December 05, 2022
Reading Time:
6
min
Business Credit Cards: What You Need to Know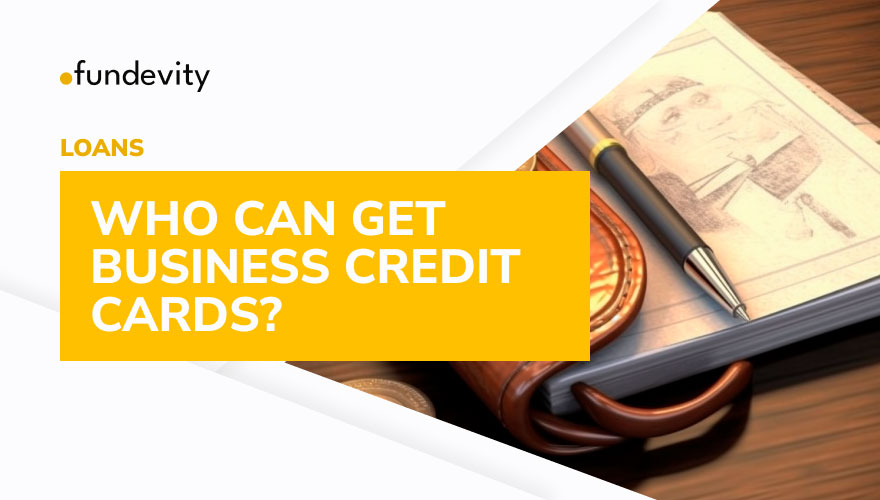 Business credit cards are a great way to manage your business expenses and build your credit history. But are they a good fit for everyone?   
Credit cards for business are not that different from personal credit cards in the sense that they are issued by the same institutions and can be used to make purchases. However, they are by no means the same thing.  
First of all, most business credit cards come with higher spending limits than any personal card you can get. This is because businesses often have larger expenses than individuals do. As such, having a higher spending limit can be very helpful in managing your finances and keeping your company running smoothly.  
Another perk is that many business credit cards offer rewards that can be very valuable to your business. For example, some cards offer cash back or points that can be redeemed for travel or other expenses. However, these credit cards often require the owner to personally guarantee the debt. This means that if the business defaults on the payments, the owner is responsible for paying back the debt.   
Finally, it's important to remember that business credit cards are subject to the same laws and regulations as personal ones. 
So, now that you know a little bit more about how they work, you may be wondering if a business credit card is right for you. Keep reading to learn more about the benefits and drawbacks of having one.  
What is a Business Credit Card?
These credit cards are designed as a way of helping people manage their business finances and make needed purchases. Even if you are just starting your small business and need the necessary funding there are many small business credit cards offers to help you get started.  
There are also both unsecured and secured credit cards you can choose from. For a secured business credit card, you will need to put something down as collateral which is not required for an unsecured card.  
No matter the type you choose, you still need to make time to understand how they work before you apply for one.   
How Do Business Credit Cards Work?
As we already mentioned, business credit cards work like any other credit card. They allow cardholders to borrow money up to a certain limit to make purchases or withdraw cash. And because businesses have bigger expenses to cover, they also have bigger spending limits on them.   
They are designed specifically for businesses, with features and benefits that cater to the needs of a company. For example, many of these cards offer extended payment terms and spending tracking tools.  
Let's now cover how to get a business credit card in case you want one.  
First, assess your eligibility. Approval for these cards is based largely on your personal credit score, so startups and new businesses have the same shot as more established companies. Most business cards require good or excellent credit, typically a FICO score of 690 or higher, though there are many business credit cards for bad credit especially if you do not mind putting down collateral.   
Once you know what you can qualify for, it's time to narrow down options based on your needs. Compare features, perks, rates, fees, and reward options to find some of the best business credit cards for you.  
Who Can Get Business Credit Cards?
They are made for businesses and therefore available to their owners, sole proprietors, and employees of businesses. To qualify, you will need to fulfill many requirements of which we already talked about some.   
If you think you are eligible to qualify, here is a list of top business credit cards, so take your time to investigate even further on a specific one that could fit you.  
Ink Business Unlimited® Credit Card. With this card, you can earn a $900 bonus cash back.  
American Express Blue Business® Plus Credit Card. This one has no annual fees.  
American Express® Business Gold Card. 
U.S. Bank Business Triple Cash Rewards World Elite Mastercard®. This one is the best option for a balance transfer.  
Bank of America® Business Advantage Customized Cash Rewards Mastercard® credit card. 
How to Apply for Business Credit Cards
When you're ready to start shopping for a business credit card, there are a few things you'll need to do to ensure you get the best possible deal. Here's a step-by-step guide to how to Apply for a business credit card:  
Know your credit score. This is one of the most important factors in determining whether you'll be approved for a business credit card and what interest rate you'll be charged. Check your credit report and score before you apply so you know where you stand.  
Research your options. There are hundreds of business credit cards on the market, so it's important to compare features and benefits to find the right fit for your business.  
Read the fine print. Once you've narrowed down your options, take some time to read through the terms and conditions of each card before applying. Pay attention to things like interest rates, annual fees, and grace periods.  
Fill out an application: When you're ready to apply, most issuers will require some basic information about your business, including contact information, financials, and tax ID number.  
Wait for approval. Lastly, once you've submitted your application, all you can do is wait for a decision from the issuer.
Business Credit Cards: Advantages and Disadvantages
Business credit cards can be a great tool for businesses of any size. Even if you are just planning on starting your company, there are many business credit cards for startups. They can help you manage your finances and make purchases without having to dip into your personal savings.   
However, there are also some disadvantages to using them. Here are some things to consider before you decide whether or not a business credit card is right for you:  
Advantages  
Can help you keep track of your business expenses. This is because most business credit cards will come with some form of expense tracking feature, whether that's an online portal or simply organizing your transactions by category. This can be helpful come tax time or if you need to review your spending for budgeting purposes.   
They offer rewards and perks that can be useful for businesses. For example, many business credit cards offer travel rewards, which can be helpful for those that have employees who travel frequently. Other cards may offer cash back on common business purchases such as office supplies or fuel.   
Using this type of credit card can help build your company's credit history. This is important because having a good company credit score can make it easier to get approved for loans or lines of credit in the future.   
They often have higher spending limits than personal credit cards. So, they can give you more flexibility when making large purchases for your business.  
Overall, using a business credit card can be a great way to manage your expenses and take advantage of rewards and perks that can save you money down the line.  
Disadvantages  
Business credit cards usually have higher interest rates than personal credit cards. This means that if you carry a balance on your card, you will end up paying more in interest over time.  
There is also a personal legal liability so if you are the owner and cardholder you will need to cover additional expenses in case of a default.  
Fluctuating interest rates. Unlike the loan or fixed line of credit, the company that issues your credit card can reset the interest rate depending on how you use and manage your account. If you miss a payment or make a late payment on your business credit card, your interest rate may increase dramatically. 
Things to Consider Before Getting a Business Credit Card
A decision as important as this one should not be taken lightly. There are some things you need to take your time and think about before you get to the application process.  
First of all, do you really need a business credit card? If you're a sole proprietor with no employees, you may be better off using a personal credit card for your business expenses. Second, what type of business credit card do you want to get? There are many different types of business credit cards, so it's important to choose one that best suits your needs.  
Additionally, how much will you be able to afford to spend on a business credit card? Make sure you set a budget and stick to it. You should carefully think about interest rates and fees associated with business credit cards. Be sure to compare different offers before deciding which card is right for you.  
And lastly, do you have good personal credit? This number will likely play a big role in determining whether or not you're approved for a business credit card.  
Bottom Line
The bottom line is that business credit cards can be a great tool for owners of businesses of any size. They can help you build your business credit, get rewards and perks, and manage your expenses. But like any other financial tool, they need to be used responsibly.  
Make sure you understand how they work before you start using them. And if you are still unsure if this is a good option for your business, talk to the financial advisor to figure that out.