March 25, 2023
Reading Time:
3
min
Central Margins Review: All About CentralMargins.Com Broker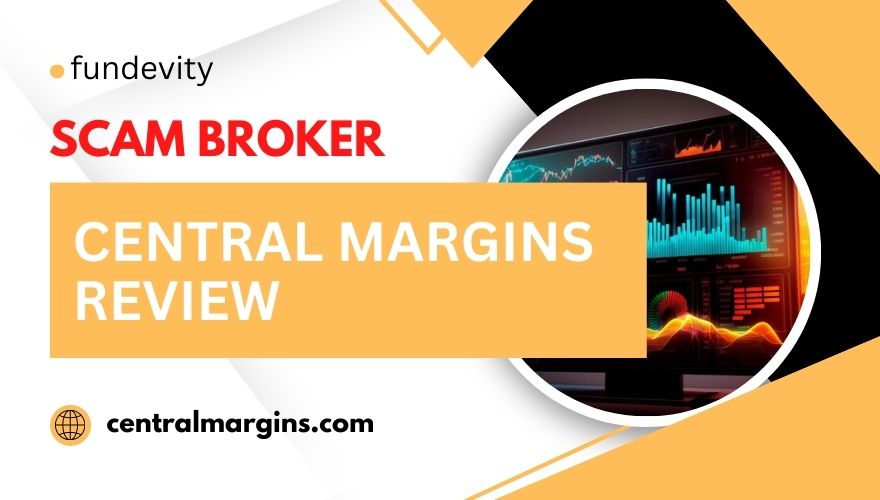 What do you see when you first look at this broker's web page? As a matter of fact, Central Margins seems to be an authorized FX corporation. But, after all, this is a risky and questionable offshore business.
It shows a bogus address to make you think they propose legit services. You will see what's hidden under the facade as soon as you create an account. The trading conditions are absolutely horrendous.
This suspicious broker allegedly offers many trading instruments. Regardless, the conditions for trading them are low-grade. This Central Margins review will show you more valuable details about this scammy company.
| | |
| --- | --- |
| Leverage | 1:20 |
| Regulation | No |
| Headquarters | Genève, Switzerland & SVG |
| Minimum Deposit | $10000 |
| Review Rating | 1/5 |
| Broker Type | FX |
| Platforms | Trading View  |
| Spread | below 1 pip |
Regulation and Safety of Funds at Central Margins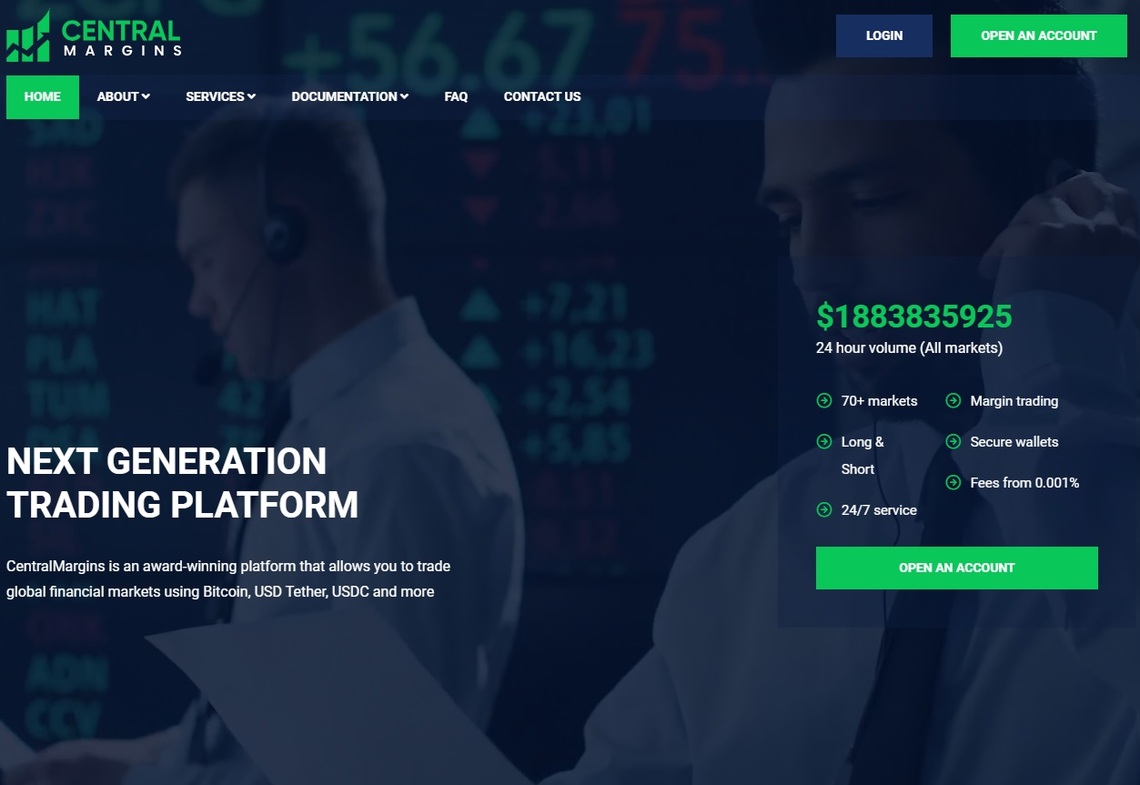 This alleged FX broker has no license, and it's not regulated. Notably, the broker claims that it is not necessary to be licensed under the regulations of St. Vincent and the Grenadines. This is correct. Regardless, it fails to disclose the whole truth.
Regulating FX markets is the norm around the globe, by all means. Only a few offshore governments have still not done so. In addition, SVG has quickly become a scam shelter. License is reliable proof that the company you are trading with is legitimate. They show a fake Swiss base on their web page.
Without a Swiss FINMA license, they are not authorized to offer their services there. Please beware of the offshore brokers.
Central Margins Trading Software
Numerous indicators suggest their web-based trading platform lacks many features. Analogized to the top-notch MT5, this is not a proper alternative at all. It lacks automatic trading features. Besides, all the charting tools are somewhat basic.
This is not where the trouble ends, by all means. Corporations like Central Margins sometimes end up having very competitive platforms to offer. Frequently they even have MT5. However, this does not mean that trading on there is a good idea!
Offshore organizations that deliver them love to exploit their clients. It may appear like your cash is being invested. Yet, that is wrong. You will just be giving free cash to fraudsters.
Central Margins Account Types
Some people would think that Central Margins has a variety of unique accounts. Nevertheless, this is not the case! It's time to take a look at the trading accounts they provide:
Beginner
Top Traders
VIP Exclusive
Managed
In the end, you won't find anything helpful here. This company is a scam, and it is critical to avoid it.
Note: Be cautious when investing money and think twice before taking any risks. You will save yourself many troubles if you pay attention. In addition, make sure that you read reviews about the company before you decide to use it.
Deposit and Withdrawal Options
This broker supports two types of payment options. These are bank cards and wire transfers.
What is the minimum deposit amount for this business? Apparently, it is $10 000. This is silly since a medium micro account would cost approximately $10. Scammers hope to get as much of their targets' funds as possible. That is the rationale behind their high entry fees.
Offshore Brokers' Fraudulent Tricks
You will see how many fraudulent financial companies operate. To begin with, there are so many withdrawal issues. Then there are bizarre fees. Be advised that there are odd fees, usually more than 20%. Those fees will be called withdrawal processing and handling fees.
Let's not miss the so-called profit fee. Scammy web pages will want you to pay them before submitting a withdrawal request.
Similarly, there are guaranteed returns. This one is another common fraud scheme. Scammers will always promise you guaranteed returns. Beware that trading highly leveraged instruments carries some risk. Any broker scam will try to convince you that there are guaranteed profits.
Work with brokers regulated across the EU, the UK, the US, and Australia. These brokers are obligated to post a warning about the percentage of traders who lose money.
Central Margins Summary
This Central Margins review contains the most important details about this broker. Signing up with Central Margins will be easy, by all means. Nevertheless, keep in mind that this is not a trustworthy company.
This broker hides behind a fake address, per se. Regulation is nowhere to be seen, which is another prominent red flag. Ultimately, always remember to use licensed financial brokers only.
FAQs About Central Margins Broker
Is Central Margins a Good Broker?
Central Margins is not a good broker. Everything that you may read online points out that it is a trading scam.
What Is The Minimum Deposit for Central Margins?
In regard to the minimum deposit amount, this broker scam offers an absurd amount of $10000.
Does Central Margins Offer a Demo Account?
No. There is no information regarding the demo account. Only the existence of a live account is mentioned.