December 25, 2022
Reading Time:
4
min
Cerus Markets Review: Who Is Behind This Scam Broker?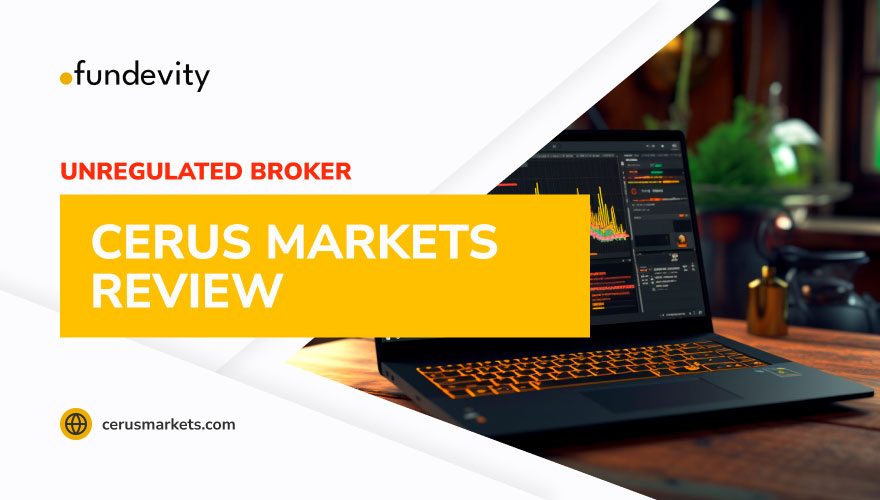 Cerus Markets is a registered and licensed company, we cannot recommend it. Sometimes a license is not enough for a broker to be considered good enough for investments. The problem lies in the fact that Cerus Markets is a broker focused on cryptocurrency trading. 
Such companies often carry out fraud, as cash transfers are difficult to track. The entire indoor market is still not well regulated. In addition, Cerus Markets has a poor trading platform. 
That's another reason why we don't recommend it. Also, the conditions imposed by the company are not reliable enough. Read below why a license is sometimes not enough for a broker to be considered valid for investment.
| | |
| --- | --- |
| Leverage | 1:100 |
| Regulation | Labuan Financial Service Authority |
| Headquarters | U0065, 3rd Floor,Jalan OKK Awang Besar,87000 F.T. Labuan,Malaysia |
| Minimum Deposit | 50$ |
| Review Rating | 2/5 |
| Broker Type | Crypto |
| Platforms | Web-trader |
| Spread | N/A |
Is Cerus Markets Legit? Regulation and Fund Security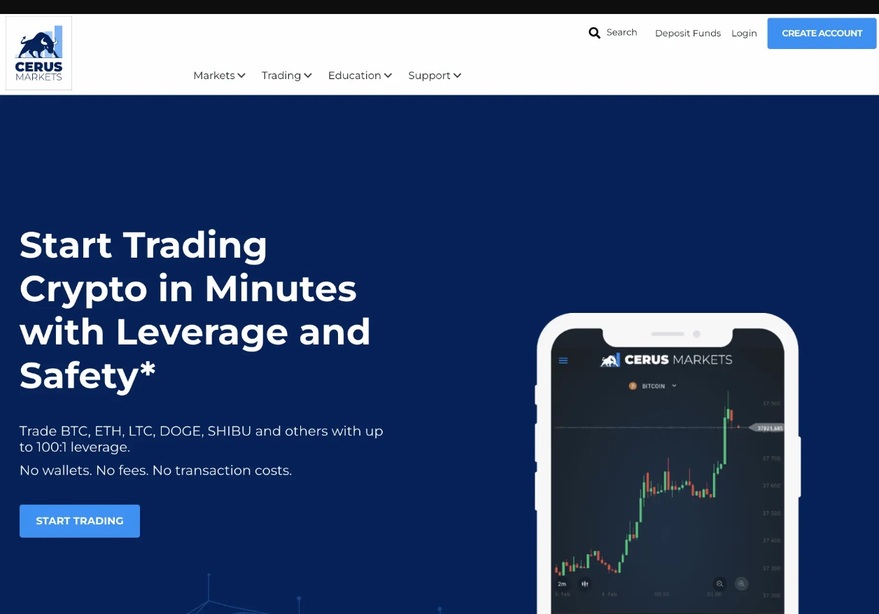 Cerus Markets has a license that we have verified. The company is licensed by the LFSA. But the regulatory body that issues it is not particularly strong. The company is registered in Labuan, Malaysia. A company called Cerus Markets is indeed registered there, but information about it is limited. 
What makes the company really suspicious is that they strongly emphasize being regulated by the Labuan FSA and not the FSA. Labuan, Malaysia is another offshore zone offering safe haven to all kinds of scammers. 
In fact, Labuan has become the most popular offshore zone in South-East Asia in recent years for this very reason. Though being licensed in an offshore zone is not a guarantee that we are dealing with an investment scam, it certainly does raise strong suspicions.
Trading Platform Overview
One of the problems that Cerus Markets clients could have is the trading platform that this broker offers. 
Although they present the website as a revolutionary and superior trading platform, it is not. What we have at work here is a simple web trader that does not have any advanced functions. 
The platform itself does not even reveal the spread, which again indicates a scam. Since the trading costs are hidden, we can safely assume that they are being manipulated. 
This trading platform is very unreliable. With so much quality and advanced trading software that other brokers have, we cannot recommend this one.
Cerus Markets Offers Bonuses and Discounts
Cerus Markets offers a 100% deposit bonus. This is some sort of a welcome bonus offered to clients who open an account within 2 minutes. Although we have spent hours on their site and nothing has changed. 
That's all Cerus Markets offers its clients. Only newly registered users get this bonus. The role of the bonus is to attract more new users and potential victims. 
One of the conditions for this bonus is that the deposit is 50 dollars. This means you will have a deposit of 100 USD which is not a lot. 
This is just a marketing trick of Cerus Markets because when you say 100 percent bonus it sounds amazing until you realize that it refers to a small deposit amount.
Deposit and Withdrawal Methods
Cerus Markets accepts various payment methods. Credit and debit cards are allowed, and depositing through various crypto assets is also possible, given the company's focus on providing CFDs on these assets. 
Cerus Markets says it charges no deposit or withdrawal fees. Clients will cover third-party costs. The minimum deposit at Cerus Markets is quite low at $50.
There is almost no information on refunds on the Cerus Markets website. The only thing we could see is that the refund should be claimed via e-wallet or bank transfer.
How Do They Initiate The Scam?
Although Cerus Markets is a licensed broker, it cannot be said that it is not a scam. Given that its regulatory body is not that strong, and that this broker primarily deals with cryptocurrencies whose transfer movement is difficult to monitor, we must be careful. 
When the client makes a deposit, the fraudulent broker will try to get as many payments as possible through it. 
He will also spend to increase the amount that the client will invest. After that, the client's withdrawal request will buy them time, until the site is shut down and the scammer disappears. 
All scam companies use the same methods to scam their customers. A well-coordinated team will carry out the Fraud manipulation. 
That is why we tried to warn you in time before you lose your money to the Cerus Markets scam.
Cerus Markets Summary
The fact that it trades in crypto-currencies that are difficult to track misrepresents the reliability that the broker offers. Also, the lack of transparency when it comes to payment and withdrawal conditions is not a promising item. 
Besides, Cerus Markets does not offer very good trading software to its clients. Basically, this is not a broker we would recommend to anyone because too many things point to risk. 
FAQs About Cerus Markets Broker
What Are the Funding Methods for Cerus Markets?

Cerus Markets accepts credit and debit cards, bank transfers, as well as cryptocurrencies via e-wallets.
Is Cerus Markets Regulated?

Cerus Markets is officially a regulated company, but too many things point to the risk of doing business with this broker.
How Long Does it Take to Withdraw from Cerus Markets?

The broker does not disclose withdrawal information on its site, which could be considered a red flag.