April 09, 2023
Reading Time:
4
min
EuropeFX Review: All About EuropeFx.Com Broker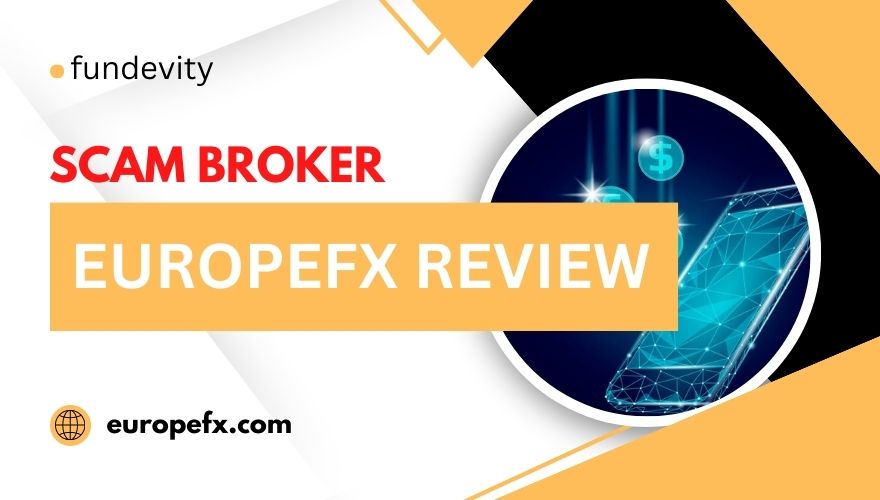 EuropeFX is an online broker specializing in forex and CFDs. The parent company that operates this broker is Maxiflex Ltd. This company has had trouble with regulators in the past, formerly being known as Maxiflex Global Investments Corp Ltd.
Regulators have censured this organization over misleading marketing practices and falsified endorsements. So, sit back, relax and read on this EuropeFX broker review to see why they lost their license.

| | |
| --- | --- |
| Leverage | 1:200 |
| Regulation | Unregulated |
| Headquarters | Cyprus |
| Minimum Deposit | 200EUR |
| Review Rating | 3/5 |
| Broker Type | Forex, CFD, crypto |
| Platforms | MT4 and WebTrader |
| Spread | N/A |
Regulation and Safety of Funds at EuropeFX
After Brexit, all the companies that wanted to continue operating in the UK needed to opt for the FCA license. However, many of them did not do so and just kept working with the UK clients.
Therefore, the FCA issued a warning against several brokers including EuropeFX and confirmed the broker no longer has an authorization to provide CFD trading in the UK.

While EuropeFX used to be a CySEC-regulated broker, its path wasn't without stones. Firstly, the company advertised to sponsor an Australian rugby club from Sydney in July 2019, only to be banned in December of the same year.
Then, in June 2020, the company lost its right to provide services to UK residents after FCA decided to ban EU passports in the country. Maxiflex Ltd, a parent company of the CySEC-registered brand, was among the first four who lost their right to operate in the UK.
However, according to negative reviews, it seems that the brokerage continued with illegal operations, despite an official ban.
EuropeFX Trading Software
Of course, this broker offers the popular MetaTrader 4 platform. However, they also have two additional offerings. The broker has a browser platform that they call EuroTrader 2.0.
In addition to this, they include a unique mobile app called eFXGO! MetaTrader 4 is easily the best option here. It has all the tools and charts that any trader could want.
Its widespread use allows traders to become very familiar with its layout and features. MetaTrader 4 also has its own mobile app, with more features than eFXGO.
The browser platform EuroTrader 2.0 is easy enough to use but lacks many of the features of MetaTrader 4. Users will be disappointed by the lack of technical indicators and charting tools.
Like many other browser platforms, EuroTrader 2.0 falls into the trap of oversimplifying at the cost of functionality.
EuropeFX Account Types
EuropeFX trading is available through a variety of different account types. The broker advertises that their minimum deposit is $200. Here are the account types the offer:
Basic $200
Silver $1,000
Gold $25,000
Platinum $50,000
In addition to their traditional account structure, the broker also has volume-based VIP bonuses. The three ranks within their program, Diamond, Elite, and Prestige, are based on the total volume of trades that the trader has completed.
Deposit and Withdrawal Options
The broker has an above-average selection of ways to fund trading accounts. The standard wire transfers, credit cards, and debit cards all work.
In addition to these, the broker accepts many of the popular, and even some obscure, online payment processors. Traders can withdraw funds through the same method they fund their account with, with withdrawals taking 1 to 3 business days.
Like with many other brokers, our EuropeFX review found numerous additional fees that traders should know about.
The inactivity fee at the broker isn't as bad as it could be at $50 after three months of inactivity, but it is still an unnecessary expense for traders. There is also a $20 withdrawal fee on each withdrawal.
Offshore Brokers' Fraudulent Tricks
Ads that can be found online are full of fake stories promising easy earnings. Once you decide to leave your personal information in order to find out more about this, the agents will call you daily to try and convince you what they are offering is a legit thing.
Initially, they will ask for a smaller amount just enough to cover the minimum deposit requirement but if you agree, they will begin to persuade you to invest even more. Many think they are immune to these fake stories the agents are going to tell them or they will just sense if something is off, but in reality, it's much harder to stay firm.
These fraudsters pose as brokers to take advantage of the general public's lack of knowledge of trading. And the agents calling are professionals who have many ways to get you on board with making an investment.
We read so many complaints that have stated withdrawal issues when people assumed they were being scammed and tried to get their money back. So, in case you are one of them, remember that getting your money back is possible but it just takes time. We would be thankful if you can share your experience with us since we can help you report your scammers to the authorities.
EuropeFX Summary
In this EuropeFX review, we tried to warn you about this Cyprus-based scam broker. With them, you will allegedly have an opportunity to invest in forex, commodities, indices, shares, crypto, and CFD but in reality, just lose your money along the way.
Not only are they unregulated and unlicensed broker that falsely claim to be. Keep in mind that they have been issued a license from CySEC but that has been revoked in 2020. Additionally, they also managed to get a warning from FCA.
In conclusion, we advise you to stay away from them since you would be putting yourself and your funds at risk. Remember to always be careful with where you invest your money and don't forget to read reviews made online.
FAQs About EuropeFX Broker
Is EuropeFX a Good Broker?
No they are not. In 2020 they got their license revoked so stay away!
What Is The Minimum Deposit for EuropeFX?
The minimum deposit on EuropeFX is 200 EUR, which is quite a lot, and rarely seen with regulated brokers.
Does EuropeFX Offer a Demo Account?
No, they don't offer a demo account, only a real account.