May 08, 2023
Reading Time:
4
min
UKBTC Review – Exposing Fake US Crypto Exchange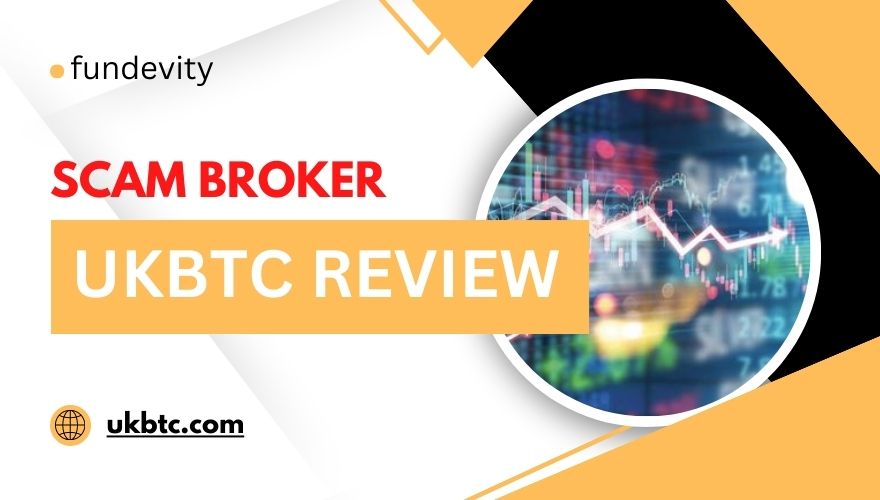 UKBTC Review, Let's look at one persistent financial fraud that recently shut down its website after operating on the financial market for more than ten years. Our main goal in conducting this UKBTC review is to assist the victims who have been left behind in discovering the truth.
If you've ever been the victim of a financial con artist, you are aware of how challenging it can be to gather information. Make sure to read our UKBTC review because we're going to be bringing them to you.
| | |
| --- | --- |
| Company | UKBTC Financial USA Inc |
| Headquarters | US (allegedly) |
| Website | Ukbtc.com |
| Warning | FCA, CNMV, FSMA |
| Platforms | N/A |
| Minimum Deposit | $100 |
| Leverage | N/A |
| Spread | N/A |
| Review Rating | 1.15 Average rating on Trustpilot |
Regulation and Safety of Funds at
UKBTC
As a UKBTC Financial USA Inc., the company presents itself. brand, certified as a Money Service Business, and granted an NFA license. When we looked up the UKBTC regulation number in the NFA register, we came up empty-handed.
Regulation by the CFTC is also required for inclusion on the NFA register of brokers, which this firm did not do. Since the MSB number they gave us belonged to another company, HTFOX Financial USA Inc., we were unable to locate the owner anywhere.
Having said all of this, it's important to note that despite claiming to be a US-based company, this company stated that it does not onboard US citizens. To be able to report losses to the authorities and receive compensation for them, brokers should be subject to regulation in your nation. Since they don't accept US customers, even if UKBTC did have a license in the US, it wouldn't mean a thing.
On February 3rd, 2023, we were officially warned about UKBTC trading fraud. The Financial Ombudsman and the FSCS compensation fund are not available to those affected, according to a statement from the UK FCA. This brokerage company is also not authorized to provide financial services.
Later, citing one from the UK, the same cautionary message was published again in Spain and Norway. As a result, we think that the UKBTC scam is well-known throughout all of Europe.
UKBTC
Trading Software
The UKBTC trading platform is promoted as being proprietary desktop and mobile software on its home page. Links are provided for Windows, macOS, Android, and iOS. When you click on any of these links, you are instead taken to a different website where you are unable to register.
So, we don't know if UKBTC has a trading platform or what kind of software is offered. Because of this, the majority of trustworthy brokers choose third-party programs with millions of downloads that offer a higher level of security, like MT4, MT5, or cTrader.
Account Types Available
The account types with UKBTC scam brokers are another mystery. Since they only offer cryptos there is no such division between the offers. Every trader gets the same offer. Additionally, they claim to offer over 100 crypto coins, but without platform access, we are unable to confirm or deny this information. It doesn't even matter given the broker's track record of trustworthiness.
You can discover a certified exchange in its place. As previously stated, we were unable to access the supposedly exclusive platform. As a result, we also couldn't locate a UKBTC Demo account.
Scammers frequently steer clear of this step, whereas legitimate brokers encourage it. If you were to access their platform, you would see all the lacking features and poor trading terms, and you would give up on investing. A fraudulent broker cannot afford this.
Deposit and Withdrawal Options
All transfers made through this broker are related to cryptocurrencies. Whether you are purchasing cryptos with your card or you are transferring crypto from the existing wallet. Important to realize is that all crypto transfers are irreversible. But also anonymous.
So, with a broker that has multiple warnings from regulators, this is not a wise move. Instead, you can find regulate broker and forget about troubles. The broker didn't have a transparent withdrawal policy. This way they could manipulate traders and prolong their withdrawal requests. Up until they lose all of their funds or the broker just vanishes. Like they did.
Offshore Brokers' Fraudulent Tricks
Through uninvited social media campaigns, a UKBTC broker finds victims. Through Facebook and Instagram, the broker promotes its crypto trading services to entice customers to submit their information. Usually, the purpose of these advertisements is to get you to make a deposit, but giving scammers your personal information is more than enough.
You will receive constant calls at all hours of the day and night after giving out your phone number and email address. To convince you to join, these individuals will contact you via email and messages sent through Telegram and WhatsApp.
They may occasionally contact you via social media comments or direct messages (DMs). The same thing can occur on LinkedIn, where con artists frequently search for potential clients. While posing as reputable financial advisors with a long history of employment in well-known corporations. If you were targeted by any of these scammers our fund recovery team is available to you.
Specialized in financial fraud, especially crypto our team can advise you on any further steps. Important to know is that our CipherTrace software allows traders to find even their crypto sent to scammers. Nobody would miss a chance to get their money back. Neither should you. Contact us today.
Also, we recommend you not to invest in the fraudulent brokers Lamelle Financial,  and StarTrader.
UKBTC
Summary
Unregulated crypto exchange.

UKBTC broker has multiple warnings from regulators.

The company has untrusted software.

After numerous warnings broker disappeared.

Non-transparent funding options.scam

No demo account is available.
FAQs About
UKBTC
Broker
Is UKBTC a Good Broker?
No. Broker vanished, but before that earned multiple warnings from regulators.
What Is The Minimum Deposit for UKBTC?
The minimum deposit requirement with the UKBTC broker was $100, lower than the $250 average.
Does UKBTC Offer a Demo Account?
No. Testing broker services is possible by depositing real money and getting a live account.