May 04, 2023
Reading Time:
4
min
CMG Review: Find Out About This Fraudulent Broker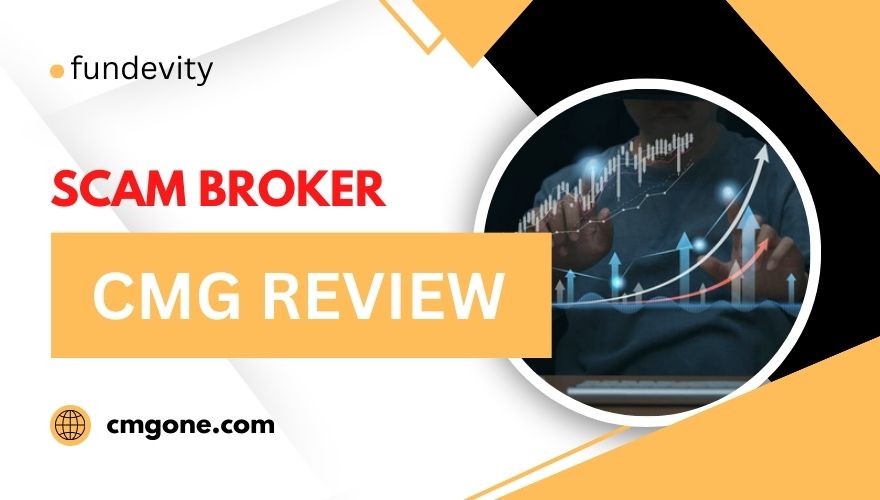 CMG Review, Have you heard of Capital Markets Group, aka CMG? They present themselves as a reliable forex broker who follows the rules and is regulated by the Australian Securities and Investments Commission (ASIC). Sounds good, right? But wait, there's more. 
CMG also claims to be a part of AxiTrader Limited. Yet, after digging deeper, it seems that their reputation might not be as strong as they make it out to be. In fact, there are some red flags that you should be aware of before considering trading with them. So, let's take a closer look at this CMG review to see why you might want to exercise caution with this firm. 
What is more, we strongly advise you not to invest in Uptos, Storm Age Capital, and Crypto Lloyds fraudulent brokers.
| | |
| --- | --- |
| Company | AxiTrader Limited/CMG Australia Pty |
| Headquarters | St. Vincent and the Grenadines |
| Website | cmgone.com |
| Warning | N/A |
| Platforms | MT4, Web |
| Minimum Deposit | $250 |
| Leverage | 400:1 |
| Spread | N/A |
| Review Rating | 1/5 |
CMG Funds Safety and Regulation
When we dug into the ownership, registration, and regulation of Capital Markets Group (CMG), we found their statements to be quite confusing. They claimed to be a brand name for AxiTrader Limited, an independent FX broker. 
Nevertheless, we couldn't find any evidence to support this claim, which made us question the association between the two companies. But that's not all we found during our investigation. We stumbled upon a website with a very similar domain name to CMG's, and upon further review, we discovered that it was a replicated site designed to scam clients. This is a common tactic used by cybercriminals to trick people out of their money, and it's a cause for concern.
If you're thinking of investing your money into either of these websites, we strongly urge you to exercise caution. While the language used may sound persuasive, this forex broker is likely to leave a bitter aftertaste.
One important thing to keep in mind is that it's always a good idea to spend a few minutes verifying the regulation status of brokers before getting involved with them. This can help prevent you from falling prey to bogus brokers who may not have your best interests at heart.
It is advisable to be cautious when engaging with CMG, QuantumAI, TigersFM, and other dubious entities.
CMG –
Trading Platform
We did notice that CMG offers the highly popular MetaTrader 4 platform, which can be accessed for both demo and live accounts. However, given the questionable reputation of the broker, we were hesitant to download it onto our devices. Our priority is always to ensure the safety of our devices and personal data. We strongly recommend avoiding downloading anything from untrusted sources as it can infect your device with hard-to-recover viruses.
It's worth noting that MT4 is a highly sought-after trading platform, with many reputable brokers offering it. 
Rather than taking unnecessary risks with an untrusted broker, it's always better to choose a broker with a proven track record of reliability and security. By doing so, you can take full advantage of all the powerful features that MetaTrader 4 has to offer without having to worry about the safety of your device or private information.
Account Types Available
We noticed that CMG's website doesn't provide much information about their account types, which can be concerning for potential traders. Upon signing up with them, you'll automatically be registered for a MetaTrader 4 account, which appears to be the only account option offered. 
It's important to note that the standard account has a maximum leverage of up to 1:500, which is higher than what most reputable brokers offer. The spreads are starting from 0.2 pips, and there's a minimum deposit requirement of 250 USD. 
However, micro-lots are available with this account, though it's worth mentioning that the availability of micro-lots depends on the financial instrument that you're trading. While these details may be great to some traders, it's always crucial to thoroughly research and compare various account types and offerings from different brokers. It's also a good idea to consult with a financial advisor or experienced trader who can guide the best course of action.
Withdrawal and Deposit at CMG
CMG offers multiple payment methods, including credit/debit cards like Visa and MasterCard, wire transfers, and various e-wallet payment systems such as C-Link, UnionPay, and Skrill. They even support crypto payment systems like CoinZoom and Finrax. However, it's important to note that these payment options are often used by scam brokers to make it easier to deceive unsuspecting traders.
Also, the fact that the company doesn't charge any transaction fees for deposits may seem like a great advantage, but it's not uncommon for untrustworthy brokers to lure people in with promises of no fees only to hit them with hidden charges later on. It's always best to carefully scrutinize every aspect of a broker before committing to any transactions, especially when it comes to your hard-earned money.
Scam Brokerage Techniques: How Untrustworthy Brokers Operate
Investors should be cautious when dealing with offshore brokers since some use questionable tactics to scam traders. One common ploy is offering unrealistic returns, which often turn out too good to be true. 
Also, hidden fees can leave traders in the dark about the real costs of trading. Some offshore brokers even use deceitful strategies like insider trading or market manipulation. That's why traders must conduct thorough research before choosing an offshore broker to avoid unethical practices. 
Please know that both CMG and Sophie Capital have a history of deceiving clients and operating as unregistered companies. This should raise eyebrows for anyone considering doing business with them. Don't fall for that and protect your funds by doing your due diligence beforehand.
CMG Summary
Capital Markets Group (CMG) presents itself as a trustworthy broker regulated by the Australian Securities and Investments Commission (ASIC) and part of AxiTrader Limited. Yet, the evidence shows that it is not associated with AxiTrader and has red flags, including claims of registration, ownership, and regulation that are confusing and potentially deceptive. 
There is a website with a very similar domain name to CMG's, which was a replicated site designed to scam clients. We also found an account type that has higher leverage than what most reputable brokers offer. While CMG offers the popular MetaTrader 4 platform and various payment methods, it is not recommended due to its questionable reputation. Traders should conduct thorough research and consult with financial advisors before choosing a forex broker to avoid corrupt practices.
FAQs
How Trustworthy is CMG Broker?
No, this is a fake forex broker that you should stay away from.
Is CMG a Legitimate Company?
This financial company is not legitimate. Keep that in mind.
Are There Any Hidden Fees for Withdrawals at CMG?
No. Yet, fake brokers often lure people in with promises of no fees.