March 29, 2023
Reading Time:
3
min
CMTPRO Review: You Should Not Trade With This Broker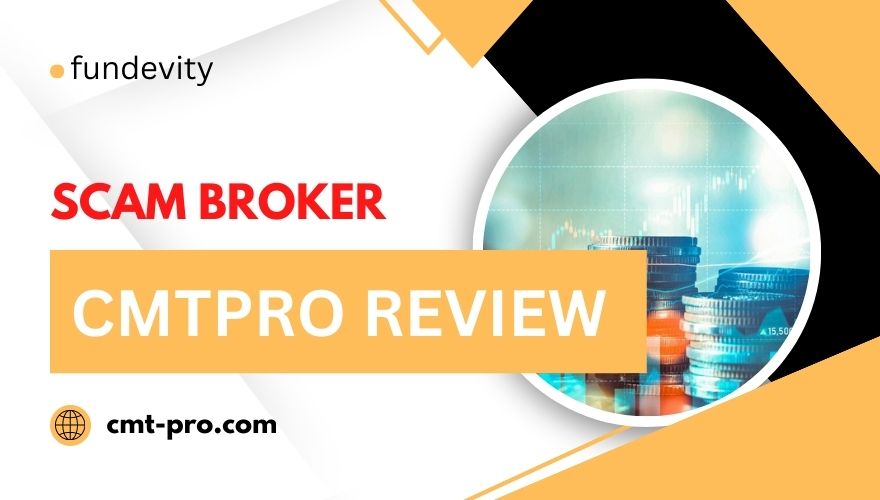 Welcome to the CMTPRO review, dear trader. Blinded by the fake shine of the fraudster's corporate-looking website, with each passing moment you are tempted to invest. What you don't know is that there is a vile scheme slithering like a snake underneath the green, futuristic facade.
And of course, like any other fraudulent broker, CMTPRO is an unregulated and unlicensed offshore company. But worry not and read on CMTPRO broker review to uncover all the schemes this investment scam uses and how they operate from the dark.
| | |
| --- | --- |
| Company | CMTPRO |
| Website | https://conalp.com/ |
| Address | N/A |
| Email | N/A |
| Phone | N/A |
| Minimum Deposit | $250 |
| Leverage | 1:100 |
| Bonuses | N/A |
| Regulation | Unregulated |
| Warning | FSMA, CNMV |
Is CMTPRO Reliable? Safety and Regulation
It's safe to say that you are not safe as a client with CMTPRO. They are an unregulated and unlicensed offshore broker.  In case you haven't noticed, the broker went full-anonymous mode on its website.
Who's behind the provider, where is it from, and what about a license? These are the questions one should be asking. Unfortunately, we're afraid that CMTPRO has no answers.
With all of this being said, it's just best to avoid this and other unregulated scam brokers alike. They are nothing more than just another money gram that is going to leave you penniless.
Overview of the Broker's Trading Platform
CMTPRO claims to offer "the world's most popular trading platform, MetaTrader." Yet, it's nowhere to be found. It seems the phony broker went way over its head on this one.
Meta Trader is a phenomenal trading platform and we highly doubt that this scammer was able to obtain it. In reality, CMTPRO offers only a basic and unpolished WebTrader and a mobile version as well.
And as for the controversial WebTrader, this browser-based platform is far from ideal. Advanced features such as automated trading and analytical tools are missing. Furthermore, without an official license, it's regularly subjected to manipulation by scammers.
CMTPRO Account Types
CMTPRO website is missing a lot of information and of course, their account types are quite vague. The only mention of the account types is the following:
Individual
Corporate
Joint
As we already said, they are requesting a minimum deposit of $250 but we are unsure if this applies to all the account types. Lastly, we found that they allegedly offer a demo account but you cannot even access it, so this is likely just another trick.
We advise you once again to stay away from such shady brokers that are failing to mention even such basic information.
Available CMTPRO Funding Methods
When it comes to the funding methods, we were surprised they were even available, considering the broker is missing a lot of information on their website. The deposit methods include the following ones:
Visa or Master credit or debit card
Wire transfers
E-wallets
Yet, there are no further specifications. The whole process of CMTPRO withdrawal remains unknown, implying that getting the money back won't be easy, if possible at all.
Legitimate brokers are obligated to provide you with a step-by-step guide on how to request a payout. Of course, this brokerage firm is illegal, so such demands don't exist.
How Does the Scam Intervene?
Like many other illicit brokers, CMTPRO has many different ads online that promise you quick and easy profits. The reality, on the other hand, is much different since they collect your personal information.
After they have that, their agent will start with emails which then will turn into phone calls every day until they get you on the line.
Once they do that, their agents are trained to be persuasive and tell you whatever it takes to get you on board. And of course, the more you invest, the more money you will earn.
In case you have been scammed by this scam broker and their very pushy agents, don't feel ashamed, since it can happen to anyone and you shouldn't feel embarrassed to report a scam!
CMTPRO Summary
In this CMTPRO review, we tried to bring to light this shady broker that is trying to operate as anonymously as possible. The most basic information on their website is missing, like their address or how to even contact them, and you should always see that as a huge red flag.
Legit and reliable brokers are always there to assist their clients and help them in their trading journey not just gather their money and leave.
Additionally, this shameless broker asks for as much as $250 which is just way too much, especially for someone who is just starting out. With all of this being said we advise you to avoid this broker at all costs.
FAQs About CMTPRO Broker
CMTPRO is it regulated?
Not only is CMTPRO an unregulated broker, but they have also been blacklisted by both FSMA and CNMV.
Is CMTPRO a Safe Place for My Money?
Your money is never safe when working with unregulated and shady companies like this one.
Is a Demo Account Available on CMTPRO?
CMTPRO allegedly offers a demo account but unfortunately, you cannot even access it so it's likely just a trick.