February 21, 2023
Reading Time:
4
min
CoinBriteFX Review: Do Not Deal With CoinBriteFX.Com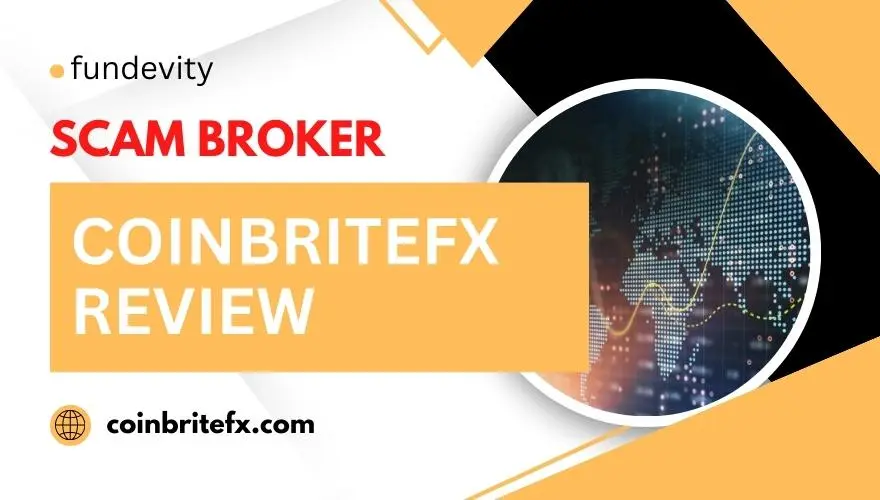 | | |
| --- | --- |
| Company | CoinBriteFX |
| Website | http://coinbritefx.com/ |
| Address | 210 Sansome St#240 San Francisco, CA 64104, United States |
| Email | n/a |
| Phone | +1(000)14130415 |
| Minimum Deposit | 500$ |
| Leverage | 1:500 |
| Bonuses | No |
| Regulation | Unregulated |
| Warning | No |
The CoinBriteFX.Com website does not currently exist. But we will still present to you the research we conducted in case this fraudulent broker appears on a new website.
The way CoinBriteFX presented itself as a modern broker from San Francisco, which has been on the market for over 10 years. Our research shows that none of that is true and that this scam broker has no license or credibility whatsoever.
Although CoinBriteFX offered trading in currency pairs, stocks, indices, commodities, and currency pairs, it does not mean that you will actually make money, because an unregulated broker can do whatever they want. We definitely suggest you stay away from this bogus broker, and if you are not sure about hit read CoinBriteFX review to the end.
CoinBriteFX Regulation and Fund Security
The basic requirements that a broker must fulfill in order to get users and be able to enter the market with its financial offer include that it must present detailed information about which company owns the website, where the company's headquarters are located, and which regulatory bodies issue a license to the broker.
In addition, the headquarters and the regulatory body must coincide in order for the broker to enter the market. That is the problem we have with CoinBriteFX broker. The home page of the website does not mention the name of the owner company, but the text of the Privacy Policy states that the company behind the site is CoinBriteFX Ltd, while in the Terms and Conditions we get a completely different company, namely DCX Trade House LTD.
The broker claims to be located in San Francisco, USA, and regulated by the IFSC in Belize. We checked the IFSC registry and found no company called CoinBriteFX Ltd, nor a company called DCX Trade House LTD, nor CoinBriteFX.
Although the regulations are completely different for brokers in the US and Belize, CoinBriteFX does not have any licenses, not even from the regulatory body in Belize. As for the standards in the US, they are prescribed by the Commodity Futures Trading Commission (CFTC).
In addition, the broker is not regulated by the Financial Supervisory Commission (FSC) of the Cook Islands, although it claims to be on the website. All this clearly indicates that we are dealing with a fraudulent broker.
CoinBriteFXTrading Software Overview
We did not find specific information on the website about which trading software the CoinBriteFX broker offers. It turns out that the broker advertises a web-based platform that lacks basic order placement functions. The chart that the broker offers to clients is downloaded free of charge from data provider TradingView.
This is a big problem because there is no point in investing when you won't even be able to trade. This platform cannot be recommended even for beginners in trading, and in addition, it regularly happens that fraudulent brokers manipulate the platform so that it seems to users that their money is being traded, when in fact it is in the hands of fraudsters.
Deposits and Withdrawals Procedure
CoinBriteFX stated that it offers more than 20 payment methods from which users can choose the payment method that suits them. However, it turns out the broker accepts only one payment method and that is in cryptocurrencies such as Bitcoin, Ethereum, and Litecoin.
This did not surprise us at all and it is not uncommon for fraudulent brokers to insist on this payment method because it is non-refundable. You cannot reverse a transaction or prove ownership of your e-wallet, and since the broker is not regulated, you have no one to turn to for help.
The minimum deposit is $500, but the presentation that was available at the time also emphasized that the minimum deposit is $1000. When we know that fraudsters are behind the website, this did not surprise us either, because their only goal is to get as much money as possible.
How Is Fraud Carried Out?
When it comes to CoinBriteFX, the scam they run is a scheme, and so are many other scam brokers. The biggest problem for customers is that they are required to make a deposit in cryptocurrencies and that the company is not regulated.
This allows scam brokers to easily keep the money for themselves. Bankers will become victims of fraud because there is no regulatory body in charge of the CoinBriteFX company, and also, payments made in cryptocurrencies cannot be reversed or withdrawn. This is how Coin BriteFX runs its scam, leaving its users cheated.
CoinBriteFX Summary
When we look at the entire offer of the CoinBriteFX broker, that is, what we have come up with, it is clear that CoinBriteFX is far from meeting the most necessary standards that a brokerage house should offer.
That's why we absolutely do not recommend investing with these brokers. We hope you are not a victim of a scam by CoinBriteFX broker, if you are, please report the scam to your local regulatory body so they can issue a warning
FAQs About CoinBriteFX Broker
How Secure is the CoinBriteFXTrading Platform?
The Trading Platform offered by CoinBriteFX is not fully functional, nor does it meet the minimum standard for trading.
Does CoinBriteFX offer Demo Account?
CoinBriteFX does not offer a Demo Account to its users.
What Is the Minimum Deposit for CoinBriteFX?
The minimum deposit with the CoinBriteFX broker is $500.