March 22, 2023
Reading Time:
4
min
Conalp Review: You Should Not Trade With This Broker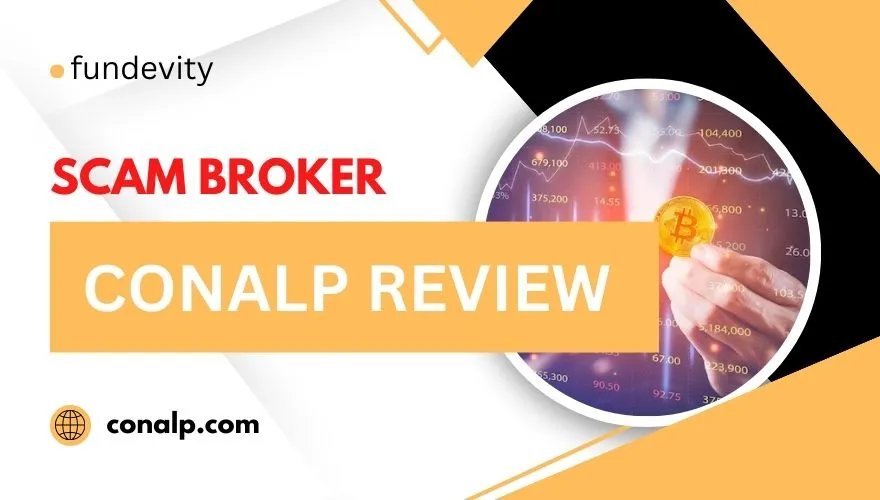 You may be wondering if Conalp is not or could not be a legitimate broker. This FX broker declares to be an established label regulated globally. However, there is no proof to support this theory. Trading with deceptive companies is highly risky.
There are no guarantees that you won't get robbed after all. It is even more disturbing that this broker does not have anything to offer you. Take a look at this Conalp review to find out more practical details.
| | |
| --- | --- |
| Company | Conalp Capital Corporation |
| Website | https://conalp.com/ |
| Address | St, Lawndale, California CA 90260, USA |
| Email | [email protected] |
| Phone | +13103716901 |
| Minimum Deposit | $1 |
| Leverage |  Max 1:10 |
| Bonuses | No |
| Regulation | No |
| Warning | n/a |
Is Conalp Reliable? Safety and Regulation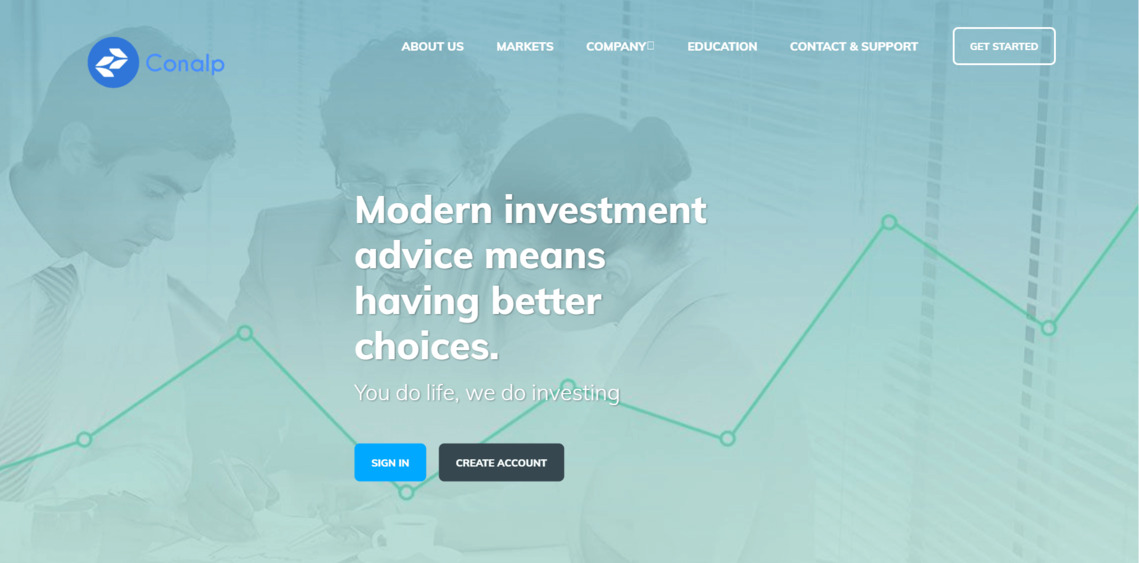 Conalp broker branded itself as one of the world's largest stock exchanges, with headquarters in over 13 countries. However, the broker has an address for their US headquarters and nothing else. You can apparently contact them via e-mail and phone.
They have also not given us any sort of data on their presumed license. There are no license numbers, not even which regulatory bodies they are regulated by.
If you check a couple of registers for a broker with this name, you will get zero matches. This confirms that this is not a regulated business, and you could not count on any type of security or on the broker's trustworthiness.
Anyone who deals with fake brokers like this one is taking a huge risk with their funds. Online trading services are offered by these businesses without any licensing or government oversight. This makes them not only unreliable but risky too.
Notably, this is because they are unaccountable for their actions. Most such firms are nothing but crooks who only seek to mislead their clients and trick them out of their money. But even if such a business is not running a scam, it still cannot be trusted.
Overview of the Broker's Trading Platform
This company gives access to a basic trading platform. This kind of software is poor in comparison to famous trading platforms like MetaTrader 4 and MetaTrader 5 – the two most prevalent media in the industry. Both of these offer outstanding functionality.
MT4 is mainly dedicated to the online retail FX market. Also, MT5 is an all-in-one trading tool, covering all financial markets. The updated version of the platform is also quicker, more adaptable, and more efficient than MT4.
Tip: Check out the other Conalp reviews as well. You will see how many individuals got scammed by this bogus website.
Available Conalp Funding Methods
Conalp argues that you can deposit utilizing a few distinct payment methods. They claim those are bank cards, wire transfers, and BTC. However, this information is entirely false.
After all, you can only deposit Bitcoin. If you try to use other methods, you will get an error message. This is challenging because paying with a card or via wire transfer is typically believed to be safer. Crypto transactions are much harder to trace, but it's possible through a special ID.
Also, if you have deposited with a card, you could seek a chargeback. MasterCard and Visa allow this within 540 days of the transfer. Keep this in mind!
How Does the Scam Intervene?
Scammers on the web are mindful of ignorance and take advantage of it. They do this by making multiple web pages posing as brokers. These sites have no real brokerage benefits. It's safe to say that they only deceive people into thinking they invested money.
What happens after you see a fraud like that and give out your personal information? Professional scammers will keep calling you. They will try to persuade you that they can take on all those deceitful parts of investing for you. Nevertheless, you will never get any real profits.
More often than not, you won't be able to get any cash. Nonetheless, know that scams can happen to anyone! Never feel ashamed of reporting a scam!
The terms and conditions of these firms are a puzzle. For example, you may see high minimum trading volume needs. Fraudsters conceal their locations and names. Moreover, they operate through offshore corporations. Still, what if all the withdrawal requirements are satisfied? They will disappear and move on to their next shady tactics.
Conalp Summary
So, we can verify that Conalp broker is one of the many scam brokers out there. It makes it difficult to identify the real owner of the site. Websites hiding their identity always get a slightly lower score.
Altogether, this is just another investment scam that you should avoid. Do you have any negative experience with this or any other defrauding broker? If yes, we would be appreciative if you could share it with us. We are able to assist you by reporting your scammer!
FAQs About Conalp Broker
Conalp, is it Regulated?
No. Everything that you may read online about this broker points out that it is a scam. What's more, there's evidence to prove it.
Is Conalp a Safe Place for My Money?
Conalp is not a regulated or trustworthy broker. It is not safe for your money to be here!
Is a Demo Account Available on Conalp?
Apparently, the Conalp demo account is available in the form of a one-month free trial.