August 13, 2023
Reading Time:
5
min
CTRL FX Review: Everything You Need to Know About a Trading Scam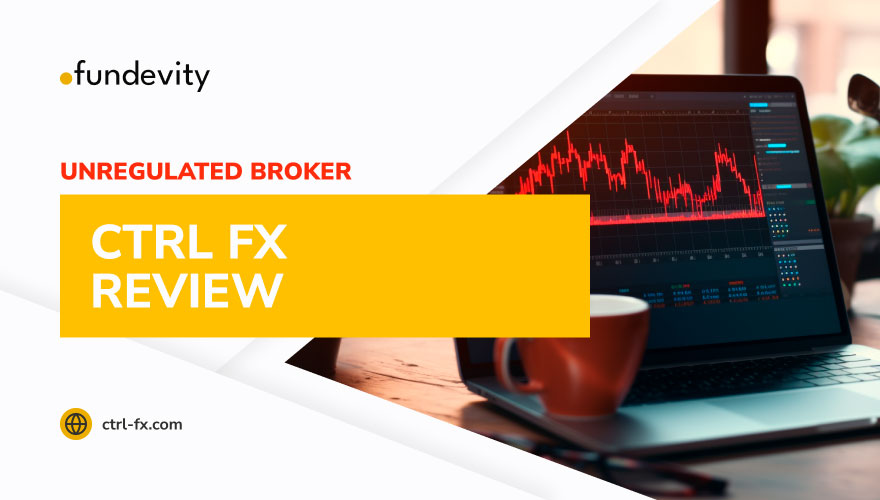 CTRL FX came to our attention some time ago, and we decided to inspect them closer. Things smelled fishy from the start, and sure enough, we were proven right – they are scammers.
You can read everything about this broker's mishaps and red flags in our CTRL FX Review. Hopefully, you will not engage with this broker because that would mean saying goodbye to your money, probably for good.
| | | |
| --- | --- | --- |
| | Broker name | Reliable Broker Must Have |
| Legal name: | CTRL FX GROUP LIMITED | Transparently displayed in the disclaimer or legal documents |
| Regulation: | Unregulated | Within your legal jurisdiction – local regulator |
| Registered in: | UK (allegedly) | Your country or the country whose license applies in your legal jurisdiction  |
| Established: | 2023 | The older the domain – the higher the possibility the company is trustworthy |
| Website: | www.ctrl-fx.com | Domain should be from local or international zones, no .xyz, etc. |
| Financial Authorities Warnings: | No | None |
| Contacts: | Email: [email protected] | Phone, email, social media, web form |
| Is withdrawal possible: | Highly unlikely | Yes |
| Fees: | Hidden fees | Transparent fees – list of spread and commissions |
| If Active on Social Media: | No | Often present on social media |
| Investor Protection: | No | Compensation fund |
Regulation Info
Let's start with the most important thing of all, the license. And CTRL FX is not great in that department. They claim on their website to be regulated by the US Financial Crimes Enforcement Bureau (MSB). However, this does not mean anything to us, as the MSB does not bolster a broker's credibility in Forex trading.
This broker is also a part of CTRL FX global limited, which states they are regulated by the FCA. Since we never take brokers for their word, we decided to verify their claim, and sure enough, we found no traces of this group in the FCA register.
When you are looking for a reliable broker, you want them to have a license from a reliable regulator. Depending on the region, we recommend the US CFTC, UK FCA, and German BaFin. Since CTRL FX is not regulated by any of those, we strongly advise you to avoid them at all costs!
CTRL FX Profile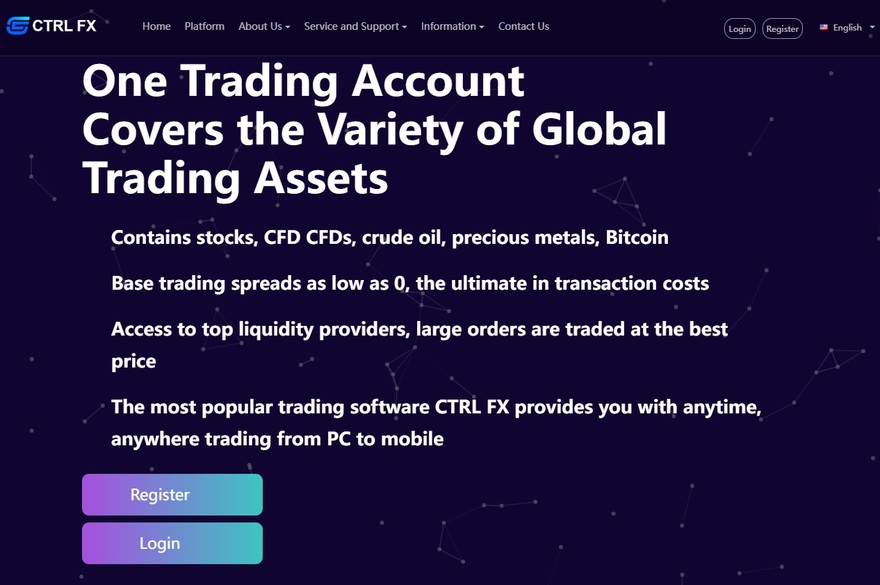 You can see the first signs of the CTRL FX scam as soon as you get to their website. We were alarmed by the utter lack of basic information like the minimum deposit and deposit and withdrawal times, fees, and trading volume requirements. With this state of affairs, we can only assume that customers cannot expect good if any CTRL FX support.
As for the CTRL FX account types, clients can open only one, which is not something legitimate brokers do. Instruments you can trade include Forex pairs, precious metals, crude oil, indices, cryptocurrencies, and stocks, and you can trade them with the 1:200 maximum leverage.
The platform CTRL FX offers is a proprietary WebTrader, which is far from ideal. In fact, we tested it and saw an obvious lack of versatility and overall performance.
A legitimate and trustworthy broker will have a much better offer. Firstly, you can expect the MT4 or MT5 platform with supreme performance and advanced tools. They won't hide information like the minimum deposit either, and you will be able to open an account for as little as $10 (depending on the broker).
Trading platforms:

Proprietary WebTrader

Account types:

One account type

Financial Instruments On Offer:

Forex (EUR/USD, USD/CAD, GBP/USD, etc.)

Precious metals: (gold (XAUUSD), silver (XAGUSD))

Crude oil (US crude oil (UsOIL))

Indices (Hong Kong Hang Seng Index (HK50), German Index (GER30), S&P 500 Index (US500))

Cryptocurrency: (Bitcoin (BTC/USD), Ether (ETH/USD), Ripple (XRP/USD), etc.)

Stocks (Microsoft, Facebook, Apple, etc.)

Maximum leverage:

1:200

Minimum Deposit:

N/A

Commissions/bonuses:

No

Mobile app:

Yes

Desktop app:

Yes

Autotrading:

No

Demo account:

No

Education or Extra tools:

No
Is This Broker Safe?
The answer to this question is a resounding no! It has no license and tries tricking traders into thinking it has one, which is even worse. This fraudster shows clear signs of nefarious activity, and you can rest assured that they only want to steal your money.
If you got scammed by them, do not worry or feel embarrassed. Scams can happen to anyone, even some experienced traders. Contact us today, and we will do everything to help you get your ctrl fx money back.
Trader Reviews – Sharing Experiences
The crown jewel of our every review is our trader reviews section. Why do we value it so much? Well, professional reviews are great, you get the technical analysis of a broker, its license, and trading environment, but you can't know what it's like actually trading with someone. That is where user experience plays a vital role.
With that said, it is an immediate red flag if a broker does not have online reviews, which is precisely the case with CTRL FX. This shows that no one or very few people interacted with the broker, and that usually happens when you are dealing with a scammer. Trader reviews helped uncover the shady practices of Profitrop, but we cannot call on trader help with ctrl fx.
How Does the CTRL FX Platform Reach Clients and Who Are They?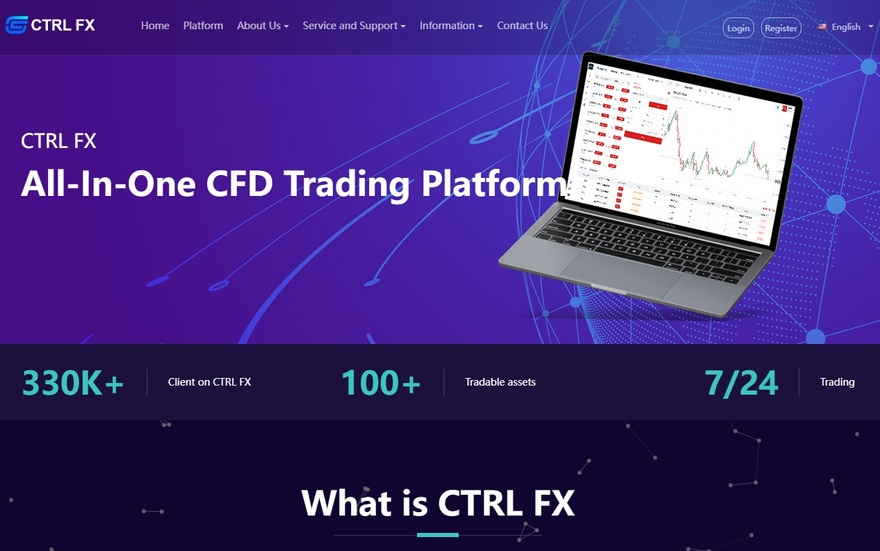 Since we are dealing with an anonymous broker and we do not have much information from actual users, we cannot tell who their victims are for certain.
However, we can give you some general advice on how to stay safe. Firstly, if a random person reaches out to you on social media wanting to start a romantic relationship, consider it a major red flag. 
Additionally, do not trust brokers that ask you to install TeamViewer, AnyDesk, or similar remote desktop access apps. Scammers use these programs to access your personal information and clean out your bank account.
Deposits and Withdrawal Methods
Coming to the deposit and withdrawal section, we have very little to report. The broker only accepts crypto payments (Bitcoin, Ethereum, USDT), which is beyond alarming. Crypto payments are anonymous and notoriously difficult to track, making them perfect scam channels.
There is no CTRL FX withdraw policy where we could find any information on trading volume requirements, processing times, or CTRL FX fees. At least other scammers like Primiselite and PrimusFX try to conceal their true intentions, which cannot be said about CTRL FX.
Reasons To Avoid This Company
We could go on and on about why you should choose a different broker, but we will condense it into a couple of sentences. Firstly, they operate without regulatory oversight, which is extremely bad for you and your money. Furthermore, they do not disclose some vital information, pointing us even more to the conclusion they are scammers. 
Long Story Short – CTRL FX
We want to end our CTRL FX Review by once again urging you to avoid this broker. They are 100% unregulated, making them extremely dangerous.
However, your Forex journey does not have to come to a screeching halt because of CTRL FX. You can contact us today, and we will tell you all about reliable brokers that can help you achieve your financial goals. And the best thing is, it is all free of charge.
FAQ
What Is CTRL FX?
CTRL FX is a scam broker that does not have a license and is only after your money.
Can I withdraw my funds from CTRL FX?
We cannot say anything for certain, but with everything we saw from this scammer, we would argue CTRL FX won't allow you to withdraw any money.
How much is the CTRL FX withdrawal fee?
Sadly, we do not know. There is no withdrawal policy or any other document where this broker mentions fees.