July 07, 2023
Reading Time:
5
min
DDMarkets Review: Evaluating Their Signals and Educational Support for Novice Traders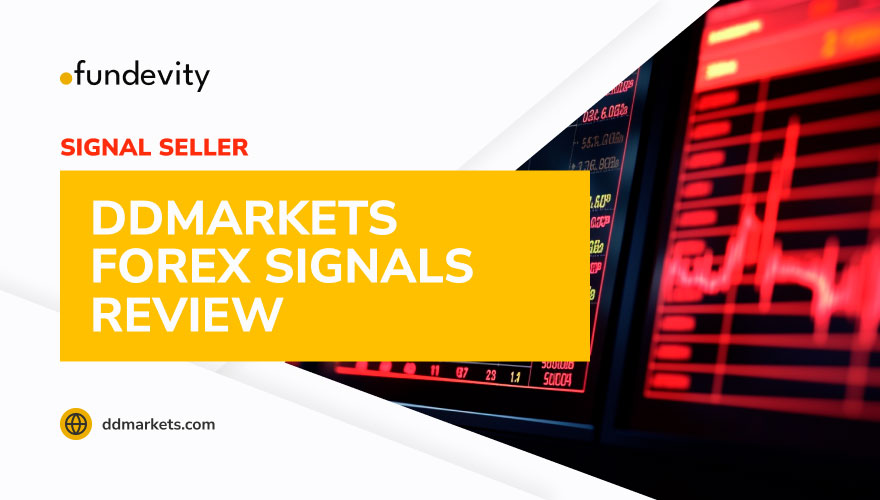 Welcome to our comprehensive DDMarkets review. Here, we dive deep into the accuracy of their trading signals and the educational support they offer. In this unbiased analysis, we aim to provide valuable insights about this platform. We will combine client feedback with factual information to help you make an informed decision.
DDMarkets aims to attract clients from Israel, the United States, the United Kingdom, and Germany.
What is DDMarkets?
DDMarkets, also known as Digital Derivatives Markets, is an online investment platform. Established on April 28th, 2014, it has evolved from a signal service into a trading educator. 
Yet, recent feedback suggests that DDMarkets might not live up to its prior standing. To give you a clear picture, we will explore whether to avoid ddmarkets.com or not.
Transparency Issues
One area of concern regarding DDMarkets is its transparency. While the platform claims to be 100% transparent, it lacks verifiable information to support this idea. Not being backed by any corporation and lacking a license for providing financial advice raises questions. 
Also, the limited contact information hampers effective communication with forthcoming clients. These transparency issues can make potential users hesitant about engaging with the platform.
Note: You can find free forex signals from various sources. A few of them are forums, social media, signal apps, and reliable providers offering swing forex signals.
How Does DDMarkets Work?
DDMarkets claims to operate as a financial adviser in the FX trading niche. It offers a range of services. DDMarkets forex signals, trading concepts, and market research are just a few of them. Yet, certain aspects of their operations raise doubts about their credibility. They do provide some details about how their system functions. But, the lack of third-party verification of their signals is not good.
DDMarkets asserts that their signals are generated by real traders and analysts. That includes day traders, part-time traders, and swing traders. They claim to offer a bi-weekly or monthly price for their signals, using PayPal. Yet, without independent validation, we cannot verify these signals' reliability.
Similarly, the owners of DDMarkets control the number of orders and lot sizes. This raises doubts about their objectivity. The lack of ownership by any broker or financial firm is mentioned. Also, there is a statement denying involvement in deceitful schemes. Nonetheless, the extent to which this can be verified stays unclear.
Also, the lack of details about their research methods leaves room for mistrust. They claim to work with various brokers and platforms. Still, the specifics of these partnerships are not provided.
There's More to This
In terms of risk management, DDMarkets states that the developers strictly control risks. Yet, the exact measures remain unknown. Their mention of placing bigger stop losses on high-margin pairs and providing multiple take-profit levels is intriguing. Yet, the efficacy and consistency of these strategies are odd.
It's worth noting that DDMarkets started offering signals for cryptocurrencies. This may appeal to traders interested in the crypto market. They claim to calculate signals to cover potential swaps and commissions. Still, without further transparency, it's hard to reckon the accuracy of these claims.
Product Offering
DDMarkets provides various products and services to cater to different trading demands. They offer Ethereum forecasts, allowing investors to stay updated on market trends and make informed trading decisions. For intraday trading, DDMarkets provides concepts and analyses based on daily, weekly, and monthly charts. 
Yet, the examples provided date back to 2015. Moreover, the lack of recent updates is a drawback. DDMarkets has also recently introduced crypto signals, covering major pairs like BTC/USD and ETH/USD. 
Traders looking to venture into cryptocurrency can benefit from their trading concepts and forecasts. Also, DDMarkets includes a range of Forex signals through their Global Trade Alert Plan. Their aim is to provide transparent signals and educate traders on swing and intraday trading. However, recent feedback suggests a decline in the quality of signals and transparency. Notably, this is a significant concern for potential users.
DDMarkets Affiliate Program
DD Markets company also offers an affiliate program. This program can be enticing for those seeking to generate additional income through their network.
According to the information provided by DDMarkets, traders who join the program are eligible to receive a signup bonus of +$25 in the referrals section of their dashboard. This bonus can serve as an initial incentive to motivate traders to participate in the program.
Also, DDMarkets claims to offer one of the most competitive affiliate programs in the market. They state that every affiliate will begin receiving a 40% commission for every successful referral. This means that for each new user brought to the platform through the affiliate's referral link, the affiliate will earn 40% of the revenue generated from that referral.
Similarly, DDMarkets mentions that the payout percentage increases as the number of successful referrals grows. This implies that affiliates who consistently bring in new users may have the opportunity to earn higher commission rates over time.
While this may sound appealing, it is crucial to approach this opportunity with a level of suspicion. Do not forget about the concerns raised earlier regarding the reliability and credibility of the platform itself. Traders should thoroughly evaluate the overall performance and reputation of DDMarkets before actively promoting it to others. Besides, it is advisable to review the terms and conditions of the program to understand the limitations and risks.
Pricing & Refund
DDMarkets includes two pricing packages for 30 and 90-day durations. They are priced at $138 and $392 per month. It's important to note that these plans are relatively expensive compared to other providers on the market. 
DDMarkets claims to offer a refund policy, although it is subject to certain conditions outlined in their terms and conditions. Section 8.2 says if you cancel your account, you may not be entitled to a refund. However, in cases where a valid reason for a refund is presented, you can reach out to their customer support team to discuss your options.
It is crucial to exercise caution when considering DDMarkets' services. This is because the company has received negative reviews and faced accusations of scamming. Due to these concerns, conducting thorough research and evaluating their reputation becomes even more important. DDMarkets presents the entire strategy behind their signals and provides updates on the market and open trades. Still, it is advisable to approach their services with caution and make informed decisions.
DDMarkets' Education
DDMarkets provides various educational resources. Their Forex Trading Guide may seem enticing, but given the lack of independent verification, its accuracy comes into question. Besides, while they mention guidance on calculating pips and forex strategies, their applicability stays uncertain.
DDMarkets also offers in-depth analysis. Yet, it's challenging to gauge their credibility. Given the doubts surrounding their legitimacy, we approach these resources skeptically.
Traders should seek alternative educational sources to ensure a solid forex trading foundation. It's crucial to prioritize reliable and verified educational materials. 
Customer Reviews
We reviewed user feedback from platforms like Forex Peace Army and Trustpilot. Some positive feedback from 2016 and 2018 still exists. But, recent negative comments suggest a decline in the quality of service. This feedback highlights concerns related to unverified trading results and more.
DDMarkets, once known for its legit forex advice and trading support, is now met with mistrust. 
The lack of trading results, limited communication, and negative reviews raise red flags. It is wise to consider alternative investment solutions with proven track records. As an investor, always do your research before engaging with any platform.
Getting All The Thoughts Together
With no independent validation, DDMarkets' claims of providing reliable signals are hard to verify. Their ownership structure, research methods, and calculations also lack clarity. This raises doubts about their credibility. Besides, recent customer feedback indicates a decline in service quality.
While DDMarkets offers educational resources such as a Forex Trading Guide and in-depth analysis, their reliability remains uncertain. Traders are advised to seek alternative, verified educational sources for a solid forex trading foundation.
Considering the concerns raised, please approach DDMarkets with caution and conduct thorough research. If you need advice on the most reliable trading brokers, contact us for a free consultation. 
FAQs
Is DDMarkets legit?
Based on recent client feedback and concerns about transparency, the legitimacy of DDMarkets is questionable.
Who is the DDMarkets' competition?
DDMarkets faces competition from various forex signal providers and reputable investment solutions.
What level of risk does DDMarkets use?
The exact level of risk employed by DDMarkets is not explicitly explained.