May 02, 2023
Reading Time:
4
min
Eurinvesting Review: Who Is Behind Coin2Fx.Com?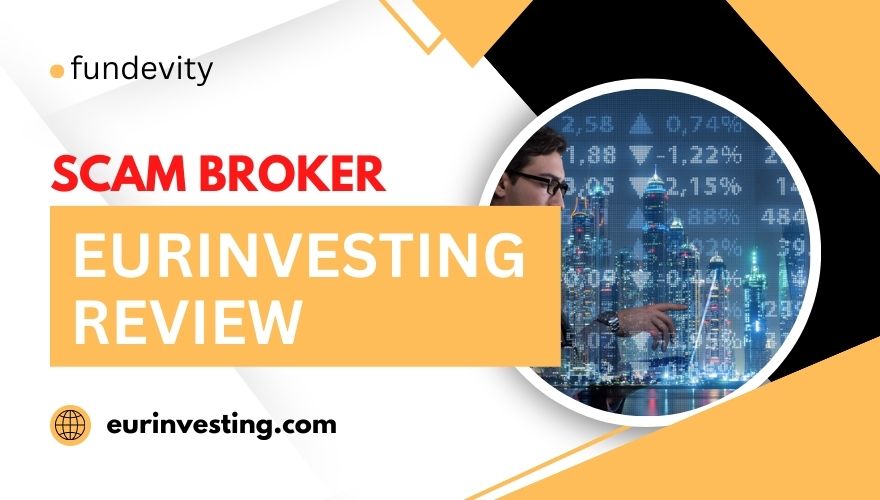 Looks can be very deceiving and EurInvesting is the proof of that. Their website is very much put together, so good that you would believe that they are the real deal. 
But of course, that is all part of this almost well-thought-out scheme that is EurInvesting. They are just another offshore, unregulated investment scam that is looking to strip you of your hard-earned money.

Don't get fooled by the looks and read this EurInvesting broker review to find out about all the lies this brokerage is trying to push down our throats.

Additionally, we invite you to read our reviews about Coin2FX and Lionetix scam brokers, so you don't lose your money with them.

| | |
| --- | --- |
| Leverage | 1:1000 |
| Regulation | Unregulated  |
| Headquarters | Marshall Islands |
| Minimum Deposit | $250 |
| Review Rating | 1/5 |
| Broker Type | Forex, stocks, CFDs, crypto, commodities, futures |
| Platforms | WebTrader |
| Spread | 0.6 |
Regulation and Security of Eurinvesting
EurInvesting is just another typical offshore broker that is presenting itself as a regulated and well-established firm. Well, the thing is they are based in the Marshall Islands, which is a known place for fraudulent brokers to operate from since their government doesn't overlook forex trading.

On top of that, we did manage to find that the EurInvesting broker is also present in Saint Vincent and Grenadines, which yet again is a popular place for scammers.

So, despite the fact that EurInvesting may have a presence in Saint Vincent and the Grenadines, and the Marshall Islands, it is important to realize that they are not licensed in any jurisdiction.

Given this fact and also the absence of any other legal information, there's really no point in delaying the obvious and that is that EurInvesting is not licensed and poses a risk to everyone. We also want you to remember that Coin2FX is also just another offshore broker that you need to be on the lookout for.
Eurinvesting Trading Platform
EurInvesting is mentioning some kind of world-renowned trading platform, that is also state of the art with very fast execution and many awards. It's very funny to see illicit brokers stating something like this and then having nothing to back up their claims.

And this broker is the same. There is no evidence to be found on the website, and the inaccessible user section eliminates any possible entry point.

Trading Instrument Available at Eurinvesting
As far as trading assets go, EurInvesting allegedly offers the following:
Forex pairs – EUR/USD, GBP/JPY, USD/AUD

Commodities – gold, silver, coffee, crude oil

Indices – LSE, NASDAQ, NYSE

Crypto – Bitcoin, Ethereum, Ripple
But since there is no sign of their trading software, we can't be sure that this is all that they offer. There is also a possibility they offer something completely else. 
Another key point to this is that their leverage caps at 1:100, which is just too high. All regulated brokers follow the rules set by Tier 1 regulators, which means that the leverage caps are at 1:30 for the EU, Australia, and UK and 1:50 for Canada.

Deposit and Withdrawal Procedure
EurInvesting has stated the following as their deposit methods:
Visa or Master credit or debit card

Wire transfers 

Crypto 
After we tried to activate the account, the only available payment method we got was crypto. It's not a secret that scammers prefer to use these options since crypto transactions are anonymous and untraceable.

Because of that, withdrawing can be a very hard thing to do. But fear not, getting your money back is still possible. 
Eurinvesting Account Types Offered
On the brokers website, we saw that they offer four different account types:
Standard – $250

Professional – $10,000

Business – $30,000

Business Plus – $100,000
$250 is a very hefty price to pay especially when you are working with unregulated brokers. Many legitimate brokers will let you start with as little as $5 or even $0.

On top of that, EurInvesting also doesn't offer any Demo account which means you will be forced to open a real account and that is when they will steal all of your money. 
How Does Offshore Brokers' Fraudulent Work?
This scam operates in a similar manner as Lionetix does. It all starts with flashy ads that are targeting people with little to no experience in trading. Many people then decide to leave various personal information and after unscrupulous brokers get a hold of it, they will start harassing you.
Don't fall for their promises of easy earnings or numerous bonuses if you just go ahead and give them a chance to make you rich overnight.
Well-trained agents will call you almost daily to get you to invest at least the minimum amount.
Be sure that once this dishonest scam broker gets your money, it will disappear without a trace. Don't feel ashamed if you ever got scammed by these persuasive agents, after all, they are professional smooth-talkers who scam people for a living.
Eurinvesting Summary
This Eurinvesting review was conducted to give you a good explanation of offshore brokers' scam tactics. The fact that they gave you their alleged address and are providing sort of a legit-looking website, should not fool you. Always check the actual license number the broker is claiming to have. 
This investment scam allegedly offers trade in many assets including forex and crypto. However, after one look at the alleged trading software they provide, it becomes obvious no trading takes place there.
We suggest you also take time and research the broker you are planning on working with just to be sure there are no complaints. You should always be cautious where you invest your funds, and stay as far as possible from this unscrupulous broker  
FAQs About Eurinvesting Broker
Is Eurinvesting Regulated?
No, this scam broker is far from regulated. They are just creating a false picture of trading your funds but in reality, they are just pocketing it.
Does Eurinvesting Offer a Demo Account?
As expected, Eurinvesting does not offer a demo account, only live trading accounts.
What is the Minimum Deposit for Eurinvesting?
The minimum deposit for Eurinvesting's smallest account is set at $250.