April 12, 2023
Reading Time:
4
min
EurivexTrade Review – All You Need to Know About This Broker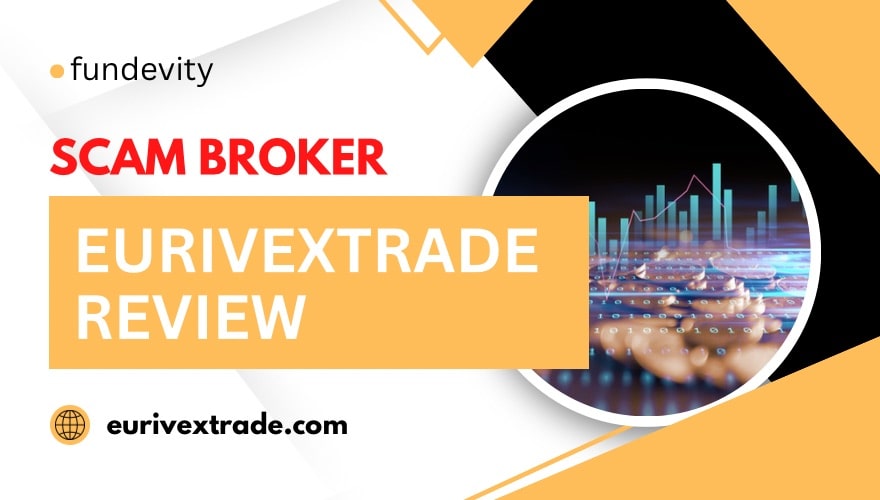 It was supposed to be the perfect scam, and the fraudster would've gotten away with it if it weren't for these meddling scam busters. The EurivexTrade review is here to show you the truth.

Let's expose this cunning trap and make a distinction between it and the real Eurivex. The scam is the doing of a clone of this Cyprus-based company.

From the copy-paste look from the legitimate company, to not having anything on their fake website, there is a lot to cover in this EurivexTrade review about this investment scam.

| | |
| --- | --- |
| Broker Status: | Unregulated clone firm |
| Regulated by:  | None |
| Operating Status:  | Active |
| Scammers Websites:  | eurivextrade.com |
| Blacklisted as a Scam by: | N/A |
| Broker Owner:  | Eurivex Ltd |
| Headquarters Country: | Cyprus |
| Foundation Year:  | N/A |
| Online Trading Platforms: | N/A |
| Mobile Trading:  | N/A |
| Minimum Deposit: | N/A |
| Deposit Bonus:  | N/A |
| Crypto Asset Trading: | N/A |
| CFD Trading Option: | N/A |
| Available Trading Instruments: | N/A |
| Maximum Leverage: | N/A |
| Islamic Account:  | No |
| Free Demo Account:  | No |
| Accepts US clients: | No |
Regulation and Security of EurivexTrade

First, we need to get a few facts straight. Eurivex Limited was founded in 2010 in Cyprus and has been regulated by the Cyprus Securities and Exchange Commission (CySEC) ever since.
The registration page of the real Eurivex, the link to which was found on the regulator's website, leads to an entirely different website.

Therefore, the fraudster that we're dealing with doesn't actually possess the Eurivex regulation. CySEC certainly didn't approve the fake eurivextrade.com. The question is, who is behind this hoax? Is EurivexTrade in the gray zone? Or is it the deed of some clever scammer?

You must be careful as this particular trap was pretty convincing. Be sure to double-check your broker's status and its license issued by CySEC, FCA, or any other EEA zone regulator operating under the jurisdiction of the European Securities and Markets Authority (ESMA).

Trading Platform Overview
What we know is that there is no trading platform. The clone simply has a registration page. No EurivexTrade trading platform, conditions, instruments, etc.

In fact, the real Eurivex deals with bonds, i. e. is an investment brokerage, not a Forex/CFD/crypto trading provider. Now that you know that, make sure to stay away from this bogus fraudulent broker.

Funding Methods at EurivexTrade

In regards to the funding methods at the copycat EurivexTrade website, there is no information about. The website lacks a lot of information, to be precise, they have nothing but a signup and login page and copied information about the regulation.

Fore the real Eurivex, they offer the following deposit methods:
Visa or Master credit or debit card

Wire transfers 

Neteller

Skrill



EurivexTrade Account Types Available

So, by now you know that we are dealing with a bad copycat case. The fake EurivexTrade website has no information on them whatsoever. There is no minimum deposit disclosed, there is no mention of what they trade, there is no mention of funding methods, there is nothing.

And it came by no surprise that there are no account types shown anywhere. With this said and of course, many other things, we do advise you to stay aways from this or any other poorly done scam brokers websites.

We know that the look can deceive, but always read the reviews online and if it seems too good to be true, then it probably is.
Implementation of the Scam
Trading scams basically have the same principle that is being performed through different sites and by different agents.
Nonetheless, the core remains the same. The broker first gets your personal information if you have left it on some sketchy sites and then the constant harassment starts. It is important to note that scams like this one can happen to anyone. The agents calling you are persuasive professionals who scam people for a living. Even if you say no, they will continue to call you until you agree to make an initial deposit.
The ultimate goal is to compel you to invest at least once, and after you may suspect they are no more than a scam the trap is fully shut and they will do anything to keep your money. And in case you have been scammed before, don't feel embarrassed about reporting a scam. Getting your money back is possible and we can assist you in doing so!
EurivexTrade Summary
We conducted this EurivexTrade review so you could see what kind of scam they are trying to pull off on a daily basis. Even though they claim to be a Cyprus-based broker, we could not find any information to support this as the address they provided is not linked to them at all.

Again, we were also not surprised that this broker failed to put even the most basic information on their website as many lousy scams decide to leave them out. You should look at it this way, the more they put online, the easier they are to track and later suffer the consequences of their actions.
This is why you should always choose a reputable legit broker as they stand behind the service they offer. On top of that, EurivexTrade is just a lousy copy-paste job of a legitimate Cyprus-based broker that actually holds a CySEC license. 
FAQs About Eurivex Broker
Is EurivexTrade Regulated?
No, EurivexTrade is a clone firm of a regulated broker with the same name. So, it's safe to say that this one isn't worth your time or money.
Is EurivexTrade a Trustworthy Broker?
No, this broker isn't a trustworthy firm, but just a scam broker posing as a legit one.
What Funding Methods Does EurivexTrade Accept?
Unfortunately, as they do not have anything on their website, we were not able to find this information.