April 24, 2023
Reading Time:
5
min
Finex Trader Review: You Should Not Trust This Broker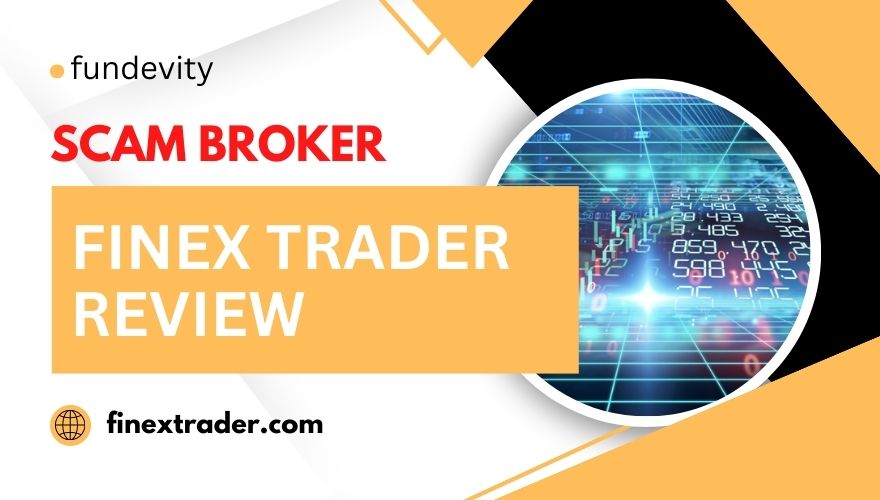 Finex Trader is deceiving its clients. They are providing false information about its licensing status. The company's headquarters are in the United Kingdom. So, it requires compliance with the Financial Conduct Authority (FCA) regulatory framework.
Finex Trader claims to hold a license from IRBEM, an international regulatory body. Yet, that license appears non-existent. There may be a correlation between Finex Trader and Finex Group LTD, as well as other fraudulent trading companies. And, all that is a concerning development. Read more in our Finex Trader review.
| | |
| --- | --- |
| Broker Status: | Unregulated Broker Scam |
| Regulated by:  | No Regulation |
| Operating Status:  | Active Forex Trading Scam |
| Scammers Websites:  | finextrader.com |
| Blacklisted as a Scam by: | FMA, CONSOB |
| Broker Owner:  | Finex Group Ltd |
| Headquarters Country: | UK |
| Foundation Year:  | 2022 |
| Online Trading Platforms: | MT4, WebTrader |
| Mobile Trading:  | Available |
| Minimum Deposit: | $250 |
| Deposit Bonus:  | No |
| Crypto Asset Trading: | Available – BTC, DOGE, SHIBA |
| CFD Trading Option: | Yes, you can trade CFDs |
| Available Trading Instruments: | Forex, commodities, indices, stocks, crypto, futures, ETFs |
| Maximum Leverage: | 1:500 |
| Islamic Account:  | No |
| Free Demo Account:  | No |
| Accepts US Clients: | No |
| Site Grid: | No |
Finex Trader
– License and Funds Security
Hey, have you heard about Finex Trader? They claim to be a Forex and CFD trading provider, but sketchy things happen. Apparently, they're a brand of Finex Group Ltd, a UK company founded in 2013. Yet, is this true? 
We did some digging and couldn't find any regulation for Finex Trader on the FCA's register or other Tier 1 license provider databases. And get this, they're also connected to other scam scheme brands – all owned by Finex Group Ltd. Everything about them is very suspicious.
Finex Trader, along with Caplita and many other con brokers seem to be trying to scam people and then disappear. So, don't trust them or give them your money. And on top of all that, Finex Trader company was forced to stop operations in Italy and Austria. They have been blacklisted by FMA and CONSOB. Stay far away!
Trading Platform Available at
Finex Trader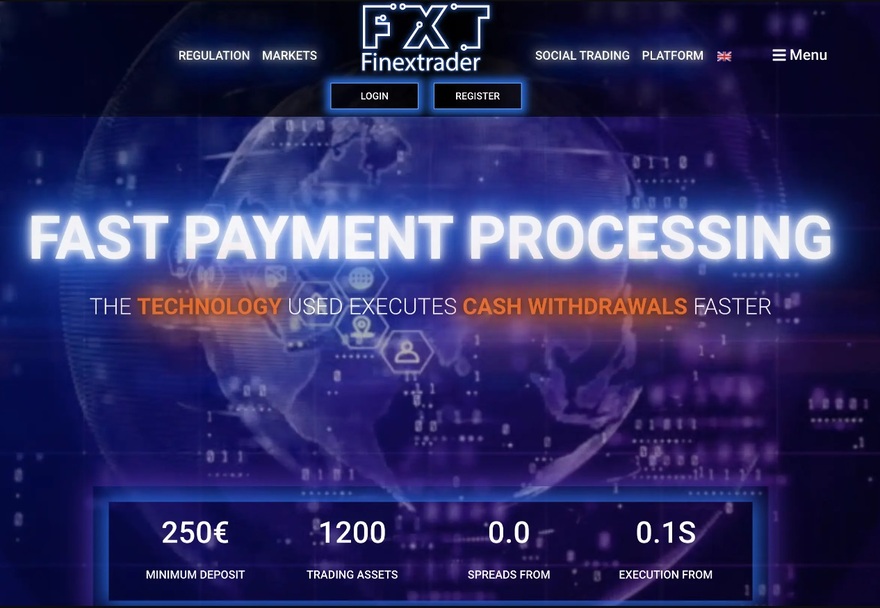 Take a look at this: Finex Trader offers both a WebTrader and MT4 trading platform. The WebTrader platform is relatively simplistic, featuring a selection of charts and indicators that are appropriate for newbies. If you're looking for a straightforward option to practice with, WebTrader could be a suitable choice for you.
However, it's worth noting that WebTrader does not provide access to social trading or automated trading systems. If you need these features, you will need MetaTrader instead. While WebTrader is a useful tool for getting started in trading, it's crucial to use it with a reputable broker to ensure your assets are protected.
MT4 Trading Platform
For starters, MT4 is an incredibly versatile platform that can house a wide range of trading strategies. Whether you prefer to trade based on technical indicators, price action, or a combination of the two, MT4 has everything you need to execute your strategy with precision. From customizable charts to real-time news feeds, you'll have access to all the tools you need to make great trading decisions.
Social trading and automated trading systems are what really set MT4 apart. Social trading allows you to follow and copy the trades of other successful traders. This gives you the opportunity to learn from their expertise and potentially earn profits without doing all the work yourself. Meanwhile, automated trading systems (also known as "expert advisors") allow you to program your own trading strategies and let the software execute trades on your behalf. This can save you time and effort, and maybe improve your trading results by eliminating emotional decision-making.
Overall, MT4 is a platform that has earned its reputation as the go-to choice for skilled traders. It's no wonder that so many investors trust it with their money. If you're serious about trading and want to take your investment process to the next level, we highly suggest MT4 or MT5. 
Finex Trader – Account Types
The broker offers five account types for its users. They are as follows: 
Basic account – minimum deposit of $250 and spreads floating of 2.0;

Silver account – minimum deposit of $1000 and spread floating at 1.1;

Gold account – minimum deposit of $5000 and floating spread of 0.8-1.2;

Platinum account – minimum deposit of $10000 and a floating spread of around 0.6-1.2;

Diamond account – minimum deposit of about $25000 and 0.4-1.2;
According to other reviews, those spreads highlighted on their website are false.
A word of advice: TigersFM may also initially seem like an appealing broker, but upon closer review, it becomes apparent that it is of dubious legitimacy.
Deposit and Withdrawal Options
When it comes to investing your hard-earned money, it is essential to research the legitimacy of the investment platform before committing any funds. In the case of Finex Trade, there are significant concerns that should not be missed. 
Firstly, the minimum deposit amount is $250. This is a relatively low sum of money compared to the average minimum deposit required by legitimate investment firms. While this may seem like an attractive feature for novice investors, it is important to consider that a low minimum deposit can often be a red flag for scheming operations.
Besides, Finex Trade claims to accept multiple funding methods, including bank cards, wire transfers, and BTC. Nevertheless, their inability to verify the availability of these payment systems is a significant cause for concern. It is crucial to note that a legitimate investment platform should be transparent about its funding methods. It should also provide clear instructions for depositing and withdrawing funds. The fact that Finex Trade cannot verify the availability of its funding methods suggests that it may not be a legitimate firm.
Similarly, the discovery that Finex Trade has copied the Risk Disclosure document from Nord FX, a legitimate Forex broker authorized by the FCA and CySEC. This is a clear sign that Finex Trade is fraudulent. It is improper for any investment platform to plagiarize key legal documents from other companies, let alone legitimate investment firms. This unethical practice is illegal and demonstrates a lack of integrity and professionalism.
All in all, it is vital to conduct extensive research before investing your money in any platform. This should not be taken lightly. With a low minimum deposit and the inability to verify funding methods, combined with their unethical behavior, Finex Trade is a scam. Investors should exercise caution and avoid this platform at all costs.
FAQs
Is My Money Safe with Finex Trader?
No, your money is not safe with this broker. If you've read our Finex Trader review, you'll understand why.
Is Finex Trader a Regulated Broker?
Finex Trader is an unlicensed forex provider with no regulation.
What Is The Finex Trader Minimum Deposit Amount?
An initial deposit of 250 EUR is required to open a Finex Trader account.