April 10, 2023
Reading Time:
3
min
FXLeader Review: Signs That This Broker Is a Fraud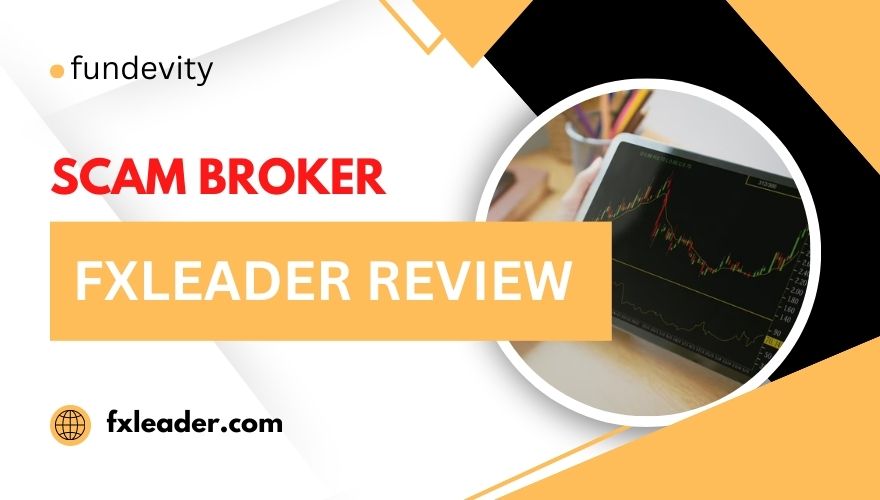 If you have encountered the FXLeader broker and wonder if it is a scam or a legit broker, this FXLeader review will assist you. We must admit that FXLeader skilfully covers up its fraudulent nature.
Even experienced traders would buy its seemingly legit service presented on its multilingual and well-designed website. Nevertheless, when you continue exploring, you realize that it has all the attributes of fraud. Unlicensed business, fabricated trading credentials, and inadequate services is just a tip of the iceberg with this investment scam that we will cover in this FXLeader broker review. 
| | |
| --- | --- |
| Leverage | 1:400 |
| Regulation | Unregulated |
| Headquarters | St. Vincent and Grenadines |
| Minimum Deposit | $200 |
| Review Rating | 1/5 |
| Broker Type | CFD and Forex |
| Platforms | WebTrader |
| Spread | 3 |
License and Safety of Funds at FXLeader

After taking a look at their website, it shows that they do not fall under any regulating agency. That is a major red flag! That should be enough for you to not invest with them.
And they also work with websites that offer "automated trading software" which is another red flag, as these kinds of websites are notoriously famous for scamming schemes.
On top of that, they even received an official warning from none other than the Financial Conduct Authority (FCA). This is more than enough to know you are dealing with a fraudulent broker.
FXLeader Trade Trading Platform
Trading at FXLeader is done with a web-based platform, and mobile apps are also available, which is quite simple. While it seems easy to use, this platform lacks any advanced features, such as good charting, indicators, automated strategies, and more.
Although there is nothing wrong with the web trader, we do advise you to work with a regulated broker that offers MT4 or MT5, simply because it can provide you a great trading experience.
Also, FXLeader is nothing more than just another scam that uses manipulative softwares to trick you into thinking you are making money so they can take even more from you.
Account Types Available at FXLeader
When conducting this FXLeader broker review we also looked at the different account types this scam broker offers. There are 4 types:
Micro- This type requires a minimum of $200
Silver
Gold
Platinum
No matter the type you choose, the broker allegedly offers a safe platform, 24-hour trading, and a mobile trading option. Unfortunately, the exact trading conditions and deposits for each account are not specified on its website.
Additionally, the broker doesn't even give an opportunity to potential clients to try out their services through a demo account, which is just another red flag.
FXLeader Deposit and Withdrawal
In regards to the deposit methods, they only offer the following two:
Visa or Master credit or debit card
Wire transfer
Just like any other fraudulent and illicit  brokerage, they only have the basic funding methods. All legitimate and regulated brokers have a much bigger array of deposit methods that you can choose from.
On top of that, their minimum deposit is $200, which is very high in comparison to real brokerages that will let you start with as little as $5 or nothing at all. With all of this being said, we strongly advise you not to invest with FXLeader!

How Does This Scam Operate?
These fraudsters pose as brokers to take advantage of the general public's lack of knowledge of trading. And the agents calling are professionals who have many ways to get you on board with making an investment.
Ads that can be found online are full of fake stories promising easy earnings. Once you decide to leave your personal information in order to find out more about this, the agents will call you daily to try and convince you that what they are offering is a legit thing.
So, in case you have ever been scammed by this broker, remember that getting your money back is possible but it just takes time. We would be thankful if you can share your experience with us since we can help you report your scammers to the authorities.
FXLeader Summary
While conducting this broker review we found that FXLeader is a offshore broker that follows no regulations and therefore offers no safety for trader's funds. Not only are they unlicenced, but they have been issued a warning by the UK's regulatory body FCA.
The minimum deposit requirement is also allegedly set at $200, but we found this out through various reviews as they failed to provide this info on their website.
Lastly, the broker doesn't even offer a demo account for potential traders, which never happens with licensed brokers. A good rule of thumb is to carefully review as many forex companies as possible before you swipe a card. And also remember  to always think twice before investing anywhere and make sure you read the reviews first.
FAQs FXLeader Powers Broker
Is my Money Safe with FXLeader?
No, your money is not safe with this fraudulent broker operating with the sole purpose of scamming you.
Does FXLeader Offer a Demo Account?
FXLeader does not offer a demo account for any new potential clients.
How Secure Is FXLeader?
Considering they are an unregulated and unlicensed broker, the security is non-existent.