March 23, 2023
Reading Time:
4
min
GenetiCrypto Review – Truth Behind GenetiCrypto.Com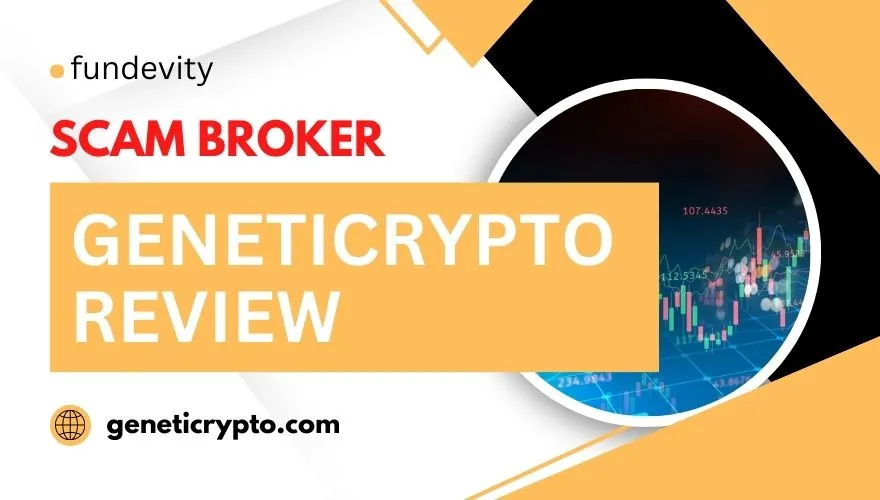 This GenetiCrypto review will take you through a step by step guide on how to spot a scam broker such as this one.
Even at a cursory glance at their website we can see that this broker states that they are based in the UK, providing a London address to "confirm" this. We can also see that the broker offers a leverage of 1:200 which far exceeds what is allowed by the FCA, the regulatory body that licenses and regulates all brokers based in the UK.
From this we can conclude that this brokerage can not be based in the UK as they clearly break one of the rules that the FCA imposes on the legitimate brokers it regulates.
With a closer look it becomes apparent that this investment firm is actually based in Saint Vincent and the Grenadines, an offshore location that is famous for being home to a large number of scam brokers.
| | |
| --- | --- |
| Company | GenetiCrypto |
| Website | https://geneticrypto.com/ |
| Address | 42 Old Broad St, London, UK |
| Email | [email protected] |
| Phone | +442045484993 |
| Minimum Deposit | $250 |
| Leverage | 1:200 |
| Bonuses | no |
| Regulation | Not regulated  |
| Warning | No warning |
GenetiCrypto Regulation and Security of Funds
As stated above GenetiCrypto is not actually based in the UK where they claim to be. This should be enough to scare prospective clients from signing up with them. To add to this they are actually based in the scam haven known as Saint Vincent and the Grenadines.
The reason SVG has become a scam haven for investment scams over the years is due to the fact that the local financial authority the FSA has no jurisdiction over forex brokers. This means that the brokerages set up in SVG are able to do pretty much whatever they would like because there is no regulatory oversight.
When looking for a broker the first thing you should do is check if they are actually registered with the financial authority of the location they claim to be operating from. If so your second step should be to verify if that financial authority is actually valid. Examples of legitimate regulators would be CySEC, ASIC and the FCA.
GenetiCrypto Supported Trading Platform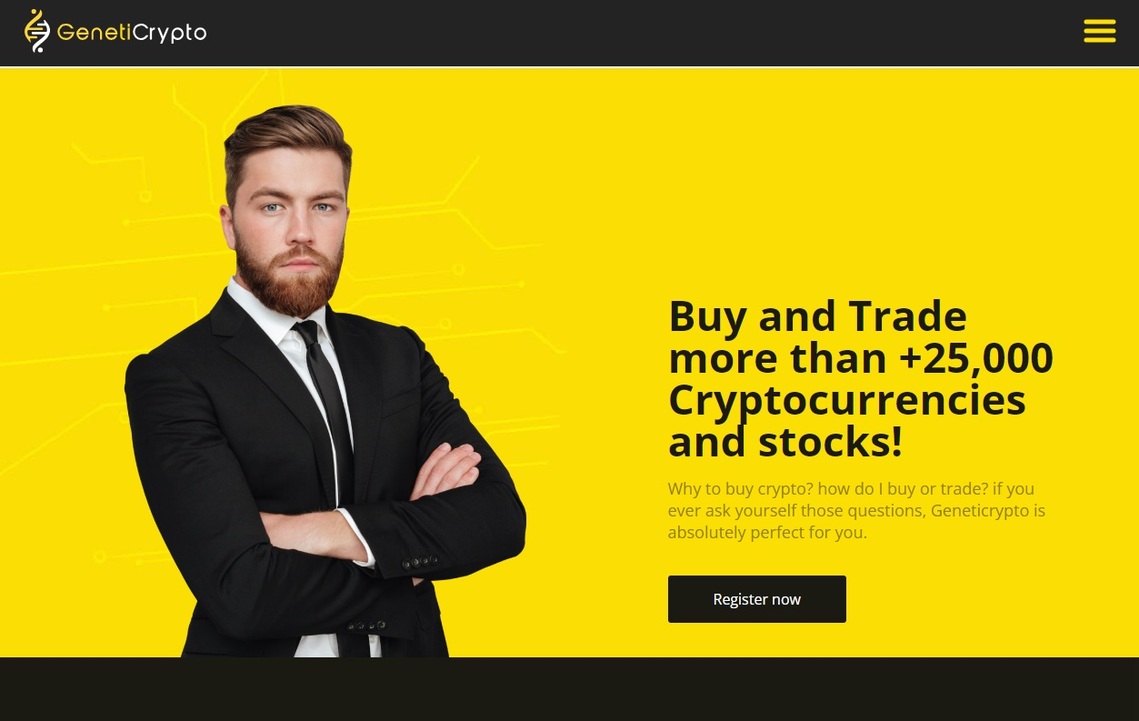 This is one instance where the brokerage in question actually tells their users in a straightforward way that they only offer a web trader instead of a legitimate platform.
Generally scam brokers will make wild claims about what they actually offer, and very often what they say has nothing to do with reality. The average scammer claims that they offer MetaTrader 5 or a webtrader that is even better than MetaTrader 5, when the reality is that they offer a very basic web trader with barely any tools available.
This broker doesn't even try to list all of the ways that their platform is "better" than MetaTrader 5; they just state that they offer a basic web trading platform.
GenetiCrypto Account Types Offered
N/A
Deposit and Withdrawal Options
In terms of funding your GenetiCrypto account you basically have all of the options you would expect for a legitimate broker to provide. The only catch is that the broker takes its payments through some odd and obscure third party  provider called gate.re-set.tech.
This is a clear warning sign that something is not quite right with the payments made to this broker. Generally these types of brokers will only take payments made with crypto currency though and this is the real danger as there is no way to retrieve payments made with crypto.
As far as making a withdrawal goes there is no indication on the brokers website that a withdrawal would at all be possible. We say this because nowhere on their website do they outline the procedure for a withdrawal nor do they mention the requirements that need to be met for a withdrawal to be made.
How the Fraud Is Conducted
When it comes to defrauding people, offshore brokers frequently use the same techniques. This often entails finding their victims using advertisements on social media and convincing them to click the link in the ad to visit a page that requests their email before granting access to "life-changing information" that will make them rich quickly.
Of course, this is only a ploy to obtain the victims' contact information. At this time, the fraudulent broker approaches you with alluring incentives in an effort to get you to make a deposit. Additionally, they frequently try to convince their victims to deposit money using cryptocurrency because it is anonymous, untraceable, and immune to chargebacks and recalls.
Additionally these brokers sometimes manipulate the trading software to show massive profits and then they request an upfront payment of a fee that amounts to %20 of the fake profits.
GenetiCrypto Summary
All in all this brokerage does very little to assure their potential clients that they are not actually just a scam.
They make a few attempts to conceal the fact that they are based in the offshore scam haven that is Saint Vincent and the Grenadines in the form of listing a Londong address and stating that they are based in the UK. It is very easy to disprove this however due to the fact that they are not registered with the FCA nor do they follow the FCA regulations.
Additionally this broker does not inspire any level of confidence as they only provide an extremely basic webtrader for their clients to use. This is clearly not favorable as other legitimate brokers provide quality industry standard platforms like MetaTrader 5.
Finally this broker does not make itself any more attractive to potential clients with a minimum deposit requirement of $250 where most legit investment firms require deposits as low as $5.
FAQs About GenetiCrypto Broker