March 26, 2023
Reading Time:
5
min
Graystone Mortgage Review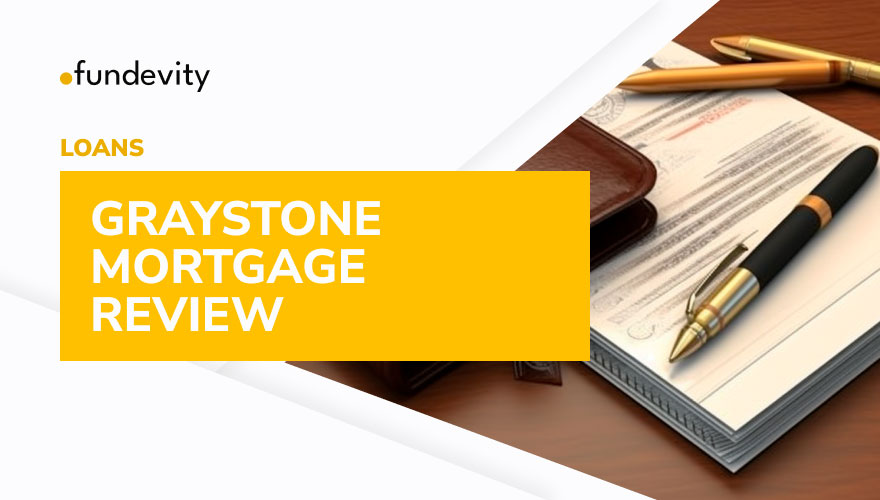 When it comes to the world of lenders, choosing the perfect lender for you can be a hard and daunting task. Luckily, we have made this Graystone Mortgage LLC so you can learn more about them.
Graystone Mortgage might have been a good option for you as a lender but unfortunately, they have closed in 2021. They were originally opened back in 1996 in Salt Lake City, Utah. They offered conventional loans, jumbo loans, FHA loans, VA loans, USDA loans, and reverse mortgages.
Unfortunately in late 2021, the company went out of business with no clear reason as to why.
| | |
| --- | --- |
| Website | http://www.graystonemortgage.com/ |
| Mortgage Programs | Conventional, Jumbo, FHA, VA, USDA, Non-owner occupied, Other low/ No down payment, FHA 203(k), Reverse mortgage |
| Loan Amount | Up to $1,000,000 |
| Loan Terms (Years) | 10,15,20 and 30 year terms |
| Credit Score Ranges | N/A |
| Origination Fee | Yes |
| Prepayment Fee | No |
| Joint Loan Applications Accepted | N/A |
| Required Employment Statuses | N/A |
| Intended Use | Home purchase and refinancing |
| Minimum Age | N/A |
| Property Type | Residential |
| Verification Documents Needed | N/A |
What Mortgage Programs Does Graystone Mortgage Offer?
There are several different loan programs this company offered before its closing. Here is the list:

Conventional

Jumbo

FHA

VA

USDA

Non-owner occupied

Other low/ No down payment

FHA 203(k)

Reverse mortgage
With so many options they surely could help almost any borrower. So, in case you are unsure which type would suit your situation best, we suggest you schedule a meeting with a loan officer of your chosen mortgage lender.

How Much Can You Borrow from Graystone Mortgage?
When it comes to home mortgages, one size does not fit all. And because of that, knowing the maximum allowed borrowing amount is important. With that said, there are many factors that come into play when getting approved for a certain amount.
In the case of Graystone Mortgage INC, before they closed they were offering jumbo loans with the maximum allowed borrowing amount of $1 million.
How to Get a Loan from Graystone Mortgage
Considering they are no longer in business, it will be hard to obtain any sort of loan from them whatsoever. But while they were in business, you could obtain and apply for their loans just like with any other lender. You could have done it over their website or you could have gone to their office.

Overall, the loan application process is the same for all lenders. You will first need to know how much money you want to borrow and for what. After that, you will need to shop around and find the most suitable lender.  Here is the list of what you need to do:
Spruced up your credit

Settled on a loan amount

Picked the best type of loan

Run the numbers
The loan application process is easy to start. Simply tell the lender you want to borrow money, and tell them what you're going to do with the funds.
Graystone Mortgage Rates, Terms, and Fees
When it comes to the interest rates, we were unable to find anything regarding this. Since Graystone Mortgage is closed we are unsure what interest rates they used to offer.

Either way, it's best to find a lender that still operates and is transparent with its clients. Also, make sure to work with a lender that has competitive rates, and don't forget to shop around and compare different lenders.

If you are looking for a long-term loan from Graystone Mortgage, you may be able to obtain a loan with a term of up to 30 years. This is one of the longest loan terms that you can find from a mortgage lender, and it can provide you with lower monthly payments and a longer time to repay your loan. 
However, the company has been closed for a year now so you will not be able to get a loan from them either way. We do suggest you find a lender that is legit and still operates.

We found that Graystone Mortgage did indeed charge mortgage origination fees. These charges are associated with issuing a loan to a borrower and lenders either charge them as a flat fee or a percentage of the total loan amount.

Before its closing, Graystone Mortgage did not charge prepayment fees. This certainly was a benefit for borrowers who needed or wanted to refinance their mortgage before the end of the loan term.

How Long Can You Get a Fund from Graystone Mortgage?
We suspect that the estimated funding time for a Graystone Mortgage was between 10-14 days. As there is no way we can know the exact time due to this company being closed, we gave you an average needed to issue a loan once your application has been processed and approved.
However, it is important to remember that this is still an estimate and there are always potential delays that could occur so be aware of this when working with any other lender.
Where Does Graystone Mortgage Operate?
Considering they are out of business, there is not much information about their corporate office anymore. Down below, we will list the information we were able to find. 
Corporate office location:
1966 E 6200 S, Salt Lake City, Utah
Phone Number:
(801) 274-7444
Fax Number:
(801) 274-7444
Website:
www.graystonemortgage.com

The company was based in Salt Lake City, Utah, but also offered its services in these states:

California

Colorado

Idaho

North Dakota

Oregon

Texas

Wyoming 

Washington
Pros and Cons of Graystone Mortgage
There are a number of Graystone Mortgage pros and cons to consider if you're thinking about using this type of financing for your home purchase. On the plus side, Graystone Mortgages used to have a big array of loan options. Another benefit Graystone Mortgage Corporation offered was fast approval time.

However, there are some potential drawbacks to keep in mind as well. For one, Graystone Mortgage Corp wasn't a BBB or HUD-accredited company. This presented a lot of issues and as well might have been a reason they closed down.  
Pros:
Used to have a wide array of loan options 

Used to have fast approval time

They didn't have prepayment fees



Cons:
They were not BBB accredited 

They were not HUD accredited

They used to have origination fees
Graystone Mortgage Corporation Customer Service
Graystone Mortgage reviews are practically non-existent right now. All we know regarding their ratings is that in the past they used to have many complaints regarding the company itself and its customer service.
Many of their clients said that they faced issues with their loan officers, stating they have changed the loan agreement and as well missed the closing dates. On top of that, clients also said their customer support is rude and doesn't do their job properly.
With all of this said, it's not a surprise they went out of business. It also might have been the reason as to why they closed. Overall, their ratings when they have been in business were not so good.
Graystone Mortgage Corporation Customer Satisfaction
Regarding the Graystone Mortgage Corporation customer satisfaction, we already mentioned that they had a lot of complaints regarding the conduct of business while they were still in business.
Considering that, we don't think customers were very satisfied with them. We also managed to find that their online rating was 2.8 out of 5 stars. That is more than enough to know they weren't that good of a company.
And in case you are interested in working with a good and reliable lender, don't hesitate to reach us. We are more than happy to assist you in finding the best mortgage lender that will suit you and your needs.
Summary of Graystone Mortgage
Graystone Mortgage was a mortgage broker based in Salt Lake City, Utah. 

They opened back in 1996 but went out of business in 2021 due to undisclosed reasons.

The company used to offer its services in 9 states across the U.S.

They offered a variety of loan programs including FHA, VA, USDA, conventional, jumbo, reverse mortgage, refinance loan, and much more.

The company never had BBB accreditation and we could not find enough online reviews to form an opinion about customer satisfaction.
FAQs About Graystone Mortgage Review
1. Does Graystone Mortgage charge prepayment fees?
We found that Graystone Mortgage did not charge prepayment fees back when they were still in business.
2. Graystone Mortgage Accepts what sorts of property usage?
Graystone Mortgage offered many different types of property usage including: primary residences, second homes, investment properties, vacation/seasonal homes, condo units, and multi-unit dwellings.
3. How do I contact Graystone Mortgage?
You can no longer contact this company as they have been closed for over a year, so we suggest you find another lender.