September 16, 2023
Reading Time:
4
min
GTOptions Review: What You Need to Know Before You Trade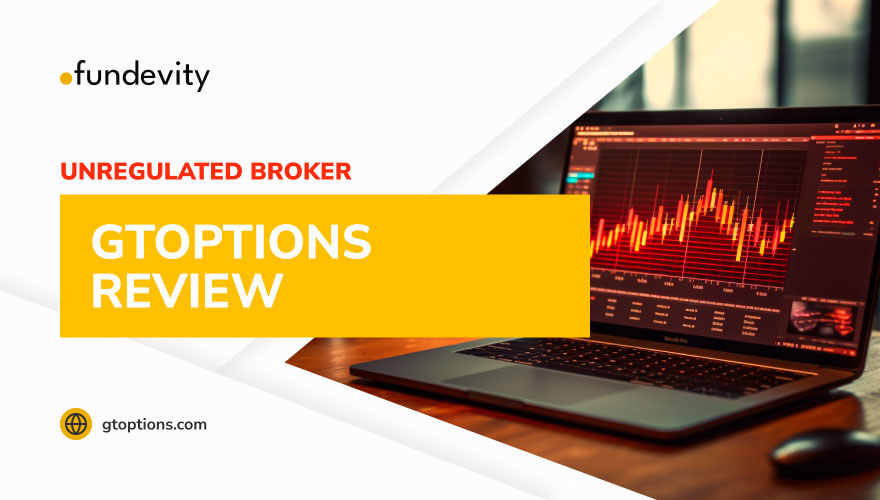 Are you considering trading with GTOptions? This GTOptions review will equip you with all the essential information you need. 
GTOptions may seem like a solid option, offering many trading assets and account types. However, it's crucial to dive deeper and uncover hidden aspects. In this review, we'll explore GTOptions' legitimacy, regulatory risks, assets, trading platforms, withdrawal policies, and more. Making smart decisions in the online trading world is crucial to protect your investments and avoid potential scams.
General information
Name:

Eufal LTD

Regulation status:

Unregulated Broker Scam

Warnings from Financial Regulators:

CySEC, Canada's BCSC, AMF, CNMV, and the MSC

Website link:

gtoptions.com

Active since

2012

Registered in

UK, Ireland

Contact info:

Data is hidden

Trading platforms:

SpotOption

The majority of clients are from

United States 

India

Nigeria

United Kingdom

Brazil

Customer support:

Supposedly email, chat, and phone

Compensation fund:

No
GTOptions Legitimacy: A Careful Examination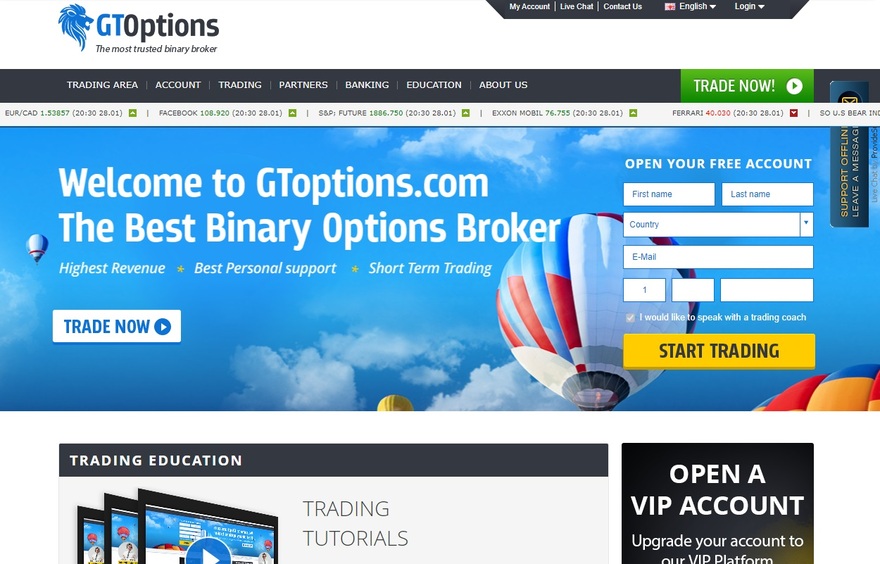 GTOptions, a binary options broker established in 2011 by Eufal Ltd., terminated its operations in 2017. What's troubling is that several financial regulators have issued warnings about GTOptions, signifying substantial risks associated with the broker. More on this later on! 
Recognizing the value of Tier 1 regulated brokers is a must. Remember that! These firms care about the protection of your funds and interests, which is crucial for everyone interested in trading.
Note: Make sure to avoid unregulated broker scams such as ECM Trader and GTOptions trading company.
Warnings from CySEC, Canada's OSC, and More
As we mentioned earlier, you should be aware that GTOptions has gained bad attention from trusted regulators like CySEC, CNMV, Canada's OSC, MBSC, AMF, and the MAS. This is a big issue! 
These warnings are big red flags and highlight possible risks when trading on this platform. It's an obvious signal that you need to do your homework before diving in. It's all about being safe in the trading world.
Trading Assets: Exploring the Options
GTOptions broker talks about numerous binary options and over 70 assets, including commodities, stocks, indices, and currencies. 
While this may initially seem nice, it's essential to consider the absence of regulatory oversight and the associated risks. Remember, sticking to Tier 1 regulated brokers is advisable to guarantee the safety of your investments.
Tip: It's essential to report fraud when you see it. By doing this, you're not only saving yourself but other traders as well. Scammers are persuasive and use aggressive marketing tactics nowadays. It's imperative for us to be aware of that. 
Trading Platforms: Are They Legit?
GTOptions supports the SpotOption platform but lacks MetaTrader 4 (MT4) and MetaTrader 5 (MT5). This is a big disadvantage for many people! 
MT4 and MT5 are favored by 80% of retail traders due to their customizable interfaces, support for various trading strategies, and extensive charting and indicator options. Despite GTOptions' absence of these features, the importance of choosing a trustworthy broker cannot be overstated.
Trading Environment: GTOptions Bonuses, Account Types and Leverage
GTOptions offers a range of account types, each with different deposit requirements and bonuses. These account types include:
Mini Account: $250-499 with a 50% bonus.

Standard Account: $500-999 with a 50% bonus.

Executive Account: $1000-4999 with a 100% bonus.

Gold Account: $5000-9999 with a 100% bonus.

Platinum Account: $10,000+ with a 100% bonus.
Please note that the current status of the GTOptions website is uncertain, and we cannot confirm leverage details. 
Leverage significantly affects trading outcomes, with higher ratios posing increased risks. Regulatory bodies in the EU and UK have set leverage caps to protect traders. We strongly recommend you avoid brokers that offer excessive leverage and opt for Tier 1 regulated brokers for a safer trading experience.
GTOptions Withdrawal Policy
What is there to know about the GTOptions withdrawal process? When it comes to handling your money with GTOptions, the process of depositing and withdrawing funds is relatively uncomplicated. They accept major credit cards and e-wallets, making it convenient for users to manage their accounts.
However, it's important to exercise caution, especially given the concerns that have surfaced regarding this broker's legitimacy. While depositing funds may be easy, withdrawing them can sometimes be a different story. Many people claim they never received their money. Remember that! 
To ensure your financial security, it's smart to approach withdrawals carefully and conduct thorough research. Your peace of mind matters, especially in the world of trading.
Reviews on Trustpilot: The Missing Feedback
One notable problem is the absence of Trustpilot reviews for GTOptions. The fact that there are no real trader reviews makes it quite hard to assess the broker's credibility.
To stay on the safe side, we suggest opting for brokers that have earned reputable ratings of 4.5 stars or higher on well-known review platforms. Trustworthy feedback from fellow traders can be a valuable guide when making your choice. Your peace of mind matters when choosing a broker.
Note: Beware of regulation claims made by brokers such as Xtrend Speed. They are suspicious and all the details should be double-checked. 
Scam Tactics: Understanding the Risks
Fake brokers like GTOptions and Pegaswiss that raise suspicions often play tricks, like hiding extra charges or getting involved in big scams. This includes creating fake websites, imposing bizarre fees, and tricking people on social media. Also, fake brokers and crypto exchanges may often look entirely reliable (remember FTX), but that is just smoke and mirrors. 
It's crucial to understand these tactics and go for brokers who are clear about their fees and operate under proper regulations. Your financial safety is essential, so stay vigilant.
Making Money From Online Trading: Exploring the Possibilities
Online trading can indeed be profitable, but it demands knowledge and the right tools. 
As a matter of fact, we offer free consultations to help you make informed decisions. Besides, we provide access to our AI Analysis Bot, designed to enhance your trading experience. Our bot uses progressive predictions to offer trading advice, helping you make better choices. Join us and enjoy a 20-day free trial, including FX and stock analysis reports, to gain a practical advantage in your trading journey.
Last but certainly not least, GTOptions may appear appealing initially, but our review reveals significant concerns regarding its safety. We strongly advise that you prioritize Tier 1 regulated brokers to protect your investments and ensure a solid trading environment. Keep in mind that broker scams can pose a huge threat to your financial well-being.
FAQs
What Is GTOptions?
GTOptions is an online trading platform, but it faces credibility concerns, so be mindful.
How Long Does It Take To Withdraw Money From GTOptions?
Withdrawal times may take forever here. It's essential to stay vigilant with withdrawals.
How To Contact GTOptions?
Contacting GTOptions can be challenging. Their site is broken and there is no support available.