December 04, 2022
Reading Time:
4
min
Lite Forex Pro Review: Who Is Behind This Scam Broker?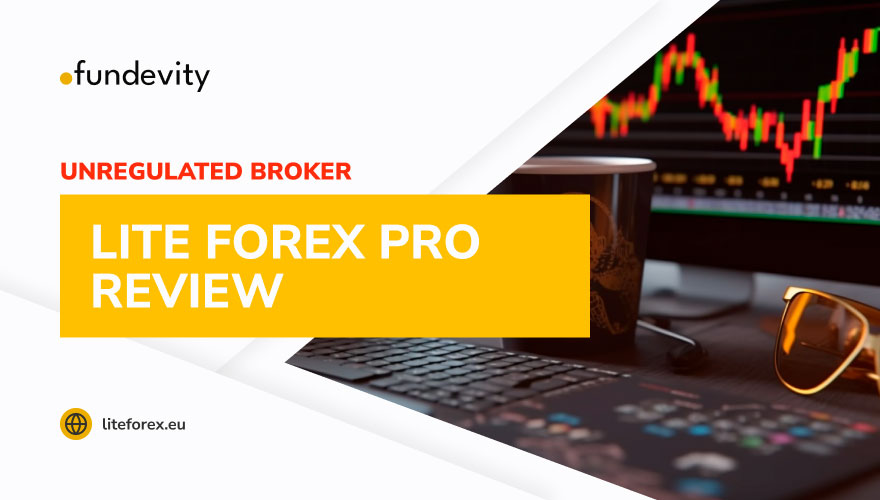 Unlike many other fraudulent brokers, Lite Forex Pro addresses the issue of not being officially regulated on their website. They've been misusing the identity of an actual company approved by the FCA, LFP Limited. 
This could be reassuring to an unsuspecting victim, but the FCA issued an official warning against Lite Forex Pro in August of this year should be proof enough for us that this trading broker is up to no good. Check out Lite Forex Pro review to learn more.
In short, Lite Forex Pro is a clone company, a scammer who steals the credibility of other companies to seem less suspicious. 
| | |
| --- | --- |
| Leverage | Starting at 1:50, up to 1:400 |
| Regulation | Not regulated |
| Headquarters | UK |
| Minimum Deposit | 10 000 EUR |
| Review Rating | 1/5 |
| Broker Type | Forex |
| Platforms | Web-based |
| Spread | N/A |
Is Lite Forex Pro Legit? Regulation and Fund Security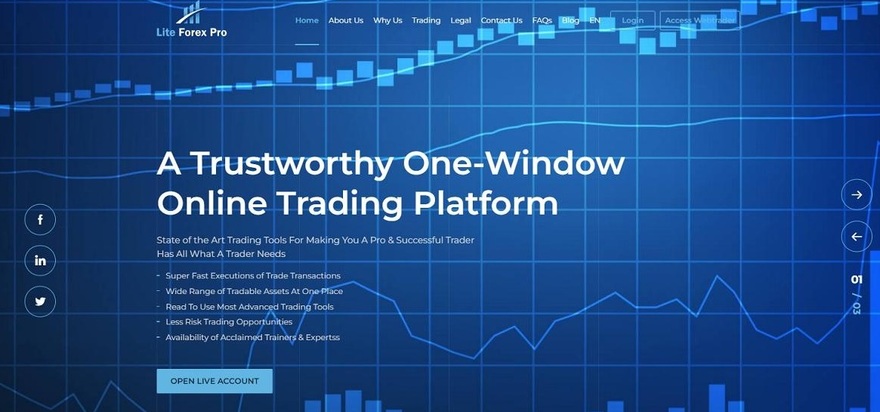 FCA has been very clear in their official statement referring to Lite Forex Pro as a clone firm, a scamming company that tried operating in the UK. The official warning by a regulating authority to stay away from this fraudster should be enough to see that Lite Forex Pro is definitely not legitimate. 
Lite Forex Pro vouches for the safety of one's investments and overall protection on their website, however, a thorough scan of their policies and TC shows a lot of irregularities, so it should not be trusted with one's assets. 
Although promising fair trade, the FCA's warning issued against this scamming trader should be the only reassurance that you need to stay away. 
How Do They Initiate The Scam?
Like many other scamming brokers, they reach out to people via advertisements and direct contact over the phone/email/social media.
The sense of urgency and fear of missing out on huge profits are usually the tools used by Lite Forex Pro and other scammers, which are, unfortunately, very effective. 
Once you fall into their trap and agree on opening an account, there's little control left over your assets. Be it over denying withdrawal requests, luring into depositing more, and setting unreachable conditions, scammers will steal assets as soon as made available.
Trading Platform Offered at Lite Forex Pro
The trading platform offered by Lite Forex Pro is unknown (even though they described it as perfect) as one can't get access to it without fulfilling the registration form. And in order to complete registration it is necessary to have a referral code. 
Regardless of that, any other software used instead of MT4 or MT5 should be seen as a sign that this trader is not worth your time. 
Keep in mind that MT4 and MT5 software are the industry standard among regulated forex traders, almost without any exceptions. 
Available Trading Instrument at Lite Forex Pro
According to Lite Forex Pro's website, trading with CFDs, crypto and forex is possible. They really went into detail describing each trading instrument, but the information provided is pretty vague. 
Like the rest of this fraudulent broker's website, a lot of reassurance can be found regarding your fund's safety and transparency, but said that much and still not disclosing the most important information is exactly the way investment scammers operate. 
Again, the fact that the FCA exposed Lite Forex Pro as scammers should make you take everything they say with a pinch of salt. 
Lite Forex Pro Offers Bonuses and Discounts
As mentioned above, even though there's a lot being said, nothing is actually disclosed. 
It is still unclear what kind of bonuses and discounts this fraudster offers. As most scammers operate similarly, it's safe to say that bonuses promoted at this broker are too good to be true. 
Most of the information is hidden from the general public, and the fact there's a referral system present when registering tells us they're trying to keep their shady activities as hidden as possible.
Deposit and Withdrawal Methods
The Broker states on its website that deposits can be made via wire transfer, credit cards, e-wallets such as PayPal and Skrill as well as crypto coins. 
Withdrawal methods are described vaguely as well, with a lot of reassuring words about how one's funds are safe, even though they did say it takes a bit more time to complete withdrawal requests. 
Again, a lot was being said regarding deposits and withdrawals, but no actual information was disclosed. 
This would be alright as regulated forex traders generally offer all these payment methods as well, but we must keep in mind the FCA's warning against these unlicensed brokers at all times. 
Lite Forex Pro Summary
Although Lite Forex Pro did put a lot of effort to seem like a reliable and regulated forex trading company. All of their efforts got diminished by the FCA and their official statement though, saying the broker was using details of regulated traders and therefore got blacklisted. 
Blacklisted by the regulatory authority in the trading industry is a huge stain on this scam broker's credibility, which is why we strongly advise against this broker. 
Always make sure to conduct detailed research online and look for any irregularities or complaints from others before committing to a forex trader. And if you did get scammed by one, don't feel embarrassed about reporting a scam, and remember, it's crucial to act fast!
FAQs About Lite Forex Pro Broker
What Are the Funding Methods for Lite Forex Pro?

Lite Forex Pro offers commonly used payment methods: bank wire transfer, Visa and Mastercard credit cards, e-wallets as well as crypto.
Is Lite Forex Pro Regulated?

Lite Forex Pro is unregulated and blacklisted by the FCA, a regulatory body in the UK.
How Long Does it Take to Withdraw from Lite Forex Pro?

According to Lite Forex Pro's website, it takes 3 to 5 business days to complete a withdrawal process.