December 05, 2022
Reading Time:
3
min
Mg Trade Solutions Review: Avoid MgTrades8.com at Any Cost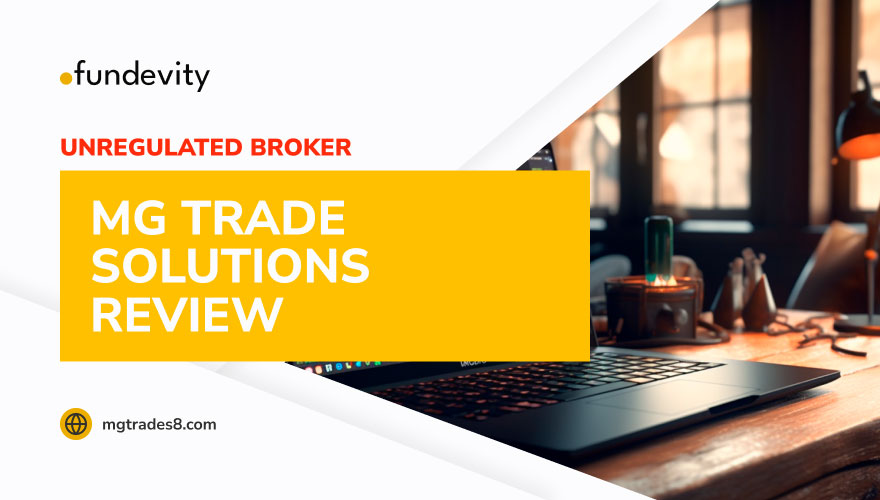 Mg Trade Solutions The first thing we noticed was, besides a very poor website, a Bulgarian address along with a contact number with a Bulgarian area code. Read our Mg Trade Solutions review to safeguard your investments
With Mg Trade Solutions being a Turkish forex broker, it didn't make sense to see a Bulgarian address. Regardless, as Bulgaria is an EU member, Mg Trade Solutions would have to follow strict rules and be licensed by the local authorities in charge. 
After checking the websites of both the Turkish Capital Markets Board and Financial Supervision Commission, it's safe to say that Mg Trade Solutions is an unregulated broker and should be avoided. 
| | |
| --- | --- |
| Leverage | N/A |
| Regulation | Not regulated |
| Headquarters | N/A |
| Minimum Deposit | $100 |
| Review Rating | 1/5 |
| Broker Type | Forex |
| Platforms | MT5 |
| Spread | 1.4 |
Regulation and Fund Security of Mg Trade Solutions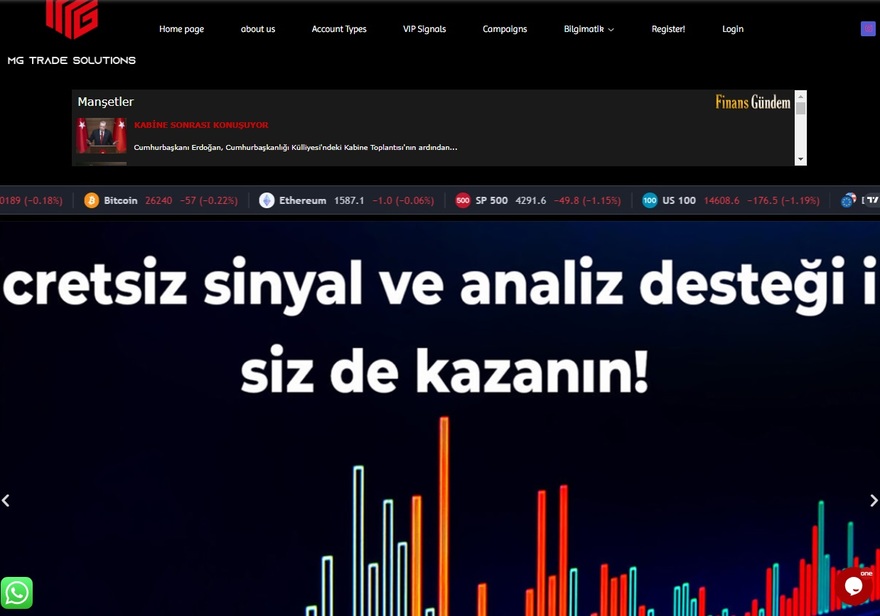 As mentioned above, Mg Trade Solutions is not regulated by any regulatory bodies of both Turkey and the EU. 
On their website it's also stated that Mg Trade Solutions belong to a UK company MakroFX Ltd. After checking, we couldn't find MakroFX Ltd in FCA's database, and the Twitter handle on Mg Trade Solutions website takes us to a nonexistent page. 
With that being said, Mg Trade Solutions is most definitely a fraudulent brokerage. Additionally, we found that information about leverage or spread couldn't be found, only the comparison between types of accounts without actual numbers. 
How Does The Con Actually Work?
The way in which the majority of unregulated forex brokers work is the same. Unsuspecting victims are tricked into believing they could make big profits by investing with them, and it all starts with an initial deposit. 
It's important to remember that these unregulated brokers conduct their business offshore, meaning there are no authorities in charge to keep their activities under control. 
Besides not having regulatory bodies over their heads, scammers like Mg Trade Solutions remain anonymous. So with anonymity and complete freedom, they can easily prevent you from ever withdrawing your profits and getting your assets back. 
Trading Platform Available
The fact the broker uses MetaTrade5 was a surprise. But this still doesn't make up for the fact that they're unregulated offshore brokerage. 
Regardless of the software used, victims can still be manipulated into thinking their assets are being fairly traded, when in fact all of it is gone. 
That's why it's crucial to have the regulatory status checked out first, to ensure your broker is handling your investment in an ethical way.
Account Type Offered at Mg Trade Solutions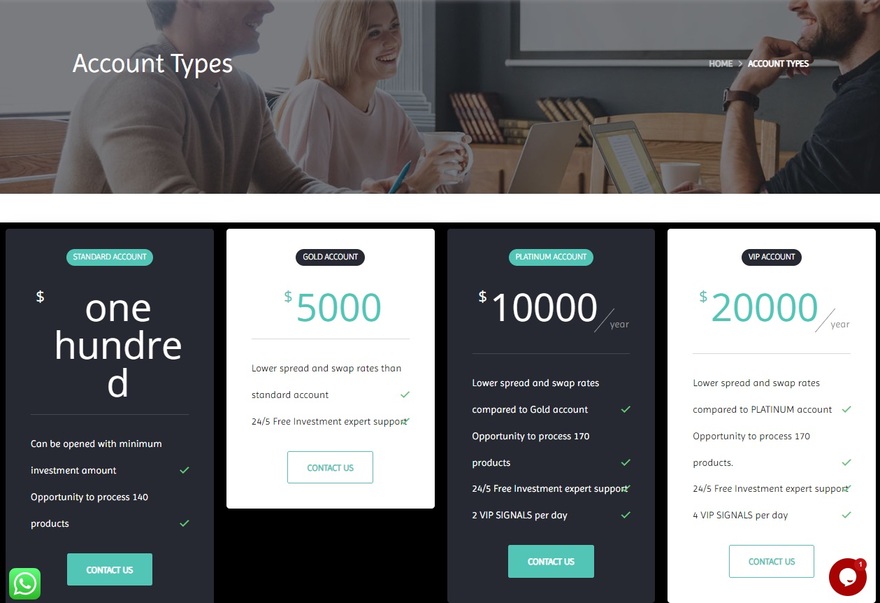 Account Types Available:
Standard ($100 deposit required)
Gold ($5,000 deposit required)
Platinum ($10,000 deposit required)
VIP ($20,000 deposit required)
We can see a big jump here from a required $100 deposit for a Standard account to a $5,000 deposit for a Gold account. While a $100 deposit doesn't seem like a lot, there's almost nothing one can do with the account besides processing 140 products.
Deposit and Withdrawal Methods
The Broker offers absolutely no information about its payment methods and transactions. 
As everything about this offshore scammer so far has been shady, it's safe to assume potential victims would have to make transactions using cryptocurrency.
While regulated forex brokers offer a variety of payment methods, scammers opt for crypto as it's untraceable. Chargeback is possible with other payment methods, but not crypto.
Mg Trade Solutions Summary
With all mentioned above, we can conclude that Mg Trade Solutions is heavily involved in fraudulent trading activities. 
With its unregulated status, shady parent company, and lack of crucial trading information this broker pose a huge risk to one's investments. 
The regulated brokerage must be transparent in all aspects of their business, which is clearly not the case here. 
Before making a decision and opting for one broker it's crucial to conduct detailed research on the trading platforms you got your eye on. If you, on the other hand, got scammed by one, don't hesitate to reach out, we'll help you report your scammer! 
FAQs About Mg Trade Solutions Broker
Are Mg Trade Solutions Regulated?

Mg Trade Solutions is not regulated by any regulatory authority, it operates offshore. 
Is Mg Trade Solutions Legitimate?

Mg Trade Solutions is not legitimate as there're many irregularities with the ways this illicit broker works. 
Is Mg Trade Solutions a Market Maker?

There's a possibility Mg Trade Solutions is a Market Maker as they offer VIP Signals on their website.