May 06, 2023
Reading Time:
6
min
A Comprehensive T1Markets Review for Traders in 2023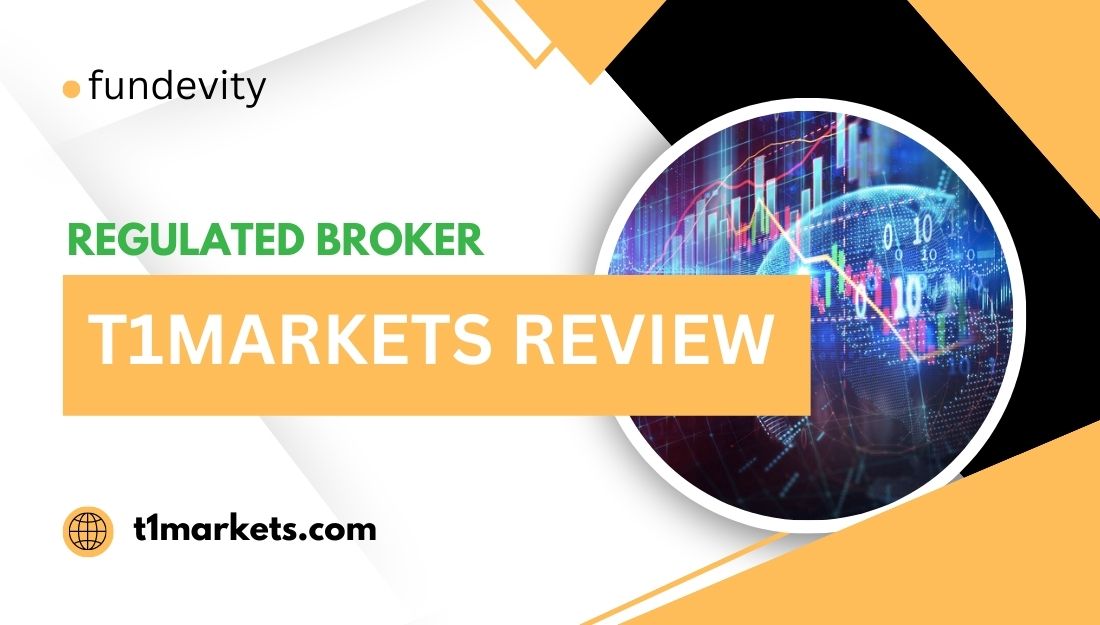 T1Markets Review, Looking for a reliable and trustworthy broker is crucial for any trader. We all know that! Yet, T1markets was once considered one of the good ones. Recent events have raised concerns about its legitimacy and have left many traders wondering if they should still use its services. 
In this T1markets review, we will provide an in-depth analysis of the broker's current status, including licensing issues and potential risks, to help you make an informed decision. Stay tuned for more! 
| | |
| --- | --- |
| Headquarters | Cyprus |
| Regulated | CySEC |
| Year Established | 2017 |
| Execution Type | NDD |
| Minimum Deposit | 250 EUR |
| Trading Platforms | MetaTrader 4 and WebTrader |
| Signals | Yes |
| US Clients Accepted? | No |
| Islamic Account | Yes |
| Segregated Account | Yes |
| Managed Accounts | No |
| Support Hours | from 8:00 to 18:00 GMT |
| Customer Support | Monday to Friday |
| Demo Account | Yes |
T1Markets – Security and Regulation
T1Markets, a firm that has caught the attention of many, is operated by General Capital Brokers (GCB) Ltd. Also, the firm is registered with the Cyprus Securities and Exchange Commission (CySEC). 
The company obtained its license on August 10, 2017, and is held to strict regulatory standards due to its location in Cyprus, an EU member state. CySEC is responsible for enforcing the laws adopted by the European Securities and Markets Authority (ESMA). This includes a minimum operating capital of 730,000 EUR, negative balance protection, leverage restriction (1:30), and a client compensation scheme of up to 20,000 EUR if the broker goes insolvent.
However, recent reports suggest that T1Markets may not follow these regulations. In fact, CySEC has examined the company for voluntary renunciation of the authorization. The Cypriot financial watchdog suspected that GCB Ltd failed to comply with the Cyprus Investment Firm (CIF) authorization requirements from November 2020 to October 2021, resulting in a fine of 120,000 EUR on September 19, 2022. This is a troubling development that suggests odd activity may be at play.
T1Markets – Account Types Offered
T1markets offers quite some interesting account types for traders to choose from. There are five account types that vary in terms of spreads, swap deals, and extra features like webinars. The great news is that there are no deposit commissions on any of the accounts!
Let's take a look at each account type:
Bronze: This account type offers 2.0 pips spreads.

Silver: With 0.07 pips spreads, this account type is ideal for hedging.

Gold: For people who want an account with a 25% swap discount, Gold may be the way to go. Its spreads are just 0.05 pips.

Platinum: This account option offers even tighter spreads of just 0.03 pips and a 50% swap discount.

Islamic: This company also offers an Islamic account, which complies with Shariah law. This account type has no interest, swaps, or overnight charges.
Each account type is designed to suit traders' specific needs, whether they are beginners or adept traders. This goes without saying! 
Trading Platform Overview
This company provides people with these trading platforms – MetaTrader 4 and WebTrader. MetaTrader 4 (MT4) is a famous venue and the preferred choice of experienced traders. On the other hand, WebTrader is more suited for novices but lacks the advanced features of MT4. In addition to these platforms, T1markets also offers a mobile version of MT4, which can be downloaded from the broker's website. It is available for both Android and iOS devices, allowing people to trade on the go.
WebTrader is a web-based venue that provides rudimentary charts and graphs, although it is accessible and user-friendly. It lets people have multiple chart windows open at once, making it a decent option for beginners. However, we still suggest MT4 for its refined tools and components.
MT4 is known as the industry-leading venue for good reason. It offers people a plethora of state-of-the-art tools such as bot trading, live market reports, various trade execution models, chart analysis tools, and more. It is a fantastic platform for people who want to use advanced analysis techniques and execute trades more efficiently. While MT4 is an amazing platform, people should be wary when trading with T1markets.
Yet, if this broker had offered MT5, it would have been a game changer for their clients. People would benefit from avant-garde charting, improved order execution, and an expanded range of financial instruments. Not only that, but MT5's built-in economic calendar, a news feed, and trading signals would provide valuable insights and analysis, helping people make more informed decisions. Overall, offering MT5 would have made this broker a more attractive option for people looking to maximize their profits and minimize their risks.
Trading Instruments Offered
At T1Markets broker, there is access to a variety of classic trading assets and tools. The broker offers popular pairs such as EUR/USD, CAD/JPY, and AUD/GBP, as well as indices such as the S&P500, FTSE100, and NASDAQ100.
Commodities like coffee, gold, silver, and crude oil are also available for trading. Traders can diversify their portfolios by investing in shares of corporations such as Samsung, L'Oreal, and Microsoft. In addition, crypto lovers can also access popular crypto coins such as BTC, ETH, and XRP.
It's important to note that while T1Markets offers these assets and instruments for trading, people should exercise caution when trading with the broker. Also, keep in mind that trading, especially with leverage, is highly risky. 
Funding Methods
To start trading with T1markets, a minimum deposit cost of 250 EUR is necessary. The broker provides a lot of options for depositing and withdrawing money. These options are credit/debit cards, bank transfers, and e-wallets such as Skrill, Neteller, and Paysafe.
When withdrawing funds, the broker follows Anti-Money Laundering (AML) rules, requiring people to use the same method used for depositing. It's worthwhile to note that wire transfers come with a 15 EUR fee while the broker only charges an inactivity fee.
Traders should always check the withdrawal and deposit methods of a broker before investing their funds. While T1markets provides diverse options for funding, people should be mindful that trading financial markets is risky. 
Note: As one of the top-rated FX companies, T1Markets shares the spotlight with other reputable platforms such as FXCC.
T1Markets – Trading Execution
T1Markets FX broker provides a detailed execution policy in PDF format in the Legal section of its website. The broker follows a best execution policy that takes into consideration various factors such as the client's characteristics, financial assets, client orders, and execution venues. This firm prioritizes the factors of price, cost, and speed, which have the highest importance. 
The medium-importance factors include the likelihood of execution, market impact, and the nature of the order. Meanwhile, the likelihood of settlement and the size of the order has low importance. The broker seems to deliver on its promise of fast execution, according to our expert's research.
Customer Service
T1Markets prides itself on its ample customer support, available Monday to Friday from 08:00 to 18:00 GMT. The support team can be contacted through many channels. For instance, live chat, email, phone, and a contact form. 
We see that the customer service department responds promptly and provides concise and helpful information. Besides, each account at T1Markets is assigned a dedicated account manager, who keeps track of your trading activities and assists you in any way possible. 
You can get in touch with their customer support through live chat, phone (+8004040888), email ([email protected]), or the contact form available on the broker's website. Moreover, T1Markets provides a management contact form and a headquarters address at 359, 28th October Street, Cyprus. Our review team tested the customer service agents and found them to be skilled, friendly, and knowledgeable.
Note: Make sure to always choose reputable brokers such as T1Markets, IC Markets, and more.
T1Markets Overall Summary
After conducting an in-depth analysis of T1Markets, it is apparent that there are both positive and negative aspects to the broker. The company is registered with CySEC, an EU member state, and is held to rigid regulatory standards. Besides, this broker offers a wide spectrum of account types, trading platforms, and instruments for you to choose from.
In recent reports, CySEC has examined T1Markets for voluntary renunciation of its authorization, suggesting that the company may not be following regulations. This development suggests that odd activity may be at play, and people should exercise caution when considering T1Markets as their broker. 
Also, while the account options and trading venues are appealing, the lack of advanced features on the WebTrader platform and the risky nature of trading, especially with leverage, must be taken into account. Overall, traders should carefully weigh the pros and cons of trading with this firm and ensure that they understand the potential risks involved. Keep that in mind. 
FAQs
Does T1Markets Offer Live Chat?
Yes, T1Markets offers live chat and other forms of support for their clients.
Is the Broker at T1Markets Trustworthy?
Yes, T1Markets is a trustworthy brokerage company regulated by CySEC.
How Long Does It Take to Withdraw from T1Markets?
Withdrawal times at T1Markets vary depending on the payment method but often take 1-5 business days.
What Trading Platform Does T1Markets Use?
T1Markets uses the popular MetaTrader 4 trading platform. Also, there is WebTrader.