November 16, 2023
Reading Time:
4
min
Apexbull Review: Proven Strategies and Hedge Fund Offerings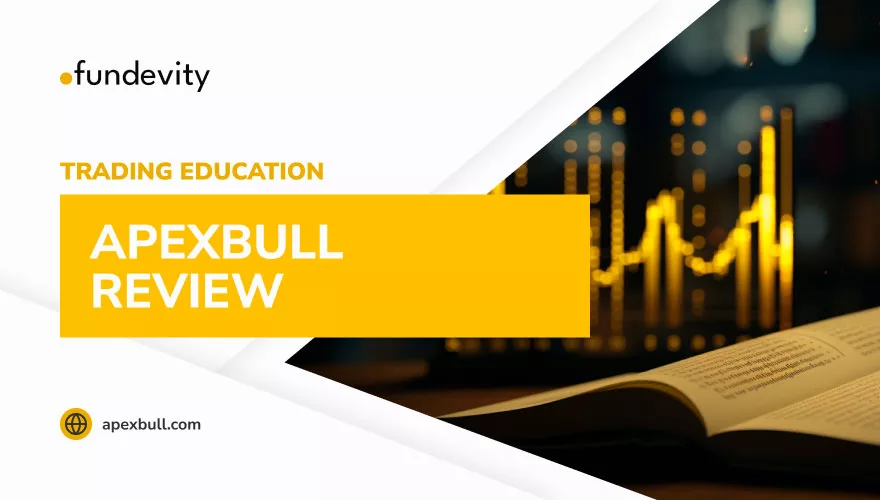 Welcome to the domain of apexbull.com, where we can find some interesting trading opportunities. Are you seeking accurate signals and a proven success rate? If yes, our Apexbull review is your guide to understanding whether this firm is the key to your trading success. Let's dive in to discover more details!
| | |
| --- | --- |
| | General information |
| Name | Apexbull |
| Type of company | Trading Education |
| Regulation status | Unregulated/Not expected |
| Warnings from Financial Regulators | No official warnings |
| Website link | https://www.apexbull.com/ |
| Active since | 2019 |
| Registered in | n/a |
| Contact info | Data is hidden  |
| Trading platforms | MotiveWave, Telegram, MT4 |
| Majority of clients are from | United Kingdom, India, United States, Nigeria, France |
| Customer support | No |
| Compensation fund | No |
Your Guide to Telegram Trading Bots
Telegram bots make crypto and FX trading a breeze. Why are they so special after all? 
They execute trades automatically based on some rules and algorithms. This brings a handy real-time response to market changes. 
But, note that these bots come with risks. Many are closed-source and unaudited, trusting anonymous teams with users' keys and funds. This lack of solid security can lead to some big vulnerabilities. So, it's crucial for users to stay on their toes, considering technical glitches, market fads, and security concerns. 
To play it safe, look for bots that passed third-party audits. Choose the ones that have real-time monitoring, and use end-to-end encryption. Regular software check-ups are a good habit too, as it lowers potential risks. 
Apexbull's Decades-Long Expertise
It's time to discuss one of the longest-running and most well-established Telegram channels. Still, the second part is based on their claims only. 
With over 10 years of global experience in Wall Street and financial markets, the Apexbull Telegram channel stands out. 
It's good to know they have a success rate honed over more than 20 years in Wall Street and financial trading. What's more, this channel is managed by Wall Street veterans. Find out why this solid basis is the bedrock of their Telegram channel!
Apexbull's Offerings – The Foundation for Trading Success
At the heart of trading victory is the Apexbull Trading School. Priced at a lifetime cost of $399, this school opens doors to exclusive trading videos and a basic series trading course. 
Skipping the basics you can Google, they dive into crucial details for profitability. The package includes a 10-part video course, access to personal trades, a 1-month free trial on their indicator, and a 1:1 call post-course. This is rather solid! 
You can get a sneak peek into the VIP Room + Zoom Calls. This features daily trades, exclusive Zoom calls, and direct advice. With free 1-month access to their prop trading indicator, we think this bot cares about clients.
Pro Retail Indicator 101
Explore the Pro Retail Indicator! This is Apexbull's multi-asset HEDGEFUND grade algorithm priced at $999 for a lifetime. 
It automatically displays entries. What's more, we can see this indicator sets conservative and aggressive settings with a 78% win/loss accuracy. 
Now take a peek into the Bitcoin 4H Algo Trading Back Test. This one shows a 71.8% accuracy with a 3:1 risk/reward ratio. You are able to easily multiply your account size using a fully automated strategy. Namely, this one covers crypto, FX, indices, gold & oil in any time frame. With two sets of indicators for different time frames, this firm is for swing trading and scalping with preset TP and SL levels.
Tip: Imperial Invest offers an interesting WebTrader platform. Yet, its authenticity is debatable.
HedgeFund Inner Circle Pack
Get ready for the HedgeFund Stack, priced at $1999 for a lifetime. It includes:
the Fundamentals Course, 

all three Apexbull indicators (

swing, scalp, momentum

), 

one-on-one mentorship, 

VIP group chat & weekly webinars, and 

Exclusive Apexbull signals. 
This thorough package aims to make traders self-reliant with profitable hedge fund strategies.
Success in Three Steps
You can discover the simplicity of trading with Apexbull's indicator in 3 easy steps. Let's take a look! 
Step 1

: Set alerts for (long) green candle and (short) red candle trades.

Step 2

: Set your

Stop Loss

value 30 pips below or above to manage risk.

Step 3

: Exit the trade when you're happy and enjoy the profits! Trade on multiple time frames to boost accuracy. A focus on 4-hour and daily time frames is for more serious traders.
Note: Encore Capitals is a shady broker that has found itself on the FCA's radar. This warning is not to be taken lightly!
Their Trading Platform
We found that this company supports MotiveWave. We can see this is a versatile and visually stunning trading software designed for both new and pro traders. With a number of features and good customization, MotiveWave stands out as a go-to platform. 
This company also offers the Elliott Wave platform, providing you with a unique edge. 
What's even better, there's MT4 support! You get to transition easily from the Telegram group to MT4 with that innovative solution. They say you can connect the Telegram group to your MT4 and trade with confidence, even when away from your phone.
Client Reviews
Now it's time to talk some more about Trustpilot reviews! Trustpilot shows a solid 4.3-star rating for this company. This really reflects positive experiences from many clients, per se. But, we must mention that many people called this company a scam. Try not to ignore this! 
It's essential to prioritize safety, choosing tools and brokers with 4.5 stars or higher. User reviews provide practical insights. So, ensuring maximum security is vital in the world of trading.
Earning Money Trading
So, are you ready to boost your earnings through online trading? Explore our possibilities with hassle-free consultations and expert advice on premier trading platforms. 
Also, that's not all! We want to introduce our AI Analysis Bot, the tool that offers priceless trading predictions. 
Enjoy a 20-day free trial, no upfront payments are required. You receive 5 FX analysis reports and 5 stock analysis reports monthly. The offer is limited, so make sure you hurry up!
Final Words
In the landscape of trading, always choose wisdom over schemes. There are many solid trading bots on the market, similar to Apexbull. But why settle for solid when you can settle for outstanding? 
Our AI Analysis Bot surpasses the competition, offering superior insights without any compromise. 
Make wise and safe decisions, and let good tools and knowledge guide your success! 
FAQs
Are ApexBull Signals Reliable?
The answer varies. Some people labeled this company as a scam.
Can I Trust ApexBull?
We wouldn't trust them fully. For a better and safer option, you can check out our AI Analysis Bot.
What is Proprietary Trading?
Proprietary trading is when a firm trades, using its own capital and resources.