August 24, 2023
Reading Time:
5
min
Bitfonix Review: Evaluating Bitfonix.ltd Financial Limited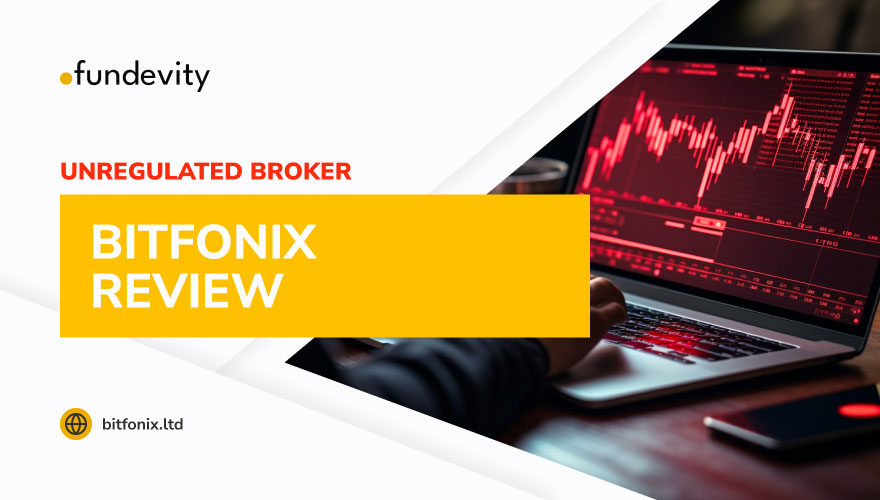 Bitfonix Limited Financial Limited positions itself as a cryptocurrency and forex investment company. Their team consists of self-proclaimed analysts and traders who claim predictive prowess. They allude to a concealed strategy for achieving a 'break-even trade,' promising risk management and profit generation.
Their marketing focuses on a virtual communication system for investors. And they underscore a brief history marked by coordination, pledging effortless wealth accumulation. Presenting themselves as guides in financial markets, their goal is to streamline the process. With such an enigmatic market, they encourage those with limited resources to invest, promising profits. For a comprehensive perspective, you might consider checking out this Bitfonix review.
Bitfonix Regulation and Compliance
Bitfonix.ltd Financial Limited claims prominence as an investment entity. Interestingly, they are engaged in cryptocurrency and forex trading. 
According to Coin Ranking, it ranks 19th among cryptocurrency exchanges by trading volume. Yet, Bitfonix finds itself blacklisted by Broker Complaint Alert.   
Moreover, Bitfonix offers relatively low trading fees, making it attractive to a diverse range of users. But the history of the company is marred by accusations and fines. One of them is the New York Attorney General's findings that Tether reserves were traded misleadingly. Besides, Bitfonix's involvement in unlicensed exchange activities cast doubt on its credibility.
General information
Name:

Bitfonix.ltd Financial Limited

Regulation status:

Unregulated

Warnings from Financial Regulators:

No official warnings

Website link:

bitfonix.ltd

Active since

2021 (2020 for domain age)

Registered in:

United Kingdom

Contact info:
Whatsapp:

bitwavesfinancial

Trading platforms:

Web-based platform

The majority of clients are from

the United States 

Germany 

Mali 

France

Turkiye

Customer support:
Yes (24/7 at [email protected]
Compensation fund:

No
Trading Assets Available at Bitfonix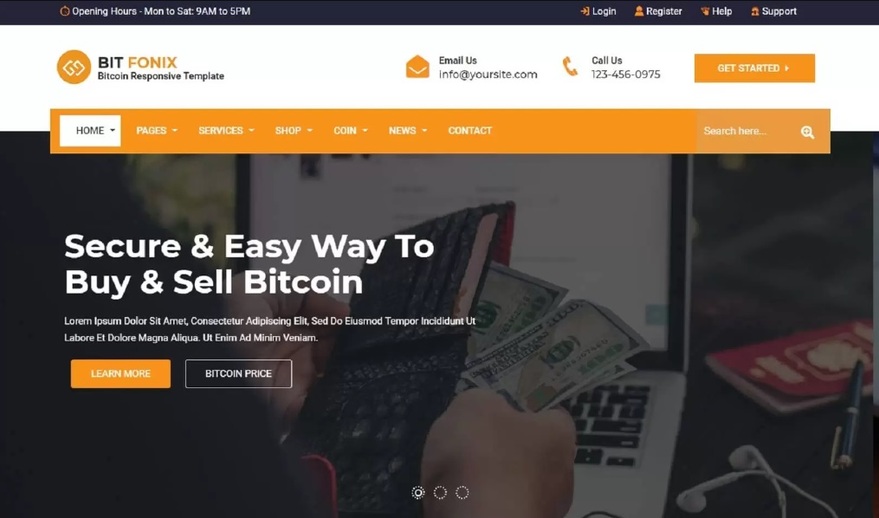 Bitfonix.ltd Financial Limited emphasizes its support for cryptocurrency, blockchain technology, and FX trading. It provides access to over 170 cryptocurrencies, including Bitcoin, Ethereum, Terra, Tether, Solana, Litecoin, and Ripple. But, its close association with Tether raises concerns about the transparency of reserves. Tether is a stablecoin, meaning it is designed to maintain a consistent value. 
That has raised questions about whether the reserves backing up Tether are enough to maintain its value. Given the lack of transparency surrounding Tether, investors may be hesitant to invest in Bitfonix.ltd Financial Limited due to their close association with it.
Note: Potential investors should be aware of red flags and stay away from Bitfonix and Globe Invest Hub. It is important to examine any company before investing. 
Trading Platforms and Their Features
Bitfonix claims to provide a solid trading experience with its dynamic platform. It boasts advanced charting tools, order depth charts, and rapid currency exchange options. 
The mobile app serves both newcomers and experienced traders. Also, it offers sophisticated tools, and support for intricate orders, algorithmic trading, and derivatives. Moreover, Bitfonix provides a wallet for coins and tokens, with features like two-factor authentication and multi-signature authorization. The platform supports diverse payment methods, including credit cards, bank transfers, and cryptocurrency.
Note: Avoid suspicious brokers like Bitfonix or offshore brokers like Mex Atlantic. Make your safety a priority.
Trading Environment at Bitfonix
While Bitfonix streamlines the account signup process, it's inaccessible to U.S. citizens or residents. Moreover, the self-managed account system mirrors online banking. It is designed for intuitive use, by those familiar with the stock market and forex trading platforms. 
This is due to regulations by the U.S. government. Namely, they prohibit foreign-based companies from offering services to U.S. citizens or residents. As a result, U.S. citizens and residents are unable to access Bitfonix's account signup process. While this regulation limits the number of users that can take advantage of the self-managed account system, it also provides some protection to ensure that the accounts are safe and secure. As a result, U.S. citizens and residents can rest assured that their investments are secure.
Bitfonix Fees
Bitfonix shows off unknown modest trading fees, with incentives for holding its native currency, LEO. 
Yet, given the scrutiny surrounding certain cryptocurrencies, careful evaluation of the fee structure must be done. Bitfonix also offers discounts for higher-volume traders and traders who use its native currency.
Besides, all transactions are apparently secured using cutting-edge encryption technology, providing some alleged layer of security.
Bitfonix Withdrawal Processes
This company was not transparent about its payment options. Yet, despite appealing low trading fees, Bitfonix's history of regulatory concerns raises reliability questions. 
The pros include economical trading fees and advanced features. And the cons involve past regulatory fines and potential Tether-related concerns. Besides, Bitfonix could be seen as a popular platform for cryptocurrency traders due to its wide variety of features and low fees. Nevertheless, users should be aware of its history and potential risks before deciding to use the platform.
Customer Support
Bitfonix relies on self-service support, employing a support ticket system for email assistance. 
Customer satisfaction varies, with positive reviews praising the automated trading framework. On the flip side, negative reviews highlight sluggish customer service responses. They claim to provide 24/7 customer support at [email protected]. The Bitfonix contact also goes through Whatsapp: bitwavesfinancial.
Trader Reviews of Bitfonix
On Trustpilot, Bitfonix garnered mixed reviews. They achieved a TrustScore of 2.7 out of 5. Customer feedback spans from dissatisfactory to satisfactory, addressing issues like tardy customer service and delayed withdrawals. 
Many customers expressed satisfaction with the range of services offered by Bitfonix, such as low fees and a wide variety of crypto assets. Others noted that the platform was secure and easy to use. However, most customers noted that customer service response times were too slow.
Important: Prioritize your safety by steering clear of questionable brokers such as Bitfonix or PrimeMarkets.
How the Scam Works
Fake FX brokers use different schemes to deceive you. They often create problems when you attempt to take out your money. What's more, they might also charge bizarre and excessive fees. 
These fees can be truly high, sometimes more than 20%. In addition, they might call them "processing fees." What's more, they usually ask for a fee upfront, saying it's for your future earnings. Please beware of such deception. They want you to give them money before you even start.
Another thing to watch out for is unrealistic promised returns. This is a common trick too. Crooks will always tell you that you'll make tremendous profits. But be cautious, as trading with things like leverage can be extremely risky. Don't fall for a con that says you're guaranteed to make lots of money in a short time period.
Long Story Short – Bitfonix 
In summary, Bitfonix.ltd Financial Limited presents itself as a cryptocurrency and forex investment company. While it offers competitive trading fees and diverse asset support, its history of regulatory challenges and ties to Tether are suspicions.
It's important to acknowledge the risks associated with investing in unregulated firms. Investors are strongly advised to conduct thorough research before making investment decisions.
If you need help choosing regulated brokers, contact us for a free consultation today!
FAQ Section
Is Bitfonix Regulated?
No, they are not regulated. Keep that in mind.
Are Funds Safe With Bitfonix?
The safety of this company is questionable.
Should I Invest In Bitfonix.ltd?
Bitfonix investment is not a good option for trading.