October 10, 2023
Reading Time:
4
min
Team Validus Review: Too Good to Be True?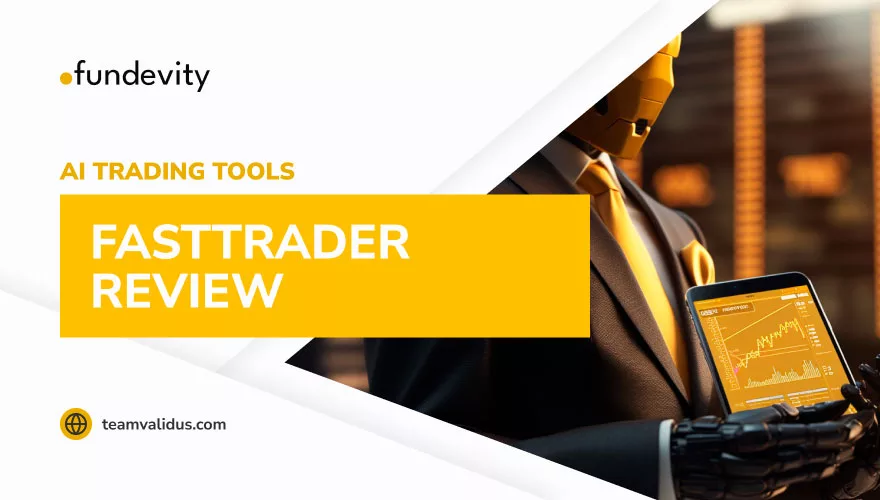 So, what is Team Validus? We are talking about an FX education company that claims to guide people through everything. How exactly? They promise to help people grow personally and professionally in unsteady times. Keep reading our Team Validus review for more facts! 
| | |
| --- | --- |
| | General information |
| Name | Team Validus, Validus International LLC |
| Type of company | Trading Education |
| Regulation status | Unregulated/Not expected |
| Warnings from Financial Regulators | ASIC, FSMA, FI, CONSOB, CSA Canada, and FMA |
| Website link | teamvalidus.com, validus-team-official.com |
| Active since | 2023 |
| Registered in | Delaware (Allegedly) |
| Contact info | Data is hidden |
| Trading platforms | n/a |
| Majority of clients are from | India; France; Australia; Vietnam; Colombia |
| Customer support | [email protected] |
| Compensation fund | No |
Company Details
Validus, founded in 2022, is a Delaware-based investment and education company. It operates as a networking marketing firm. Why do we think it is a scam? Well, a clear lack of specific details raises doubts about their actual support for our growth. Everything is vague and undisclosed, not to mention the regulatory warnings they received!
What traders and investors should do instead is choose companies that clearly outline how they support that growth. Legit firms will provide resources and safe paths for development.
Regulatory Issues and Warnings
This scam received a warning from nearly every regulator. First, it is ASIC. They flagged this firm for offering tempting investment opportunities through various websites and even a Facebook Group. 
But here's the catch! Validus doesn't have the necessary license to operate in Australia. They're promising an unbelievable 300% return on investments. Yet, they claim it's generated through crypto, forex, and other financial trades. ASIC strongly advises against getting involved with Validus or transferring any money to them. Plus, their motivation for recruiting new investors raises concerns. This confirms they are a pyramid scheme. 
Now, other regulators that flagged this scammy business are FSMA, FI, CONSOB, CSA Canada, and FMA in New Zealand. This is truly concerning! Avoid this fraud! 
Company Offerings
Validus offers access to Vmastery. What is this? They say it's an online platform covering essential topics like:
Business Development, 

Leadership, 

Forex, 

Blockchain, and 

Wealth Management. 
They connect members with mentors and provide a loyalty program called Vewards. This allegedly allows active participants to earn points for some perks within the community. But, do not rely on them as this is clearly a scam. 
Why this is bad? Unclear course details make it hard for members to check the quality of what's being offered.
So, always look for platforms with clear course descriptions. Choose ones showing mentor expertise with a well-defined loyalty program with evident benefits.
Note: Stay safe with your finances by not using unregulated dealers like W2W Capital.
Accounts and Membership System
This scam company works on a tiered membership system. As you can see, they suggest a customized experience for members. Yet, the lack of information on their site` leaves potential members uncertain about everything. There's no point in searching for the benefits associated with each tier. They do not exist! 
Yet, note that Validus (the entity behind teamvalidus.com) offers membership tied to an initial investment from $100 to $10,000.
Remember, they are a scam that received multiple warnings! There are many scams out there that hide many things from us today! Think about your safety first! 
Reviews from Traders
Validus has a poor online reputation, averaging 2.9 stars from 68 reviews. Such low ratings raise concerns about the quality of their services. Avoid any financial company with poor ratings from clients. This is a must! 
Low ratings indicate potential problems with customer satisfaction. Not only that, but it shows issues with service quality and other things that can impact a trader's experience.
What traders and investors should do instead is seek platforms with high ratings (4.5+ star ratings). Always look for positive reviews and detailed testimonials from traders who have had successful experiences. Keep this in mind. 
Note: Make sure to avoid fake brokers like Honest WasixCap. Keep your money safe and enjoy your trading experience. 
Trading Assets
As expected, this company doesn't disclose its trading assets or any FX-related details. This is another thing they failed to reveal. This means there are issues with the diversity of investment opportunities too.
The lack of transparency about trading assets is devastating! Please choose platforms providing detailed information about the range of trading assets available. Many legit companies will often include:
Payment Options at Team Validus
Here are the payment options Team Validus scam offers for its training packages and memberships:
Credit or debit card

Bank transfer

Crypto coins (Bitcoin, Ethereum, etc.)
Still, opt for safe platforms offering a variety of secure payment methods. This is essential! 
Validus's Tempting Instagram Trap
Validus has a really attractive Instagram page, full of appealing posts and videos with great designs. It might seem tempting, but be careful. 
This fake firm uses fancy visuals to grab attention and get people to the teamvalidus.com login page. Remember never to judge a book by its cover. Make sure to check out the company thoroughly, not just based on how their Instagram looks. Do your research, stay educated, and make smart decisions.
Can I Make Money From Online Trading?
From this Team Validus review, you can see how dangerous fake companies are. This is why you need something reliable. We can help you with that! 
Is trading a good way for you to earn money online? Absolutely! We've got the right knowledge and tools to help you succeed. How? We offer free consultations made just for you. Moreover, our AI Analysis Bot serves as your smart trading pal by providing helpful predictions and insights. Join us for our upcoming launch and enjoy a 20-day free trial. You'll get 5 FX analysis reports and 5 stock analysis reports every month. Let's make your trading journey easy and profitable together!
Final Words
This trading academy is not what it seems. You can find nothing here except empty promises and a ton of warnings from regulators. This is outrageous! The only goal of theirs is to trick you into the Team Validus login portal and take your money.
Make smart decisions based on clear and reliable information. This is a must in trading! Remember, simplicity and transparency are key in the world of finance. So, invest with confidence in platforms that care about your safety and satisfaction. We can help you with that! Contact us for a free consultation today!
FAQs
What Is Team Validus?
Team Validus is a fake trading education company.
Is Team Validus Regulated?
No, Team Validus lacks licenses and has warnings from multiple regulators.
How Team Validus Works?
Team Validus offers vague memberships, promising high returns (300%).