August 19, 2023
Reading Time:
5
min
Bitsnex Review: Decoding the Legitimacy and Services of This Exchange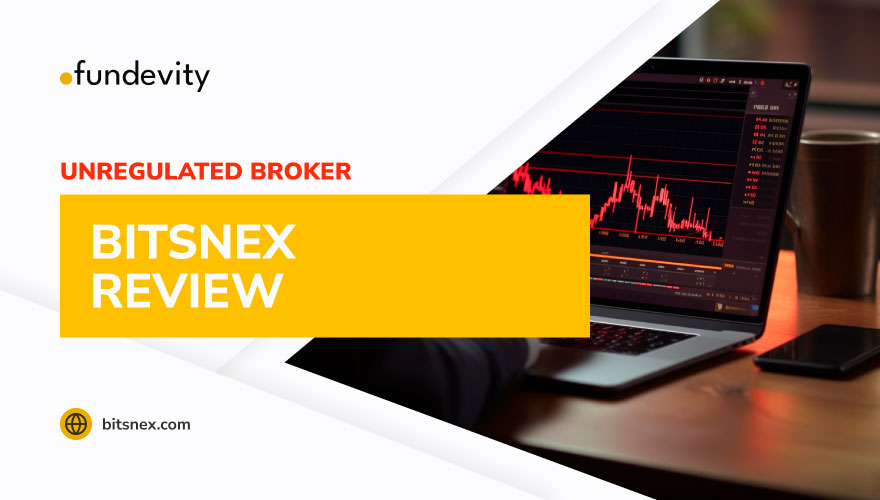 In the bustling world of crypto trading, you must tread cautiously. The allure of quick profits can lead us to wonder, especially when dealing with unregulated firms. A recent name to surface in this arena is Bitsnex. 
This comprehensive Bitsnex review peels back the layers of Bitsnex, revealing its true nature. We will discuss legitimacy, trading assets, platform offerings, and user experiences. Our aim is to provide a clear understanding of whether Bitsnex is a secure haven or a potential pitfall. Keep reading for more facts! 
General information
Name:

Bitsnex

Regulation status:

Unregulated Exchange

Warnings from Financial Regulators:

No official warnings

Website link:

https://bitsnex.com/

Active since

2023

Registered in

N/A

Contact info:

Data is hidden

Trading platforms:

Web

The majority of clients are from

Ukraine 

United Kingdom

Poland 

Australia 

Customer support:

Live chat 

Compensation fund:

No
Bitsnex Regulation: Unmasking the Mystery
Bitsnex, an enigmatic presence without a clear identity, poses itself as an all-inclusive platform offering various services. Yet, its legitimacy raises numerous questions due to its lack of transparency and accountability.
Concerns voiced by clients label Bitsnex.com as a possible scam company. A glaring issue is the absence of verifiable regulatory information. Our inquiry into their regulatory status through live chat yielded vague answers, adding to our skepticism. In this volatile environment, it's crucial to prioritize safety. Always turn to established exchanges like Binance or Coinbase for secure trading.
Note: This crypto exchange employs crafty tactics to deceive users from various countries, including Ukraine, the United Kingdom, Poland, and Australia. They exploit the trust of users, painting a false picture of legitimacy to carry out their scams.
Trading Assets Available: Navigating Illusions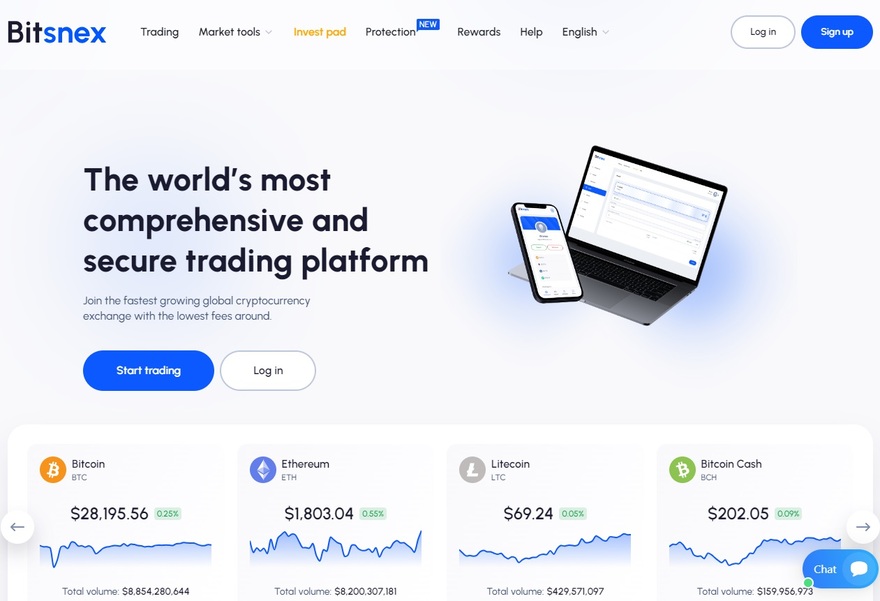 Bitsnex flaunts an extensive range of trading assets, claiming to encompass over 40 cryptocurrencies, featuring well-known names like BTC, ETH, LTC, Ripple, and Polygon. However, appearances can be deceiving. 
Claims made by unregulated brokers and crypto exchanges should be met with a healthy dose of skepticism. It's vital to conduct thorough research before entrusting a platform with your assets.
There Is More to This
Legitimate crypto exchanges distinguish themselves by offering a diverse range of crypto trading pairs. They enable traders to explore various markets. Notably, this diversity enhances trading opportunities and portfolio growth. Well-established platforms such as Binance, Coinbase, Kraken, OKEx, Bitstamp, and KuCoin exemplify this trend. 
They provide access to an extensive array of trading pairs, from major cryptocurrencies like Bitcoin (BTC) and Ethereum (ETH) to altcoins like Cardano (ADA), Solana (SOL), and Polkadot (DOT).
This expansive selection caters to both beginners and seasoned traders. It allows them to tap into different markets and capitalize on price movements. A broad variety of trading pairs not only signifies a legitimate exchange but also empowers traders with choices. With these, you can craft diverse strategies and capitalize on emerging trends.
Trading Platforms Available: Exposing Potential Risks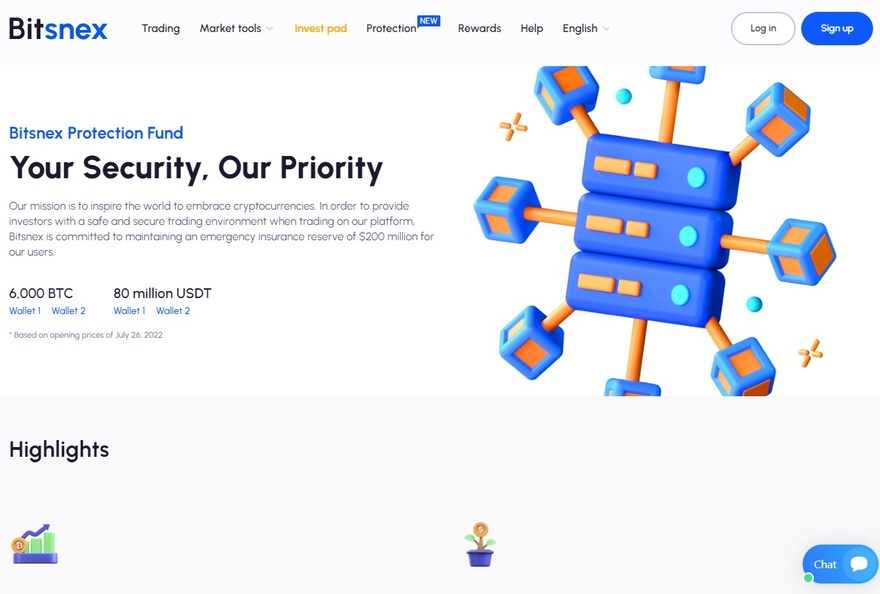 Among its trading platforms, Bitsnex offers a peculiar web trader, instantly sparking uncertainty. The platform's lack of transparency regarding security protocols and functionality is a significant concern. 
Caution is crucial when dealing with unfamiliar platforms due to the prevalence of scams and cyber threats in the digital landscape. Opting for reputable, established platforms is an effective way to safeguard your investments and personal information.
While the MT4 platform doesn't include cryptocurrency trading, a few regular brokers provide CFDs for major cryptos. Meanwhile, the MT5 platform stands out as a more advanced option, packed with features for crypto trading. It offers a vast array of tools to refine trading strategies and adapt to changing conditions. This means you can potentially make gains whether crypto prices rise or fall.
Note: ViaMarketsGo operates in a shadowy and unregulated manner, raising concerns about its legitimacy.
Bitsnex Trading Environment: Sorting Facts from Fiction
Bitsnex presents an integrated trading environment that combines spot and margin trading. The platform boasts advanced order options and customization features. However, these claims demand scrutiny. 
Delving deeper reveals doubts about the platform's legitimacy, prompting a cautious approach. The proposition of zero-fee trading through coin staking further fuels skepticism. This reminds us that offers that sound too good to be true often come with hidden risks.
Note: Similarly, Victoria Coins raises suspicion due to its lack of regulation and dubious practices.
Bitsnex Withdrawals: The Fee Structure
Bitsnex asserts its support for BTC, ETH, and TRON wallets, alluring traders with the promise of easy earnings and withdrawals. Yet, beneath the surface lies a complex fee structure, influenced by the coin and blockchain network. 
The concept of immediate, fee-free internal transfers within the platform might raise eyebrows, urging us to scrutinize the fine print. The lack of clarity surrounding these aspects serves as a red flag, demanding thorough research.
Interesting: The SEC, often seen as the crypto watchdog, doesn't always get it right. The year 2023 emerged as a victory for Ripple, a significant player in the cryptocurrency world. Ripple successfully challenged the SEC in a legal battle, shaking the regulatory landscape. This outcome reminds us that even established regulators can make mistakes, and the crypto space is continually evolving. 
The Ripple case serves as a beacon of hope for other projects. It truly highlights the importance of standing up against regulatory actions when they seem unjust. It's a reminder that innovation often faces hurdles, but determined efforts can lead to a fairer and more dynamic crypto environment.
Trader Reviews: The Silence Speaks
Notably absent on the platform are Trustpilot reviews or substantial user feedback. This void of authentic customer experiences raises substantial concerns about the platform's credibility. In a landscape built on trust, the absence of verified feedback serves as a clear indicator to proceed cautiously. 
Positive Trustpilot reviews hold significant importance for crypto exchanges and FX brokers. In addition, they provide assurance to potential users about the platform's reliability and customer satisfaction. 
When others share positive experiences, it fosters confidence in new users. This makes them more likely to choose the specific exchange for their trading needs. These reviews reflect real-life interactions, showcasing the exchange's credibility and commitment to its users. This is crucial in an industry where security and transparency are paramount.
Identifying Fake Crypto Exchanges
Being able to tell real crypto exchanges apart from fake ones is a crucial skill. Often, scammers use enticing tactics like promising quick profits, complex fee structures, and vague regulatory assurances to lure unsuspecting individuals. 
To navigate this landscape with safety, it's essential to carry out thorough research, verify the claims of regulation, and opt for verified exchanges known for their reliability. Some of them are Binance, Coinbase, and Kraken. 
By staying informed and adopting a cautious approach, you can shield your investments from potential threats. Moreover, you can ensure your journey in crypto trading remains secure. Remember, taking the time to discern between genuine and fake exchanges can save you from falling victim to scams and safeguard your coins.
Note: The operations of VIG Investment also appear murky, lacking the oversight that reputable brokers adhere to.
Summing It Up – Bitsnex
Bitsnex trading platform, with its uncertain legitimacy and unfamiliar platforms, raises valid concerns. Remember that the pursuit of swift riches can cloud judgment. Choosing exchanges with credibility and a proven track record ensures your investments remain secure. This truly goes without saying! Stay informed, exercise caution, and make decisions aligned with your long-term crypto aspirations.
Seeking a dependable broker for your trading journey? Reach out to us, and we'll connect you with top-notch brokers tailored to your exact needs. Your trading success starts with the right broker, and we're here to guide you every step of the way.
FAQs
What Is Bitsnex?
Bitsnex is a bogus crypto exchange. It's best to stay away from them.
Is Bitsnex Regulated?
No. This bogus crypto trading platform lacks regulation and user reviews.
Does bitsnex.com Offer a Demo Account?
No, they do not offer a demo trading account.