June 30, 2023
Reading Time:
5
min
Elland Road Capital Review: Evaluating Investment Opportunities and Risks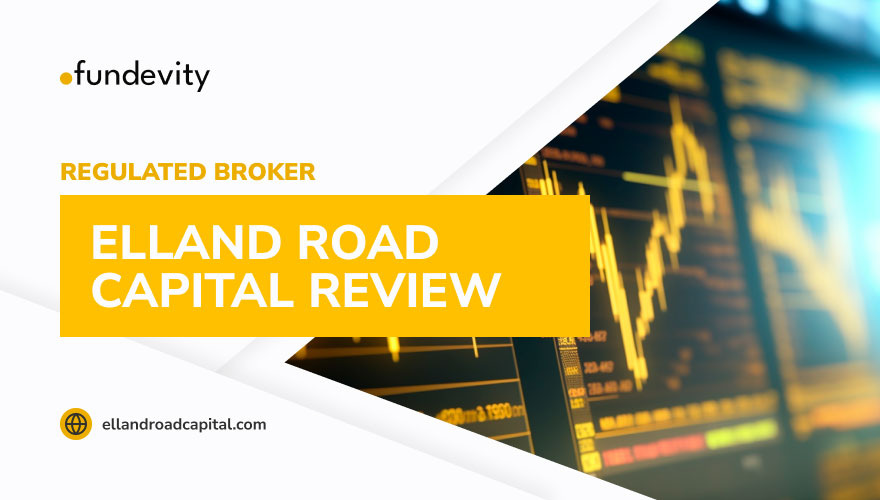 We analyze many things in this informative and sweeping Elland Road Capital review. With a commitment to exceeding traders' expectations, Elland Road Capital has emerged as a trailblazer in the field. Traders, both novices and experienced, can expect an immersive experience on global markets. 
They can manage challenges easily and enjoy the ultimate trading journey. With its focus on innovation, support, and cutting-edge tech, Elland Road Capital, just like Exness, sets a new benchmark in online trading. Read our review and discover Elland Road Capital's unparalleled satisfaction.
Elland Road Capital: A Thorough Look into the Broker
Forex trading truly needs a trustworthy and regulated broker. This goes without saying. 
In this article, we'll delve into the world of Elland Road Capital, a prominent FX broker, and explore its pros and cons. Let's discover the key aspects that make Elland Road Capital a noteworthy player in the industry.
Regulation and Security
Regulation and security are paramount when selecting an FX broker. Elland Road Capital, launched in 2022, operates under South Africa's FSCA. While the FSCA is considered a Tier 2 regulator, it's worthwhile to note that it may not offer the same level of reliability as Tier 1 regulators like the FCA, ASIC, BaFin, and others.
Traders should be aware that reviews and criticisms point to Elland Road Capital exceeding its license scope. It's crucial to exercise caution and consider this information before making investment decisions.
For those seeking tighter regulatory oversight and safer trading conditions, it's wise to explore brokers operating under the European Securities and Markets Authority (ESMA). For instance, the UK's FCA, US CFTC, or Canada's IIROC.
| | |
| --- | --- |
| | General information |
| Name: | Elland Road Capital PTY LTD |
| Regulation status: | Regulated Broker |
| Warnings from Financial Regulators: | No official warnings |
| Website link: | https://www.ellandroadcapital.com/ |
| Active since: | 2022 |
| Registered in: | South Africa |
| Contact info: | +27101572581, email at [email protected] |
| Trading platforms: | MT4, WebTrader |
| Majority of clients are from: | India, Switzerland, Turkiye, Japan, Brazil |
| Customer support: | 24/7, Email, phone, live chat  |
| Compensation fund: | n/a |
Elland Road Capital's Diverse Product Offerings
Elland Road Capital gives you pass to an expansive selection of financial instruments. Take a look at the following trading options that can diversify your portfolio:
Forex

. Trade major currency pairs such as EUR/USD or AUD/CAD.

Indices

. Engage in index trading with popular indices like NIKKEI 225.

Commodities

. Explore commodities such as crude oil and gold.

Stocks

. Invest in well-known stocks like Apple and Visa.

Crypto

. Take part in the cryptocurrency market by trading BTC and ETH.
With Elland Road Capital, you'll be able to trade these diverse instruments. This allows you to seize lucrative trading opportunities across various financial markets.
Maximize Earnings with Ellan Road Capital's Affiliate Program
Elland Road Capital believes in empowering our partners to unlock extraordinary earning opportunities. With their innovative partnership program, you can explore the most lucrative online investment prospects. 
You can also earn up to $800 per trader you bring to the platform. It's a win-win situation where your success is directly linked to those traders you introduce. Follow these three simple steps:
Sign up. Refer traders: Share your unique referral link with potential traders and guide them to the platform.

Earn rewards. As your referred traders start trading and generating revenue, you'll receive generous rewards of up to $800 per trader.
Available Account Types
Elland Road Capital forex broker includes a range of account types. This is beneficial for traders who have different objectives. Let's explore the available options! 
Classic –

Leverage up to 1:400, spreads from 20. 

Silver

– Leverage up to 1:400, spreads from 28.

Gold

– Leverage up to 1:400, spreads from 20.

Platinum

– Leverage up to 1:400, spreads from 0.03.

VIP

– Leverage up to 1:400, spreads from 20.
Elland Road Capital has a range of account options to accommodate traders of different experience levels. Each account type comes with its own set of advantages and benefits.
Is it possible to use a demo account with Elland Road Capital? Unfortunately, this company does not offer a demo account option. This may be a drawback for traders who prefer to test their strategies before committing to real funds.
Elland Road Capital Trading Platforms
What's the first thing to know when selecting a broker? It is crucial to ensure a seamless and rewarding trading process. So, it's essential to choose a reliable training platform. At Elland Road Capital, clients have access to a range of top-notch platforms designed to meet their diverse needs. Let's see what these are!
MetaTrader 4
MT4 is a widely recognized and trusted trading platform in the industry. With its user-friendly interface, advanced charting tools, and extensive range of technical indicators, MT4 offers a comprehensive trading experience. 
Traders can access MT4 on their desktop computers, as well as on Android and iOS devices.
Note: Elland Road Capital may not be regulated in your specific legal jurisdiction. Ensuring compliance and protecting your interests is crucial. Get in touch with us for a free consultation if you are looking for reliable guidance.
Custom WebTrader
In addition to MT4, this firm has a custom web-based trading venue. This platform provides convenience and accessibility, allowing traders to execute trades directly from their web browsers without the need for any software downloads or installations.
While the platforms offered by Elland Road Capital provide essential trading functionalities, it's important to note that the custom web-based platform may not offer the same level of features and advanced tools as the renowned MT4 platform.
Deposit and Withdrawal
A crucial aspect of any broker is the availability of convenient deposit and withdrawal options. Elland Road Capital includes many options for funding and withdrawing funds. Let's take a look at them! 
Credit and debit cards

Wire transfers

Alternative payment methods (APMs)
Traders should know any specific terms or conditions related to funding. It's essential to carefully review the broker's policies. You should understand the potential challenges or delays that may arise during the withdrawal process.
Customer Service at Elland Road Capital
Understanding the importance of exceptional support, Elland Road Capital trading broker strives to provide a seamless experience. The broker is truly committed to client satisfaction and offers responsive and efficient customer service. 
Traders can reach out to the dedicated support team through various channels, including phone at +27101572581, email at [email protected], and live chat. Do you have inquiries, require assistance, or seek clarification? Elland Road Capital's knowledgeable and helpful customer support representatives are readily available to address your needs.
Note: EverFX is another broker you should consider. They provide a dependable trading experience.
Elland Road Capital Clients' Reviews
Before deciding to trade with any broker, it's crucial to consider the experiences of other traders. Acknowledging the importance of user feedback, Elland Road Capital has a presence on Trustpilot. 
With a current average rating of 2.9 stars, based on 71 reviews, the broker's Trustpilot profile stays in the middle. It is evident that there are some concerns about the company. It is advisable to consider these reviews as part of your research and decision-making process. They provide valuable perspectives on the broker's services and performance.
A Conclusion About Elland Road Capital Broker
All in all, Elland Road Capital has many good features. While the broker operates under the regulation of South Africa's FSCA, it's important to be aware of the limitations of Tier 2 regulators compared to Tier 1 regulators.
Traders should exercise caution and consider the reviews and complaints associated with Elland Road Capital. It's essential to conduct thorough research and explore alternative brokers that operate under stricter regulatory authorities.
If you have any concerns or issues related to Elland Road Capital, it's good to seek professional advice. Always prioritize your security and choose a broker that aligns with your trading objectives, like MultiBank Group and IQ Option.
FAQ Section
Is Elland Road Capital Safe?
Elland Road Capital operates under South Africa's FSCA regulation, but caution should be exercised due to its Tier 2 regulator status.
What Are the Deposit Methods at Elland Road Capital?
There are various deposit options, including cards, wire transfers, and alternative payment methods (APMs).
How Do I Withdraw Money From Elland Road Capital?
To withdraw funds from Elland Road Capital, follow their specific withdrawal procedures.