September 30, 2023
Reading Time:
4
min
GF Broker Review: What You Need to Know Before You Invest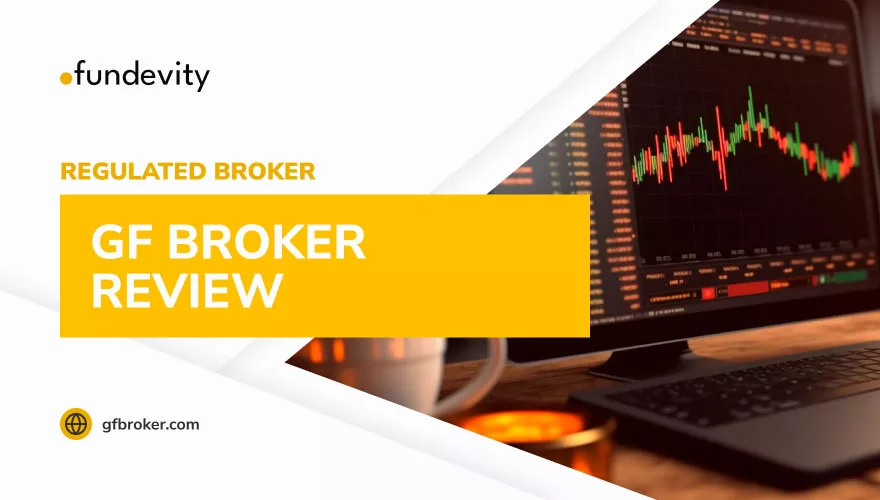 GF Broker is a name that got us quite interested lately. In this informative GF Broker review, we dive deep into the legitimacy, their tactics, fees, and much more. Let's learn more about the facts and see whether GF Broker is the right choice for you. Stick around for more!
General information
Name:

Global Financial Broker

Regulation status:

VSFC regulation

Warnings from Financial Regulators:

Bank of Lithuania, FSA Estonia, Financial and Capital Market Commission of Latvia

Website link:

gfbroker.com

Active since

2018

Registered in

Vanuatu

Contact info:

Data is hidden

Trading platforms:

GFB Trader

The majority of clients are from

Austria

Germany 

Brazil

Customer support:

n/a

Compensation fund:

No
GF Broker – Evaluating the Legitimacy
Let's first talk about the legitimacy of GF Broker. Notably, it's essential to consider the regulatory framework and if there are any warnings. This broker operates under a license issued by the Vanuatu Financial Services Commission (VSFC). Yet, it's crucial to note that the VSFC's regulatory regime for forex and binary brokers is known for its leniency and low cost.
Besides, GF Broker appears to target traders primarily from the former Soviet Union countries. We can see this on its website available in English and Russian. Alarmingly, there have been many negative user reviews about GF Broker on various forex forums and sites. 
Also, several regulators have issued warnings about GF Broker. Let's take a look at them! 
The Financial and Capital Market Commission of Latvia.
In contrast, Tier 1 regulated brokers, such as those regulated by the FCA, ASIC, and CySEC, adhere to the strongest requirements. They always tend to guarantee the protection of clients' interests and funds. These brokers offer guarantees like capital adequacy, segregated funds, negative balance protection, and participation in Compensation Schemes. Choosing such brokers provides peace of mind for all traders.
Trading Assets Available
Global Financial Broker (GFBroker) offers many trading options as we can see. These are currency pairs, precious metals, and some CFDs. 
Their in-house platform, GFB Trader, facilitates these transactions. But please remember that better alternatives with Tier 1 regulations exist for traders looking for a safer and more feature-rich experience.
Tip: Protect your funds by avoiding fake brokers and crypto exchanges. We're here to help! Get in touch for free advice on trustworthy, popular, and regulated brokers. We will do our best to help you find a safe and reliable trading partner. 
Trading Platforms: What Are the Options
Unlike most brokers, the GF Broker scam doesn't support the best of the best MetaTrader 4 (MT4). Instead, it offers its proprietary platform, GFB Trader, in desktop, web, and mobile versions. While functional, it lacks many good features found in real MT4 and MT5, especially automated strategies.
For a more rich trading experience, we strongly suggest you choose brokers offering the MetaTrader platforms (MT4 or MT5). These two are trusted by around 80 percent of users, providing solid charting, numerous indicators, and a reliable back-testing environment.
Note: There are many suspicious companies online that want your money. CM Globals is one of them. This is an unregulated broker with limited details, which may pose huge risks for all investors. Be mindful of that! 
Known Trading Conditions at GFBroker
GFBroker's website clearly lacks precise info about trading accounts. What does this mean? This leads us to assume they offer a single "Standard" account. This account provides variable spreads, leverage up to 1:500, and the option to trade in micro lots on their proprietary platform.
However, our demo experience revealed a spread of roughly 0.7 pips on EUR/USD, with a $4.70 commission. While these trading costs seem average, choosing a broker with Tier 1 regulation offers more security. When your broker is registered offshore, even the tightest spreads won't protect you if withdrawal issues occur.
Leverage, while a useful tool, can be risky. This is essential to remember! The EU and UK have imposed a leverage cap of 1:30 to protect traders. It's advisable to avoid brokers that have high leverage ratios to stop potential financial losses.
Withdrawal Options and More
GFBroker offers limited payment options, including popular cards, wire transfers, and deposits in gold, which is unusual in the FX industry. 
Still, these limited options may not be reasonable for all traders. Going for brokers with transparent and diverse payment options (Skrill, Neteller, crypto, etc.) can provide more flexibility.
Note: FXMUNDO, also unregulated and lacking clear details, raises doubts about its reliability as a company.
Real Reviews on Trustpilot
One big concern is the absence of Trustpilot reviews for GF Broker. There's a warning in Spanish that states nothing can be found on this company. This lack of feedback raises doubts about the broker's credibility and intentions. 
If you choose well-rated brokers with 4.5 stars or higher on Trustpilot can significantly reduce risks. Keep that in mind. 
How Does the Broker Deception Work
Suspicious brokers (such as Copy FX) often use many tactics that lack clear details and pose risks to traders. Be cautious of such brokers and their shady methods, as they may not care about your interests or funds. Some fake brokers will create fake websites, scam you, and then vanish. Others will impose bizarre fees. 
You can take the new Elon Musk exchange scam that appeared on TikTok. Allegedly, you get 0.2 BTC from Elon, but there's a catch! In order to withdraw, they want an activation deposit of 0.007 BTC. What a joke! Regulated and popular crypto exchanges or brokers will never do something so disconcerting.
It's crucial to choose reputable, regulated brokers to enjoy a safe trading experience.
Can I Make Money From Online Trading?
As a nice bonus, we're providing free consultations for you. Also, we want to introduce our new AI Analysis Bot, invented to streamline your research efforts. For the first 100 applicants, we offer a free 20-day testing period. Sounds good right? Make a wise choice and prioritize safety by only trading with Tier 1 regulated brokers.
In general, GF Broker's regulatory status and limited offerings raise troubles for us. Opting for Tier 1 regulated brokers with clear practices is crucial to saving your assets and interests. Choose wisely, and think about security and reliability above all else.
FAQs
Is GF Broker Regulated?
GF Broker is regulated by the Vanuatu Financial Services Commission (VSFC).
Does GF Broker Offer a Demo Account?
GF Broker allegedly offers a demo account for practice.
How Long Does It Take To Withdraw Money From GF Broker?
Withdrawal times here vary but do not rely on them.